Kobo currently offers more than 5 million eBooks and magazines to its users. This is why the founded-in-2009 company is one of the fastest-expanding eReading services in the world. The digital prints you can get through Kobo include some of the most popular formats.
Kobo's mission is to provide subscribers with a large collection of award-winning titles regardless of their choice of eReaders. Although Kobo offers a decent line of hardware products of their own, there is very little content exclusive to their apps or eReaders.
Because Kobo made it a point to satisfy a wide range of customers that use a variety of products, their customer service and tech support representatives are well trained to handle any situation.
If for some reason you can't fix a problem using their archive of how-to articles and solved topics, you can always contact a representative via phone or live chat. This short guide should help you navigate Kobo's online customer service features to get the fastest reply possible.
Using Kobo's Help Page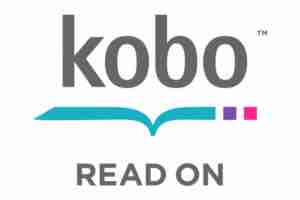 There are five main categories you can use to filter the articles and guides on Kobo's help page. Each of them deals with different specific topics. Usually, the most commonly asked questions are answered within the first few article titles you find.
Kobo eReaders
This section provides you with information on all Kobo eReaders. If you want to learn how to operate an eReader or the technical specifications, then you can browse through the articles by product model
Kobo audiobooks
The audiobooks category will give you the opportunity to sort through guides for iOS and Android
Kobo.com and accounts
The information listed here contains everything regarding creating a new account, understanding how billing works, how to shop, managing subscriptions, and more
Kobo apps
This is similar to how the audiobooks section is separated. You can find information for Apple, Android, Kobo Desktop, Blackberry, and Windows 8. There is a listing of apps as well as any details about them that you might need
Related Products
The related products section guides you through using Pocket, Sony, Adobe Digital Editions and OverDrive
Contacting Kobo's customer care
From the same help page as above, you can also access the customer care service. The link will redirect you to a form you need to fill out before you can contact the proper department.
In order to benefit from this type of service you need to be logged in to your account with Kobo. If you're not logged in, you can still receive phone contact numbers once you filled in all the required fields: full name, e-mail address, phone number. The latter is also used for callback.
The customer care service can be used for asking questions about anything from account details to device hardware problems. You can also register a complaint or send positive feedback to Kobo. Regardless of what topic you choose to discuss you will still have to mention the device, site or app you are experiencing problems with:
Kobo eReader
Kobo tablet
Other tablet/eReader/phone
Kobo website
Kobo desktop application
Other (this option also requires you to fill in a field, mentioning the problem)
If you want to provide a visual account of what's wrong, there is the option to upload an attachment. Screenshots are optional but they can help the Kobo representative identify your problem and speed up the response.
Based on the choices you make regarding topics and devices you will be given two ways to contact a human representative. Depending on the department, they may offer help via live chat, by phone, or both. The response time will depend on how complicated your issue is or how many representatives are available.
Contacting Kobo via phone
English speakers
After submitting the mandatory information on the contact page, you can request a phone number if the option is available. You can call this number 1 800 368-5390 between 9:00 a.m. and 9:00 p.m. every day of the week including weekends. However, without submitting the form, you won't get your unique support ticket with a 12-digit number. Without that ticket number, there's a high likelihood that customer care wouldn't offer you any assistance.
French speakers
The same support ticket number system is used for phone support in both languages. But the phone number and schedule are different. For receiving support in French, the number is 1 855 732-3662 and the line is available from Monday to Friday between 09:00 a.m. and 6:00 p.m.
Contacting Kobo via social media
Facebook
The official Facebook page for Kobo Canada is more than just a place where you can get the latest news, information regarding new launches, and special deals. You can use @Kobo to contact a human representative from their customer support desk. You may ask questions regarding a product or voice a complaint, and you can expect a response within the next hour.
To make things easier, Kobo constantly updates their online status. This way you'll know if there's a reason to stand by and wait for a quick reply, or if you should come back later.
Twitter
@KoboHelp is available to answer questions from all Twitter users. From Monday to Friday between 8:00 a.m. and 4:00 p.m. EST, Kobo's customer service representatives will answer inquiries received by private messages or tweets.
Kobo self-publishing
Kobo also offers authors a chance to publish their own work electronically. You can register a new account and subscribe to receive updates about the latest news and notifications regarding the publication of your eBook. A full guide will become available to you once you're registered. You can also find out more information about becoming a self-published author on Kobo by calling customer service.
Multi-language support
Kobo Canada offers support in English, French, Spanish, Italian, Dutch, Portuguese, German, Turkish, Cantonese and Mandarin with a fully translated website. Separate phone lines for customer support are available in English and French. The support ticket number that you receive after filling out the contact form is universal for both phone lines.