Unless you've taken some Korean in college, you most likely have no idea what "Kia" signifies. According to the company, the word "ki" (Korean: 起) means something like "to arise," whereas the "a" (Korean: 亞) stands for "East Asia." Put the two together, and you get something like "to arise out of East Asia." Living up to its name, Kia has come to dominate the automobile industry. But not only has this South Korean automaker dominated the Asian market. As you're probably already aware, Kia vehicles can be found almost everywhere in the industrialized world.
Kia was founded in 1944 producing bicycles. It slowly graduated to manufacture motorcycles in the 1950s, and eventually it started to make automobiles. Some of the more popular Kia vehicles include the Optima sedan, the large car Cadenza, and the Soul minivan. Kia is currently the second largest South Korean automaker after Hyundai.
Kia motors customers support
Kia has a wide variety of ways to get in contact with its Customer Care division. Canadians can call Kia's Customer Service department at this number (877) 542-2886. This office is open Mondays through Fridays from 8:30AM-7:30PM. You can also fax this department by using the number (866) 267-7424.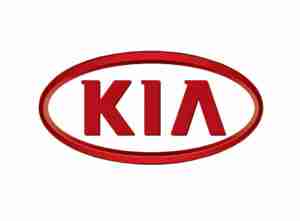 If you don't feel like calling this toll-free number, no problem. Just take a look at the links below to find out more information on Kia Canada.
Kia asks all of its Canadian customers to send their written inquiries to this address:
Customer Assistance Centre
Kia Canada Inc.
180 Foster Crescent
Mississauga, Ontario
L5R 4J5
You can call this headquarters using this telephone number (905) 755-6250. Just be aware, this office is only open Mondays through Thursdays from 8:30AM-11PM and on Fridays from 8:30AM-9PM.
Kia has numerous Canadian focused social media campaigns well worth checking out. First, Kia Canada has its own Facebook profile right here. Twitter users can follow Kia Canada on this webpage. People with a Google+ account can follow Kia Canada on this website. And, finally, Kia Canada has its own Instagram page located on this URL.