Operating as a subsidiary of Yum! Brands, Inc., KFC is a chicken restaurant brand with a history of innovation and success.
It all started more than 75 years ago when Colonel Sanders came up with his 'finger-lickin' recipe. Colonel Sanders spent most of his life introducing his chicken to the world.
Today, KFC has 24,000 restaurants spread across 145 countries around the globe. He brought it to Canada in 1953 and even stayed there for 15 years.
If you've tried it, you already know how delectable KFC meals are. The brand relies on natural, high-quality materials to prepare the chicken. Also, the restaurant chain pays equal attention to create a friendly and lively atmosphere in its restaurants.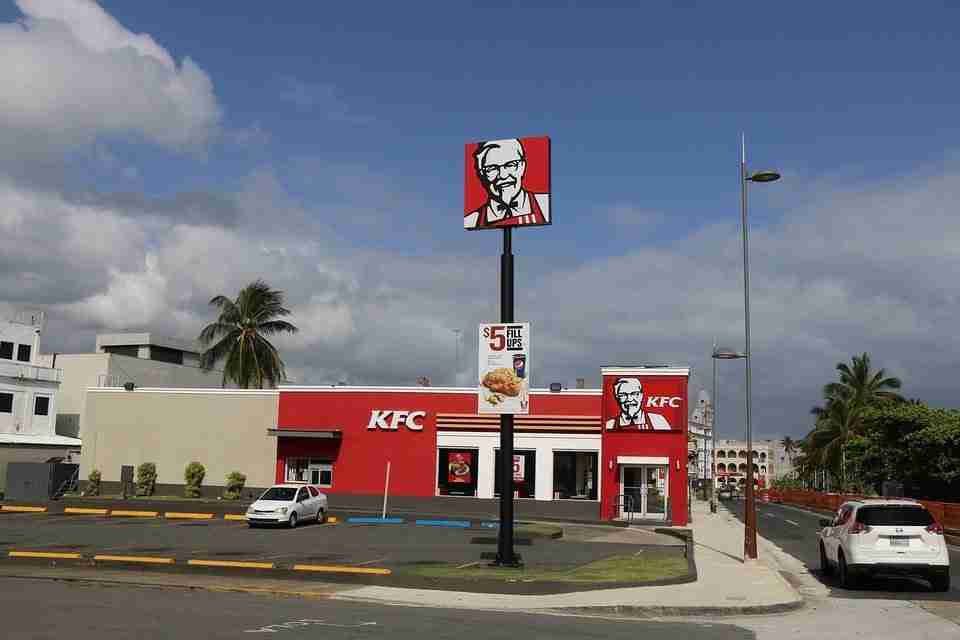 While the brand has been catering to home deliveries for years, the COVID-19 pandemic has forced the brand to shift its customer service focus from dine-in services to home deliveries.
In this guide, we'll take a deep dive into the customer care services offered by KFC Canada.
How to Contact KFC Customer Care Services
If you visit KFC Canada's official website, you'll realize that it's remarkably easy to find any information you're looking for. Whether you want to explore the menu, examine the latest deals, place an order, or locate the nearest KFC outlet, just visit the site.
KFC Canada has placed all the important tabs on their homepage, from where you can access the following:
At the end of the homepage, you'll find all the customer service links a customer might be looking for. We'll discuss each of them individually:
Contacting KFC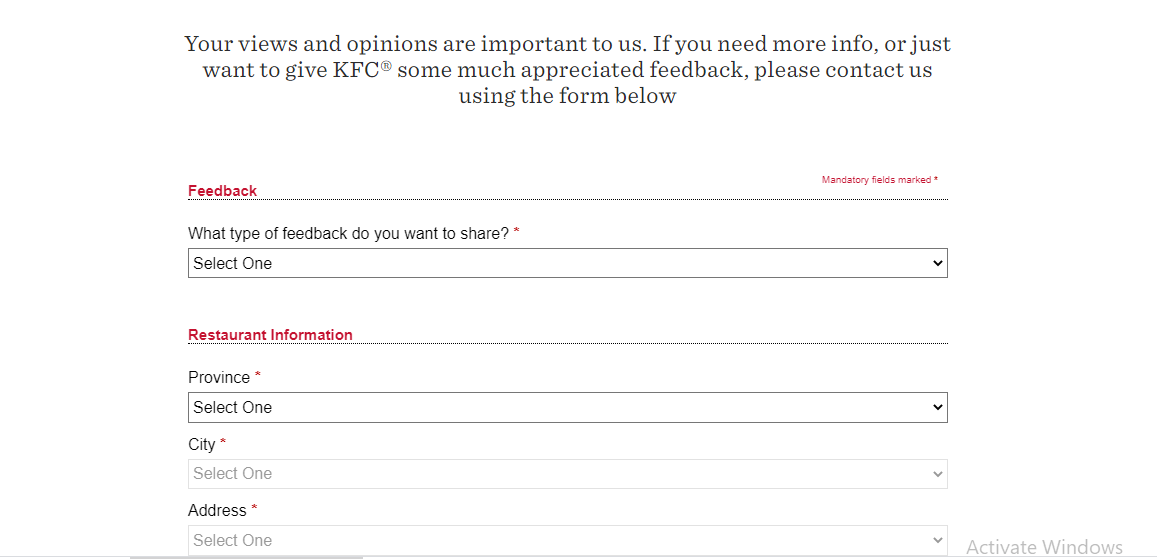 Connecting with KFC can't be any easier. How you want to contact the restaurant depends on your underlying purpose. The most common reason to contact KFC is to place an order.
If you want to place an order by speaking to a customer service agent, you can use the following phone numbers:
1-888-473-5735 (Quebec)
1-866-532-4968 (Rest of Canada)
Alternatively, you can place your order from the order-placing tool on the homepage.
Besides, KFC Canada attaches great value to any opinions and views you may have about the brand. It encourages you to file complaints and appreciates feedback so it can deliver a service tailored to your needs and preferences.
On their 'Contact Us' page, you'll find a contact form that you can use to convey whatever you have in mind. This could be general feedback, your experience at a recent or a suggestion.
If you think that the contact form is too lengthy or you're too exhausted to fill it, you can speak directly to a guest service representative.
Here is the toll-free number you can use to connect:
Finding a Nearby KFC Restaurant
If you're a person who likes to go out and enjoy a full dining experience, you'll likely want to be at one of the nearby KFC outlets with family or friends.
For this, you'll need to locate the nearest KFC restaurant. KFC Canada has dedicated a separate webpage for this.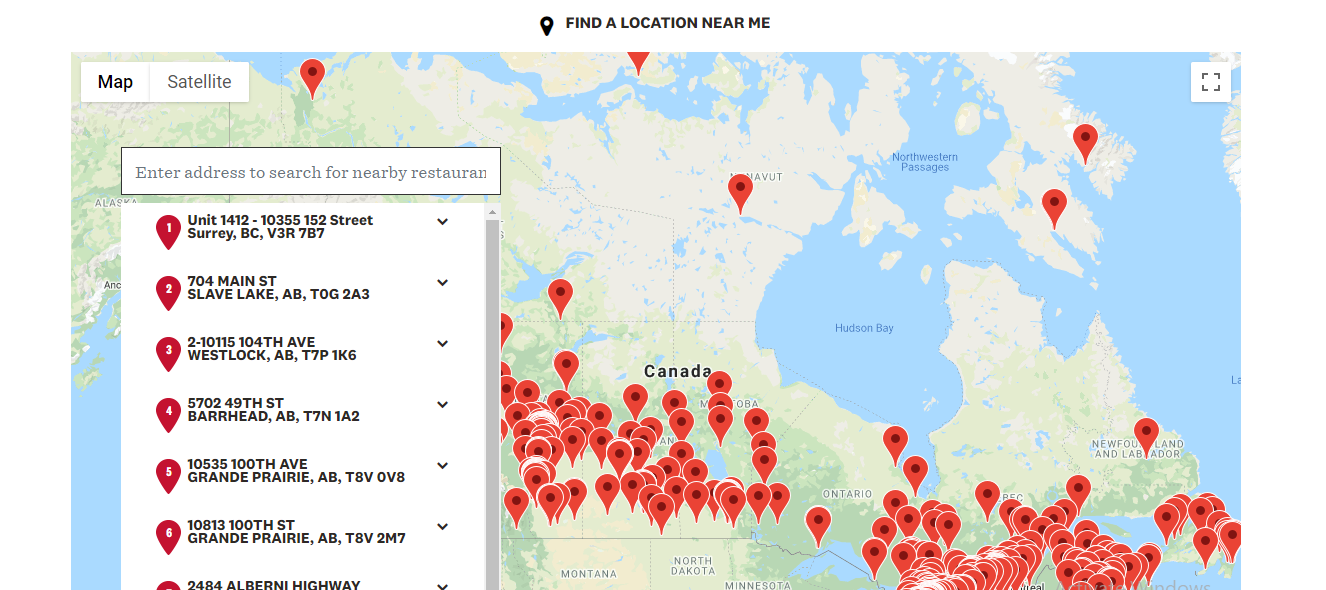 When you click on the 'Find a KFC' option from the top menu or the link at the bottom, you're redirected to a navigation tool. This tool is simply a map that lets you track any KFC restaurant in any country.
If you enter your exact street, it will show all the nearest KFC outlets around you. Similarly, if you want to view all KFC outlets in your city, just enter your city name in the field and you'll have them on your screen.
On the left, you're also given the exact addresses of the KFC outlets you see on the map. To determine the exact location of a KFC restaurant, you can use the map, too. Simply zoom in to your desired KFC outlet on the map and you'll know where it's located.
Gift Cards
If you're interested in gift cards, KFC has got you covered. The gift card works as a prepaid debit card and has a certain amount of money available for use for KFC orders.
If you wish to gift someone a meal, you can simply send them a KFC gift card and they'll be able to order items of their choice under a specific amount of balance.
KFC gift cards are available in $25 and $10 denominations. They are reloadable and will never expire. However, gift cards aren't accepted at all KFC outlets. They only work at specific outlets.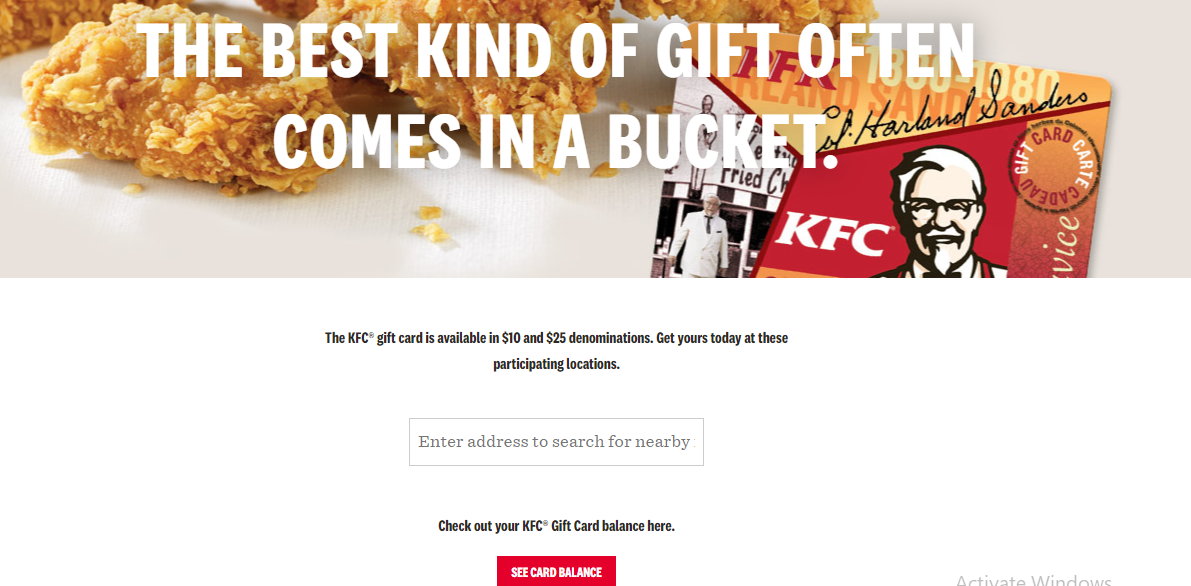 In general, your KFC gift card will be accepted at the outlet you obtained yours from. To find out whether your local KFC outlet offers and accepts them or not, you can visit the brand's Gift Card's page and enter your address or simply call them and ask.
Closing Thoughts
This was all about KFC Customer Care Services. Whether you wish to place an order, find a KFC outlet near you, or explore the latest deals, you can access all information from the comfort of your home.
If you aren't happy with the service you received at a KFC outlet, experienced a delay in delivery, or faced any other issue with the brand, you can easily file your complaint by calling the customer service team or filling the contact form.
The same procedure can be used to suggest how the company can improve its service.