Kenwood is known globally for its high-performance radio communication systems, audio equipment, and electronics.
During the last twenty years, it has been successful in distributing Mobile and Home Multimedia Systems, Consumer Amateur Radio Products, and Commercial Land Mobile Radio products to a large network of dealers.
Kenwood has gained a reputation of delivering stylish products of the highest quality to all its consumers, and is always in the process of introducing newer products by making use of the company's expertise and advanced technology.
Kenwood support service: the ultimate guide
Contact Information
Kenwood Canada regards its customers' needs as its topmost priority. The company is willing to pull out all the stops to make sure its customers are satisfied with the customer service and the quality of products.
If you have any questions about how to navigate their website or any feedback that you'd like to share with them, get in touch with them at webmaster@ca.jvckenwood.com.

If you have any questions regarding their products or need support for issues you've run into, you can call them directly, send an email, or use the contact form on their website.
You can also mail them at the following address:
6070 Kestrel Road
Mississauga,
ON L5T 1S8
Dealer and Service locator
Their website allows you to locate any dealers in your region. If you need to request for a repair and the warranty for your product hasn't expired, you can locate a service center in your area and get your product repaired free of cost.
Click here to find a dealer or service center near you.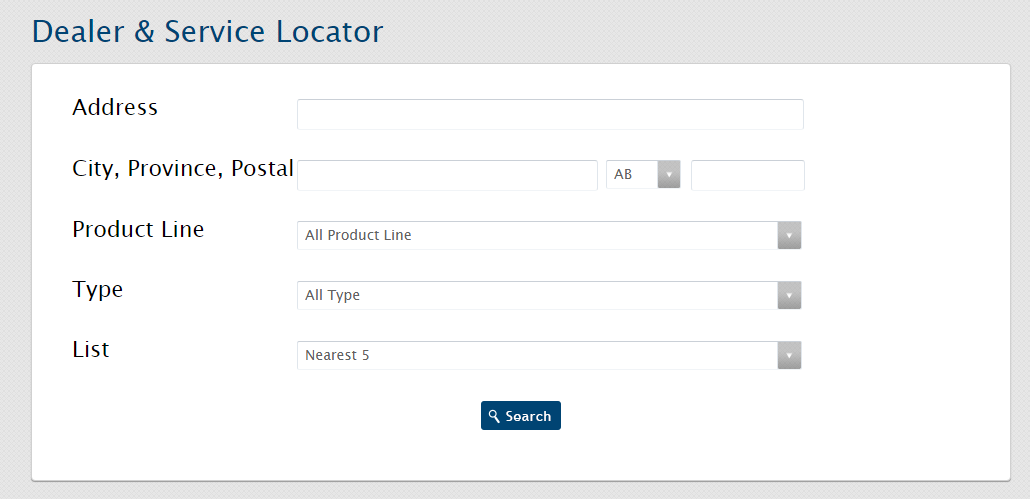 Manuals
You can also search for user manuals on their website for any products. All you need to do is type in the name of your model to get a list of user manuals in different languages. You can choose to view or download them. Click here to use this facility.
Brochures
You can also take a look through their brochures for the year 2019 on their website and learn a great deal about the latest vehicle infotainment systems, receivers, speakers, amplifiers, dashboard cameras, and much more. You can peruse them here.
Car Electronics Support Information
There's an entire section on the official Kenwood website devoted to Car Electronics Support. This is where you can type in the name of your model and find important information regarding their usage. Clicking on the product redirects you to a webpage that contains a brief product description, step-by-step instructions on how to prepare and set them up with different devices, their compatibility with devices and other Kenwood products, and additional remarks. You can view them here.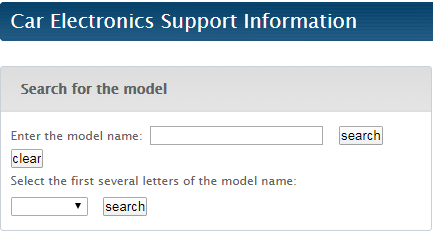 Compatibility
A subsection in the Car Electronics Support Information contains a list of links:
iPod and iPhone Compatibility List
KENWOOD Advanced Navigation I/F Compatibility List
Bluetooth Cell-phone Compatibility List
Android Music Playback via USB
Mirror Link Compatibility List
About Audio File Specification & USB Device
By clicking on one of these, you can check if your car electronics are compatible with your iPod, iPhone, USB Devices, etc.
For example, in iPod and iPhone Compatibility List, all you need to do is select your iPod and iPhone, an initial of the model name and the model name of a Kenwood Receiver you're interested in buying, and check if you can connect it as a source. This allows you to make sure the product you end up buying is compatible with your devices.
Route Collector
This is a GPS logger application provided by Kenwood that can be used to keep a log of your activity. You can choose from a number of options like walk, car, and bicycle. You can also take photographs of the places you visit on your trip through this app.
The logged scenes can be saved as an album that you can view later. The best part about this application is that if you're driving or walking in an unfamiliar area, the application will log your data and you can check all the routes you've used to get where you needed to be.
This application will run in the background and won't interfere with other activities running on your phone. You can simply press the stop button, if you wish to stop recording. You can import any pictures you've taken from your camera roll and add it to your album.
All the albums you've created on your trip will be posted publicly on the route collector site. You can post them on social media as well and share your journey with your friends and family.
If you have any queries regarding this application or you've run into an issue, you can simply browse through the FAQ and find relevant information about different features and how to get the most out of them.
Product Archive
The Support section on the website also has a Product Archive that you can look through to find information regarding all kinds of Kenwood products, like receivers, amplifiers, subwoofers, speakers, etc. You can read about their highlights, features, specifications and support information.
There are two series of products you can browse through: eXcelon and Regular. Kenwood eXcelon is their advanced products series. They can only be purchased from an authorized eXcelon dealer and come with a 2-year warranty where as Kenwood Regular products come with a 1-year warranty.
Social Media
As of now, Kenwood Canada only has a social presence on Twitter. Follow them to stay updated with the latest developments.