KakaoTalk is one of the leading free instant messaging applications for smartphone users in the world. Although it is the go-to instant messaging app in Korea, it also has many Canadian users. KakaoTalk is the initiative of Kakao Corporation, a South Korean internet company that was founded in 2010.
KakaoTalk, with its primary features of free calls and instant messages, was launched by Kakao Corp on 18th March, 2010. It is currently available on a wide variety of mobile operating systems, including Android and Windows. You can use KakaoTalk to send instant messages, photos, and videos to your friends. You can also share your location as well as URL links with other KakaoTalk users.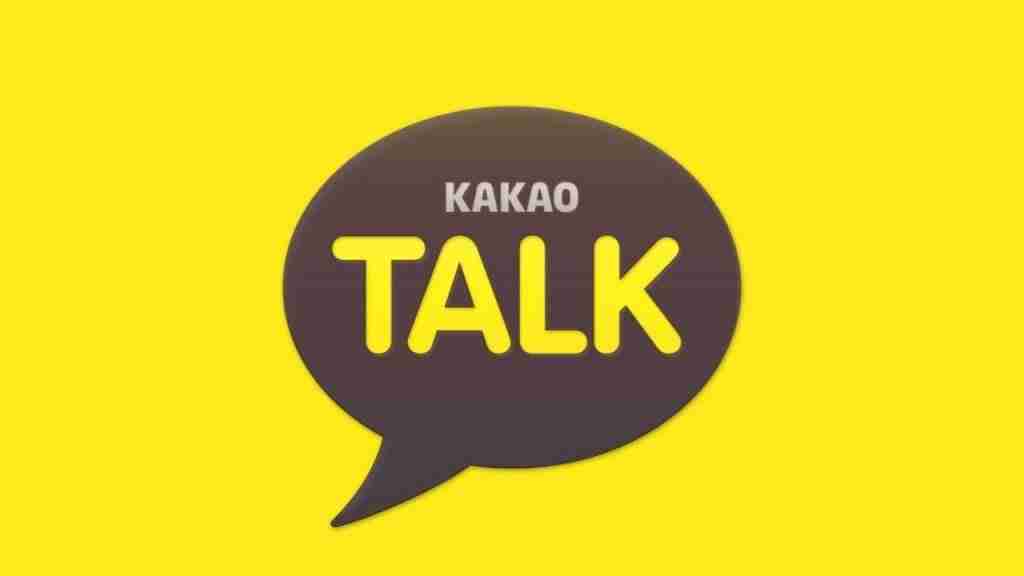 Today, KakaoTalk has around 50 million monthly active users. With so many users, it is no surprise that Kakao Corp gives utmost focus on providing exceptional customer care services to its users across the world. You can avail KakaoTalk's wide range of customer care services via Kakao Corp's official website.
So, without further ado, let's review what KakaoTalk's customer support and care has to offer to its consumers.
KakaoTalk's Customer Support Services
Here are various ways through which you can reach out to KakaoTalk's customer care representatives and avail their services.
Kakao Account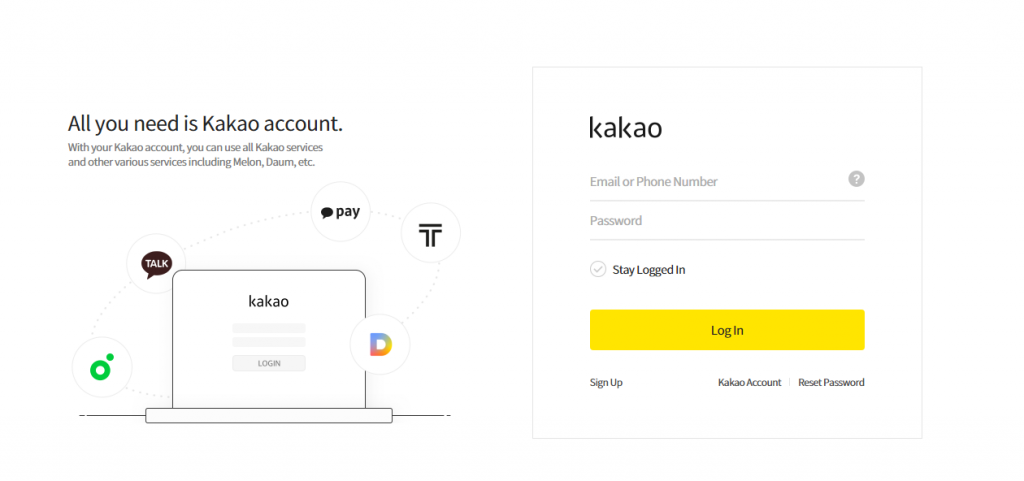 Kakao offers its users the wonderful opportunity to create an account on its website and avail all the amazing services that it has. You simply have to sign up on the Kakao website and create your account by providing some basic information about yourself, including your full name and e-mail address. With your own Kakao account, you will have access to all Kakao services, including KakaoTalk, Daum – Kakao Corp's very own web portal – etc.
Help and FAQs

Kakao Corp has a separate page on its website solely directed to its customer service. This webpage has Kakao service categories with their own unique icons that you can click on to gain more information about each service.
For KakaoTalk, you can simply click on the KakaoTalk icon and you will have access to all FAQs on useful tips, general queries, your KakaoTalk chats, profile, channel, KakaoTalk shop, etc.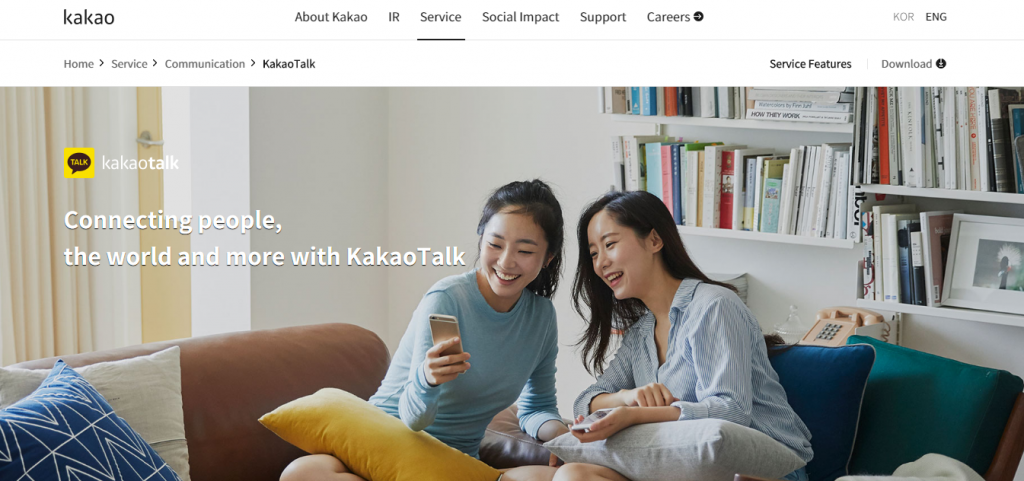 Kakao has ensured to provide comprehensive answers that cater to all your concerns and queries. If you can't find an answer to your specific question, you can type in your question in the search bar, which is at the top of the page. It will show you various results that you can browse through to find what you are looking for.
KakaoTalk Mobile App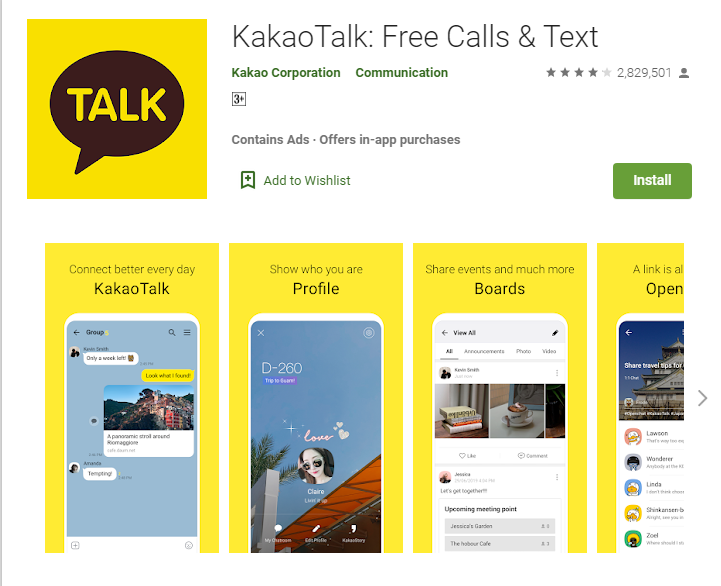 KakaoTalk app offers a whole host of features that you can access if you download the app on your smartphone. Here are some of the app features that you can make use of:
Easy and instant chat on both PC and your smartphone
Exchange of various multimedia files
Lock mode for chats
Voice and video calls
Live Talk with friends
Talk Calendar – allows you to note down all important appointments and meetings that you have set in each chat room
Digital Items including GIFs, animated stickers, emoticons, etc
KakaoTalk channel
Gaming platform
KakaoTalk Shopping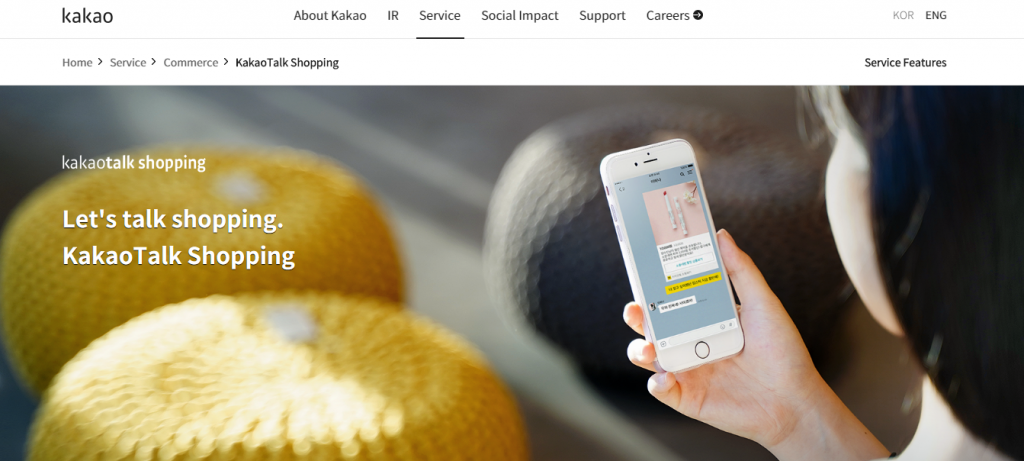 Kakao also offers you the opportunity to shop online on its website via your KakaoTalk account. You can access all of their products including food items, cookware, furniture, tech, etc.
You can download the KakaoTalk app on your smartphone to further enhance your shopping experience. If you download the app, you can reap the following benefits from KakaoTalk shopping:
You can get regular updates on the hottest products
You can have access to real-time reviews of all Kakao products
You can add your favourite stores to your Plus Friends list to get regular updates on new products and special offers
You can search for various products and stores in one search bar to get quick results
KakaoTalk Gift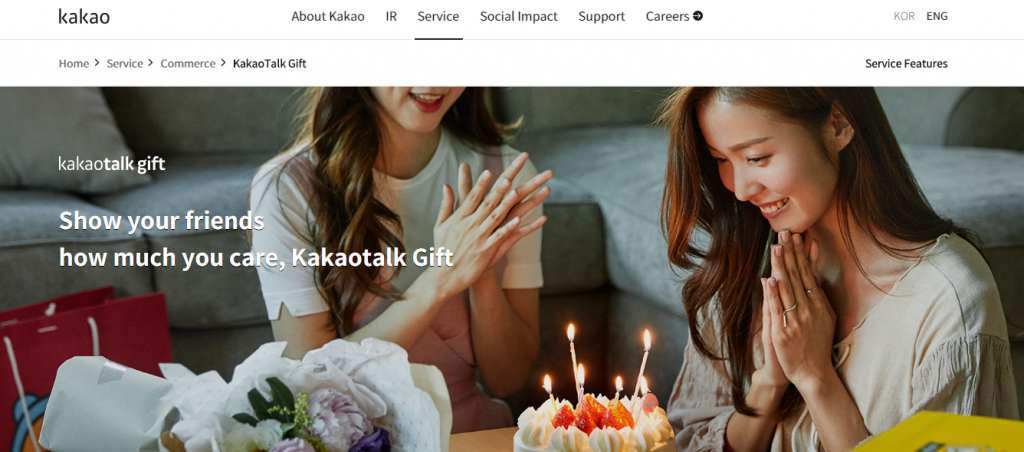 Kakao also provides you the opportunity to tell your friends and family just how much they mean to you. Simply download the KakaoTalk app on your Smartphone to avail the wonderful feature of KakaoTalk gift. This way, you can select items on the KakaoTalk stores and give them to your friends.
KakaoTalk Gift allows you to deliver gifts to your friends in a super easy and speedy manner. It also allows you to curate unique gift items for your loved ones on special occasions.
You will also have the option to send special, exclusive gifts to them. Furthermore, you can make use of the handy "Emotion Cards" feature on the app to express your exact emotion to your gift's recipient.
Find Your Kakao Account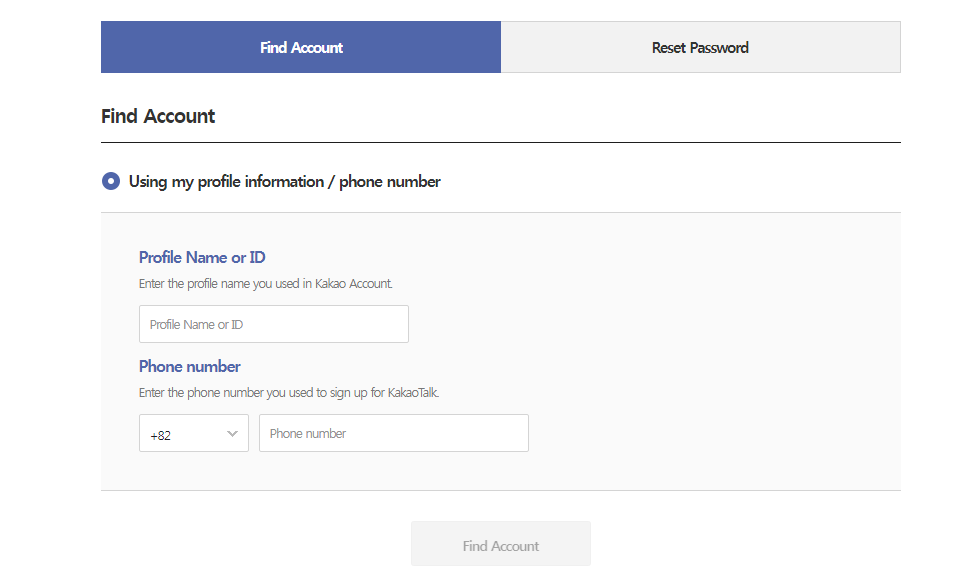 Kakao also has a helpful "Find Account" feature on its website that allows you to find your KakaoTalk account. You simply have to enter your phone number and your Kakao account profile name or ID. The Kakao website will take care of the rest for you and help you find your Kakao account. Similarly, you can also reset your Kakao account password via their website.
You can also use your KakaoTalk or KakaoStory app on your smartphone to find your Kakao account. The Kakao customer service team will send you an e-mail on your registered active e-mail address to help you recover your account.
Kakao Corp. address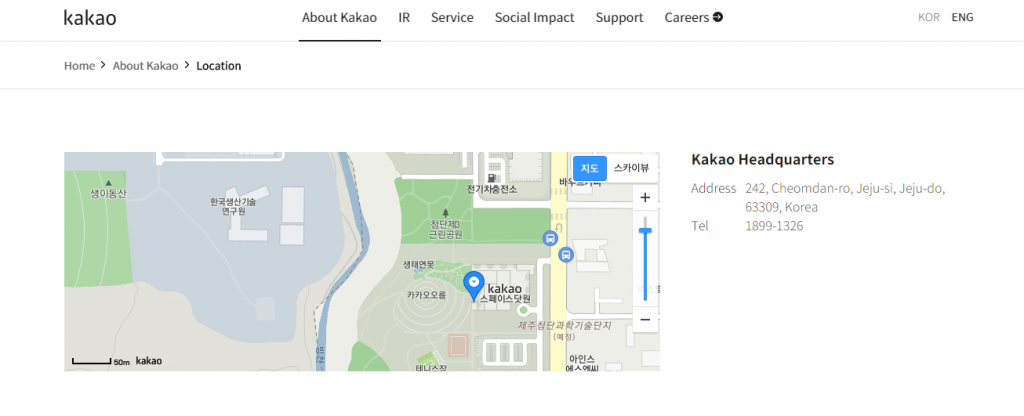 Kakao also has a location webpage that allows you to look up all their current office locations, including their customer service center. It also has the contact information and addresses of all locations. To contact Kakao's customer service center, you can reach out to them at the following address and phone number:
Address: 1F, Mirae Asset Venture Tower, 241 20, Pangyoyeok-ro, Bundang-gu, Seongnam-si, Gyeonggi-do, 13494, Korea
Telephone Number: (+82) 1577-3754
Stay in Touch with Kakao
KakaoTalk, with its long list of fascinating features, is definitely a lot more than just a top-notch instant messaging app. Kakao has made sure to provide excellent customer care service and support to all its users so that they can have a smooth-sailing experience with Kakao.
You can expect KakaoTalk to keep adding more and more services and features to its impressive roster to further facilitate your Kakao journey!