Since 2006, Joe Fresh Canada has continually perfected the art of dressing. It has been the go-to fashion brand ever since it opened its first standalone outlet in Downturn, Vancouver. As of December 2015, the Joe Fresh line had well over 300 stores spread out across Canada. Its remarkable growth in less than a decade has had a lot to do with a customer-driven approach.
We all love quality clothing. And thanks to Joe Fresh Canada, there's something for everyone. Cosmetics, apparel, footwear, accessories, you name it! You can choose to walk into a brick-and-mortar store or conveniently buy online.
Why you need Joe Fresh Canada customer service
Regardless of your preferred method of purchase, there will always be something you will want to know more about. It could be the range of colors available, shipping fees, or even the available discount offers.
It could as well be a post-purchase issue. Sometimes you may end up with a not-so-fitting outfit, especially if you buy online. Ordered items may take longer to arrive due to logistical issues, and you might begin to feel anxious as that special day approaches.
Other times, you will be so impressed with the acquired items that you'll wish to get some more without having to go all the way back to the store.
Joe Fresh Canada customer service details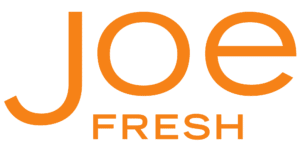 Joe Fresh seems to understand the impact quality customer service can have on customers. It's easy to contact a sales rep whenever you have a complaint, question, comment, or suggestion. The following are the various contact methods:
Calling the toll-free number
If you have an issue with digital payments, shipping, or any other issue that requires urgent resolution, you can call their toll-free number. In Canada, this number is +1-855-322-2522. It's operational from 8 a.m. to 11 p.m. EST, every day of the week.
Since Joe Fresh Canada has a large customer base, the customer service team is always engaged. For this reason, your call may be kept on hold for a while before you're connected to the next available rep. It's one of those things that require just a little patience.
While engaging the rep on phone, keep it brief and direct. Also, try not to make it appear too personal. Remember the agent on the other end of the line is there to help you, not worsen your situation. It's important to exercise courtesy.
Email them
You can also forward your queries, comments, or complaints via email. This option works best particularly if your schedule is tight. Usually, the Joe Fresh customer service team responds within a few hours. You can find the email address here.
In your email, be sure to include your personal details and any other information you think could be important. For instance, if it's a product replacement issue, kindly quote the product ID, including dates and the name of the store where you made the purchase.
Pay them a visit
Sometimes it may be best to have a face-to-face talk with one of the customer service reps. For instance, an item could be defective, although this is very rare. In such a situation, presenting the item at one of their stores could be better than trying to explain the defect in writing.
Joe Fresh has stores spread out across Canada. The good thing is that you can track the nearest store location using the official store locator link. You can do this on your smartphone.
Alternatively, you can visit them at their head office. The address is:
Joe Fresh Head Office
2 Atlantic Ave (Liberty Village)
Toronto, ON M6K 3E7
Canada
Customer Service Tip: It's always best to present your complaints to the store where you made the purchase.
Customer contact form
The customer contact form is readily available on the website. You're required to fill in personal details, including your location and contact numbers. There's a section where you type down any query or complaint you might have, after which you click "submit."
In most cases, customers get feedback via email or phone, depending on the nature of the issue at hand. This option works best when the issue is not urgent.
Joe Fresh social media platforms
Social media platforms have brought customer service closer to your door than it ever has been. What's more, you get the opportunity to interact with a customer service rep either privately (through a direct message) or publicly.
On Joe Fresh's social media pages, you also get to interact with fellow customers who, perhaps, have similar issues. Sometimes you even get answers to your queries by just following threads. The company is active on the following platforms:
Joe Fresh Canada has over 300,000 followers on Facebook. The company also posts information related to product promotions, upcoming forums, and other events happening near you. Reps typically respond to direct messages within a few hours
Joe Fresh Canada tweets every day, as evidenced by the over 12,000 tweets already sent out
You can easily get in touch with a rep on Instagram. Besides, the page has a large cache of images of the latest outfits that would surely make your visit worthwhile.
Joe Fresh also maintains a presence on the following platforms:

Joe Fresh Canada frequently asked questions (FAQ)
On its official website, the company has a section that features most of the questions frequently asked by customers. These questions address issues such as pricing, shipping, and payment methods. This section has been put up because most problems are not isolated events.
The best thing about this section is that answers to typical questions are brief and to the point. However, you might find the issues addressed too general. Although there could be some similarity in issues frequently raised, sometimes you will need a tailored response that addresses unique needs.
For this reason, it might be best to try out the other customer support avenues in addition to visiting the FAQ section.