Working in the Canadian financial service industry for over three decades, Interac offers great financial products and services to Canadians.
Interac: support and customer service guide
About Interac
Interac has two main product and service providers working under the same brand – Interac Association and Acxsys Corporation. Interac Association was formed in 1984. The main aim of the company was to provide Canadians with extended access to their money through a single shared network.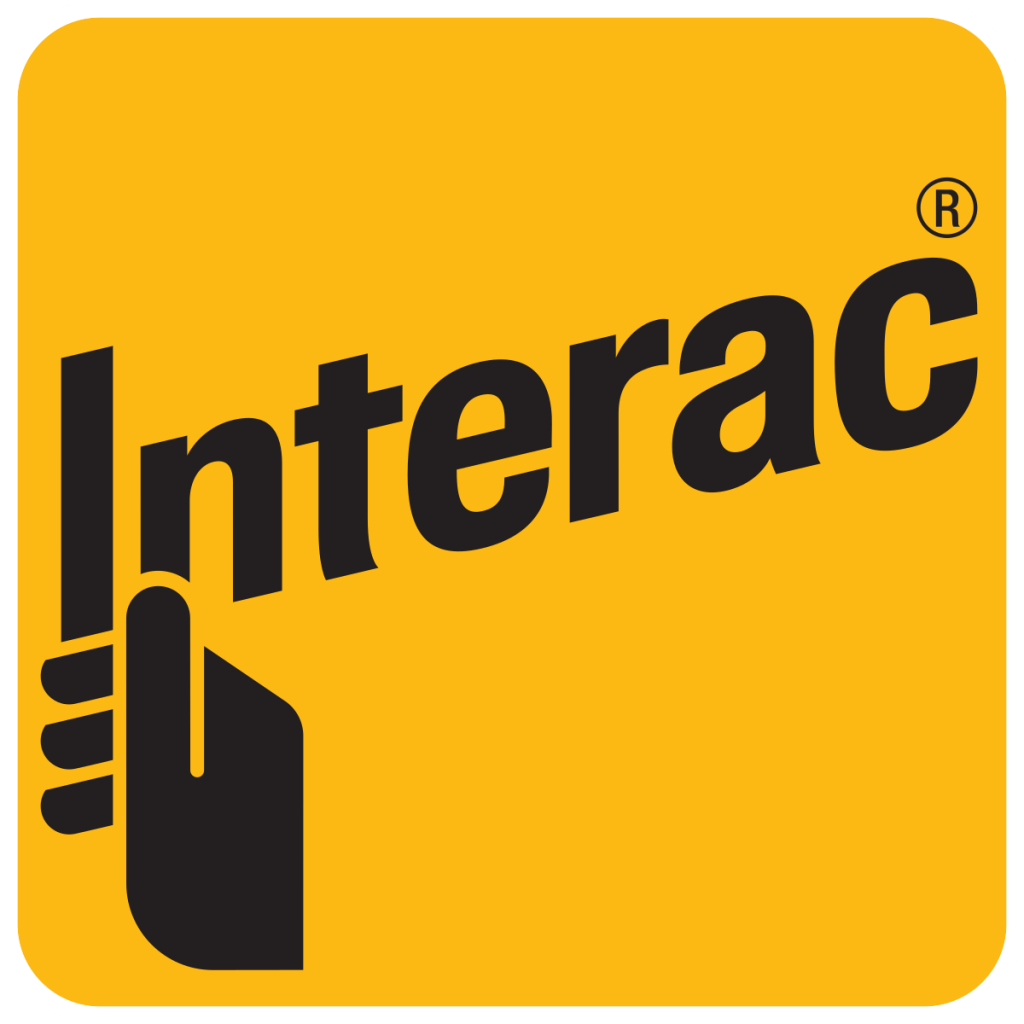 On the other hand, Acxsys Corporation was built in 1996 by 8 of the financial institutions that formed the original Interac network. The main aim of the Acxsys Corporation was to initiate business partnerships and services.
In 2018, both these companies were brought together to perform under the Interac wing with the intention of bringing all the Interac-branded products and services together under a specific company.
Interac Customer Support Services
Website
If you are looking to learn more about the history and products and services of the company, there is no better source than the Interac website.
Offering comprehensive and detailed information, the Interac website is the ideal place to look for answers to your queries and concerns. Much like its exceptional products and services, Interac also delivers efficient customer support services.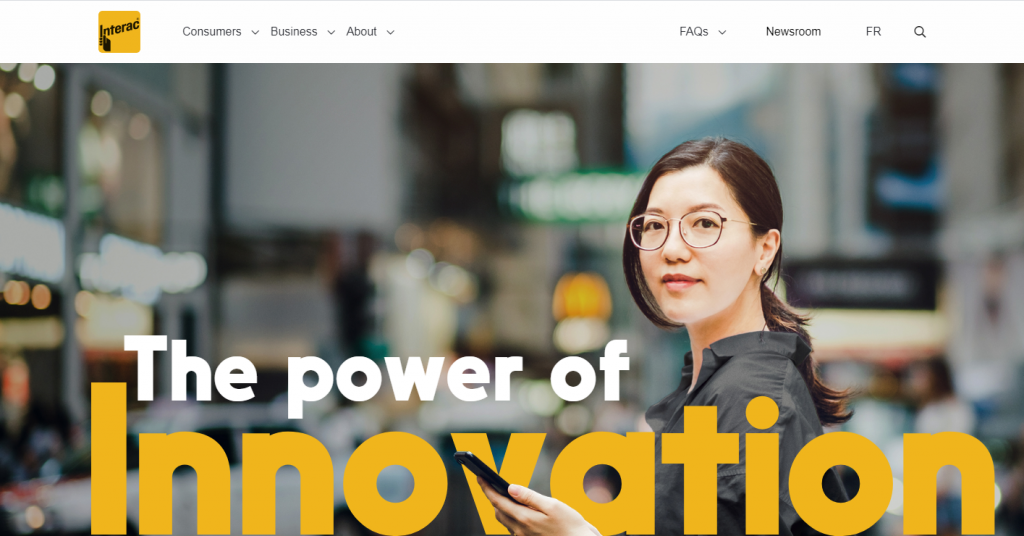 Since the Interac website offers products and services to both consumers and businesses, its website has separate options for both the parties. The first option on the top-left hand side of the page is meant for consumers.
By clicking on the option, you will be directed to the 'Help & Support for Consumers' page.  This page entails different products and services of Interac such as Interac e-Transfer, Interac Debit, etc. Under all these products you will find three main options – troubleshoot, browse FAQS and discover more. You can click on the option which is most suitable for your query.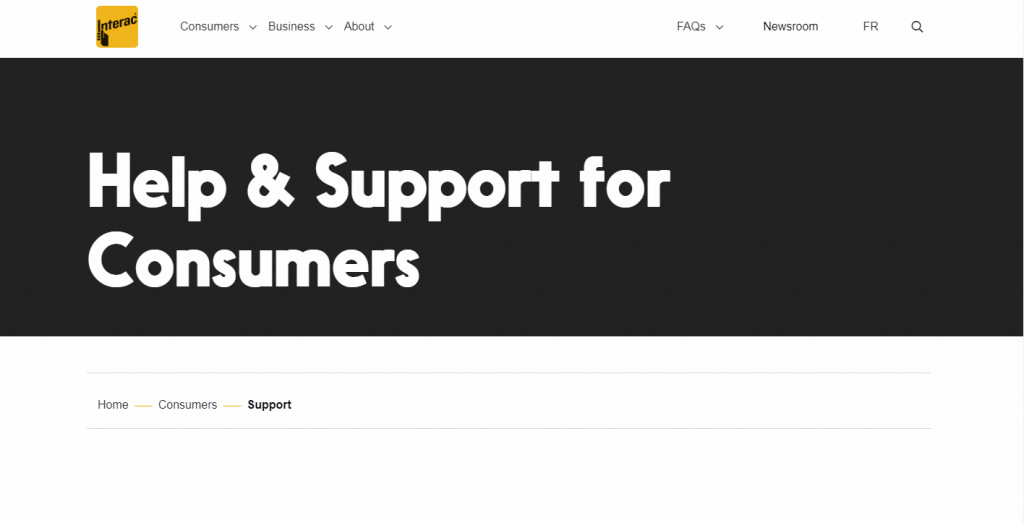 Interac also offers support services to businesses. The second option on the top-left hand corner of the page is 'Help & Support for Business.' By clicking on this option, you will be directed to another page which includes four main headings including FAQs, Troubleshoot, Understanding and Merchant POS Materials.
If you're a business searching for support, you can log on to this page on their website and select the most relatable option to your query or concern.
If you scroll to the bottom of the business help and support page, under the yellow panel, you will come across the 'contact us' option. If you're looking to contact an Interac customer service representative, you can click on this option. Once you click on it, you will be directed to a new webpage which includes different contact options for consumers and businesses.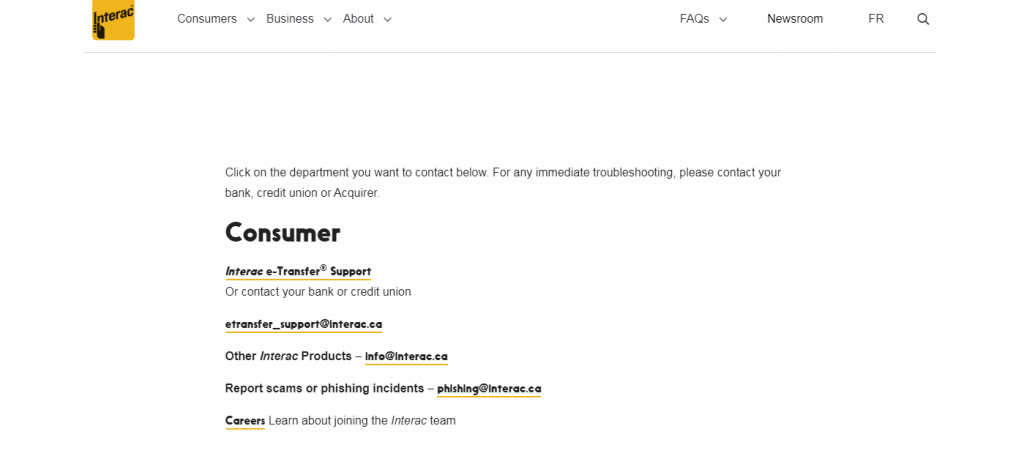 On the 'Contact Us' page, under the 'consumer' option, you will find different options to get in contact with an Interac customer service agent. If you're looking for Interac E-transfer support, you can click on the first option or email them on etransfer_support@interac.ca.
Moreover, if you're searching for information about other Interac products, you can email them on info@interac.ca. If you want to report any scam or serious incidents, you can email them on phishing@interac.ca.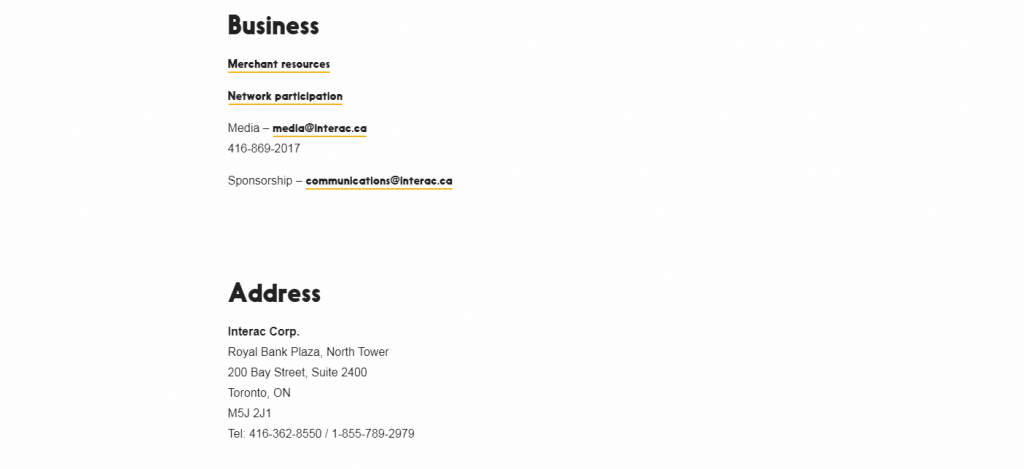 If you're a business looking to get in touch with Interac, you can scroll down on the 'Contact Us' page. To get in contact with them, you can email them on media@interac.ca or give them a call on the given phone number 416-869-2017. Moreover, if you're looking for sponsorship, you can email them on communications@interac.ca.
The Interac Corp. Canada office is located in Toronto, Ontario. If you want to stop by or mail them something, they have provided the following address:
Interac Corp
Royal Bank Plaza, North Tower
200 Bay Street, Suite 2400
Toronto, ON, M5J 2J1
The phone number of their office provided on the website is 416-362-8550 / 1-855-789-2979.
Interac on Social Media
Alongside some exceptional products and services, Interac provides great support services to its customers also giving them the opportunity to connect with them on different social networking websites. Interac has managed to maintain its presence on popular social media platforms such as Facebook, Instagram, Twitter, YouTube and LinkedIn.
You can find the links to their different social media accounts by scrolling to the bottom of any webpage on their website. You will spot a black panel at the bottom of the page with different options. The social media icons are located at the bottom right side of the panel. By clicking on any of the icons, you will be directed to Interac respective social media account.
By following Interac on social media, you can expect to receive some great and frequent updates regarding their products, services and operations.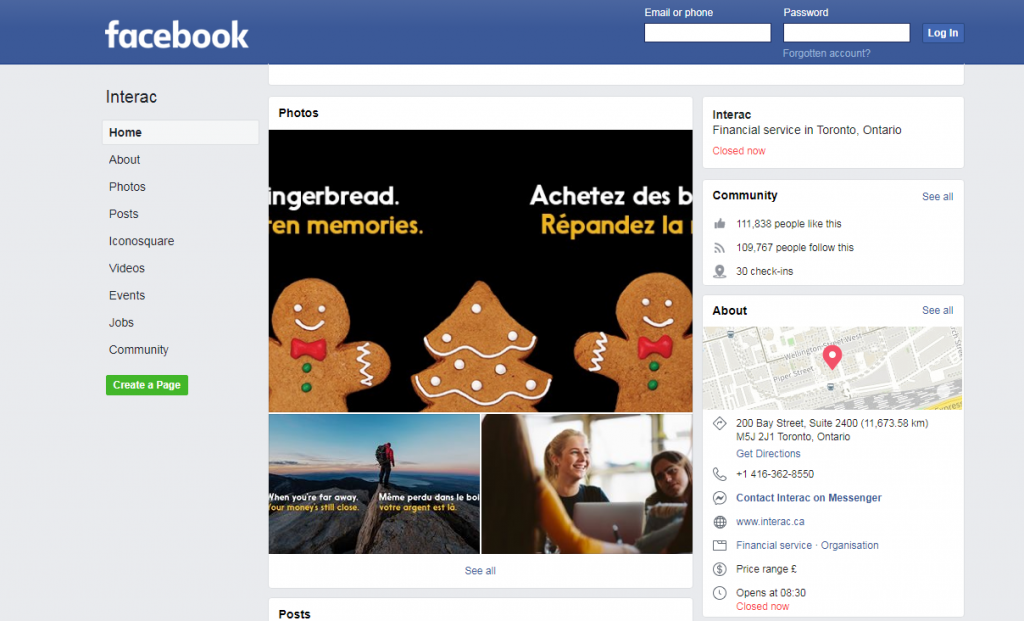 Offering great financial services to Canadians, Interac has grown significantly popular. With over 111,000 likes and nearly 110,000 followers, the Interac Facebook handle remains pretty active. With frequent posts and updates about its products and services, its Facebook page also remains open to customer inquiries and problems through the Facebook Messenger option.
If you are looking to be updated about Interac services, you should definitely like and follow their Facebook page.
With over 18,000 followers, Interac regularly updates its Twitter account. If you like using Twitter and are interested in checking out new products and services Interac has to offer, you should definitely subscribe to their Twitter account.
Interac has also maintained their presence on LinkedIn. With over 23,000 follows, this financial service company frequently updates its LinkedIn account with career opportunities and company operations. So, if you are interested in their operations or are looking to work with them, you should follow their LinkedIn account.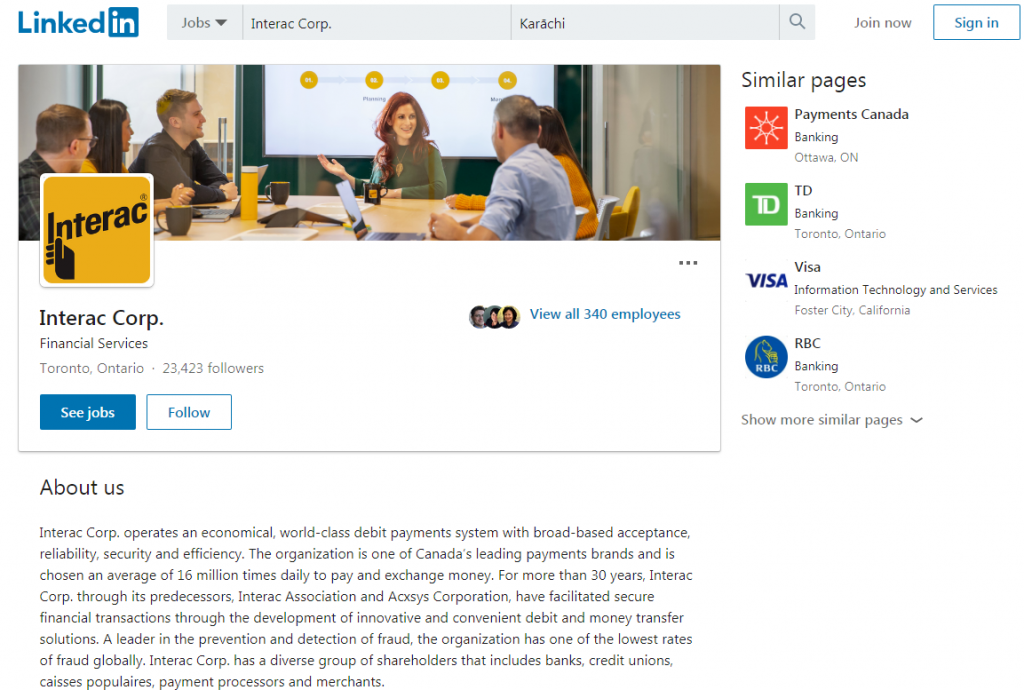 The Interac Instagram page is regularly updated with images and videos of their products, events, marathons and even informative content. To keep in-touch with Interac extra-curricular activities and initiatives, make sure that you follow them their Instagram account.
If you like using YouTube, Interac has a must-follow YouTube account. By subscribing to their account, you can expect to receive frequent video updates.
Wrapping Up
Interac is insanely popular amongst Canadians for its fantastic financial products and services. Moreover, Interac also offers its customers exceptional customer support services, offering them a lot of platforms to connect with them. You can email, mail, call and even connect with them on different social media websites. Irrespective of the method you select, you can expect courteous and instant feedback from them!