Infiniti is known as the luxury line of vehicles by the Japanese automobile manufacturer Nissan. Since 1989, Infiniti has maintained a strong presence in North America. Between 2004 and 2011, the sales were up and down in Canada. However, starting with 2011 the numbers have increased year after year once people realized the value of Infiniti models.
Infiniti Canada offers its customers only the best models at competitive prices. The company also provides financing solutions through its affiliated retailers for new and existing customers. Infiniti's website is the place to visit for all the latest promotions, upcoming events and product launches.
As an Infiniti owner or a curious shopper, you can get assistance from their customer care service and financial services via phone, email, and social media. This article will guide you through the options you can use to ask for help from an authorized Infiniti representative online or on location at your local dealer.
How to find a retailer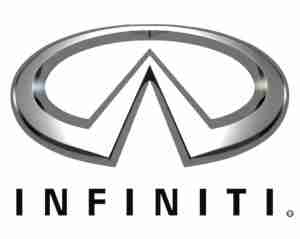 Scrolling down to the bottom of Infiniti's homepage will reveal a number of links to online services that are aimed at narrowing down your searches. One such feature is their "Locate a Retailer" page. By accessing the page, you will be able to see a map of Canada. Typing in your postal code will reveal the closest dealership locations.
For information about Infiniti's Owner Loyalty Program, it's usually better to make a trip to a local retailer. The staff members on-site are trained to assist walk-in clients with general information about the program. They are also experienced enough to assess on the spot what category of the program you qualify for.
Contact an Infiniti retailer online
By accessing this page you can fill out a form that will then be sent to retailers closest to you. You have a wide range of options when it comes to what features you want most. You can select everything from model to method of purchase. There is also a comments section you can type in to specify even more features you would like the car to have, such as color and amenities.
Retailers can send you information on new models or previously owned cars as per your request. Their reply can come via phone, email, or both, depending on which one you put down. Contacting retailers online can save you a lot of groundwork and you will receive very accurate and specific information. Short of being in the actual car, there's nothing wrong with shopping for an Infiniti model online.
Contact Infiniti customer care center
By contacting the customer care center, you can make the following changes
You can use this form to let Infiniti know you are the new owner of an Infiniti vehicle. Proof of ownership is required and this is for future Infiniti warranty, product and safety information
You can use this form to change your address information. You will have to provide your name, phone number, VIN number, and old and new addresses. You can also submit an attached document with any additional information you want to offer.
You also have the option of asking about general information or recalls specific to your vehicle.
Recall lookup
You will have to enter your VIN number to receive this information. Their database covers all safety recalls initiated after 02/15/1994.
General inquiry
The general inquiry form requires you to type in your personal information including your vehicle's VIN number. You also have to specify whether or not you are an Infiniti owner. After all information fields have been completed you have to choose a topic from the following list:
I have a question about
Infiniti Product
My Infiniti vehicle
Certified per-owned
Owner's manual
Warranty or extended service plan
Vehicle maintenance
Infiniti dealer
Loan, lease or online bill payment
No longer own the vehicle
Other (choosing this option means that you can type in any question that's not related to the above topics)
Contact Infiniti customer care via phone, fax and email
If you want to speak directly to a representative or send a fax to Infiniti's customer care center you can do so at the following numbers:
Telephone:
1 800 361-4792 this number is mostly used for general inquiries about products and services
1 800 268-0875 this line is dedicated to Western Canada and information regarding Infiniti Financial Services
1 800 565-2445 this Infiniti Financial Services line is reserved for Eastern Canada
Fax:
1 844 713-3375 for Infiniti customer care center
1 800 265-0835 for Infiniti Financial Services
If you want an alternative to submitting an online form or going to a local retailer, you can request information regarding payment plans, loyalty discounts and anything else related to purchasing a vehicle from Infiniti Canada by sending a fax to this number.
You can also send an email to Infiniti customer services at ncfcustomer.service@nissancanada.com.
Following Infiniti on social media
Another good way to stay constantly apprised of promotions and events is to follow the Infiniti Canada on social media.
Facebook
If you click the Facebook logo on the bottom menu of Infiniti's homepage you'll be given the opportunity to like their page. From there you will be able to send a private message with a general inquiry or complaint. You can expect a reply from a representative in a few hours with an answer or direction to contact a specific department.
Twitter
By following @infiniticanada on Twitter you can be up-to-date with their latest news. You can also send a private message and start a conversation with a human representative. They won't be able to assist with more than general inquiries but they will provide you with information on how to contact specific departments that can handle complex issues.

Infiniti Ontario address
If you want to contact Infiniti's consumer support or Infiniti Financial Services you can do so at the following Ontario address:
5290 Orbitor Drive,
Mississauga, ON L4W 425
Dual Language Support
From the bottom of Infiniti's homepage, you can also switch between English and French. The entire website's information including pricing and customer support is available in both languages.