Indeed is one of the world's largest employment search engines. It offers millions of job listings to people across the world. Whether you're looking for a job in Medicine, IT, or Content Development, Indeed has tons of career opportunities for you.
The search engine is currently active in over 60 countries and available in 28 languages. This alone is a testament of the global influence Indeed has garnered over the years. The American search engine for employment was launched in 2004 and is currently headquartered in Stamford, Connecticut and Austin, Texas.

Founded by RonyKahan and Paul Forster, Indeed's popularity has risen to beat Monster.com in a very short time. People in Canada, Australia, and Europe are increasingly turning to Indeed for desirable job openings in their region.
With an elaborate and user-friendly website that lets users find out competitive salaries, explore job avenues in local regions and overseas, and become a part of the thriving community, Indeed is more than just a search engine.
If you're a Canadian citizen searching for a job in a distinguished field, Indeed should definitely be your go-to source. Offering top-notch customer support to job-seekers and employers, Indeed ensures that no one is left out.
With fantastic customer support, Indeed facilitates its users with detailed online Help Centers. Whether you have a query, complaint, or issue, Indeed customer support is known for offering prompt assistance. So, without further ado, let's get into the many ways the search engine facilitates its customers!
Indeed Customer Care
Indeed has separate Help Centers for jobseekers and employers. This way, the website allows easy navigation to find relevant answers for your issue or query. Here we discuss all the ways you can get in touch with Indeed's customer support team.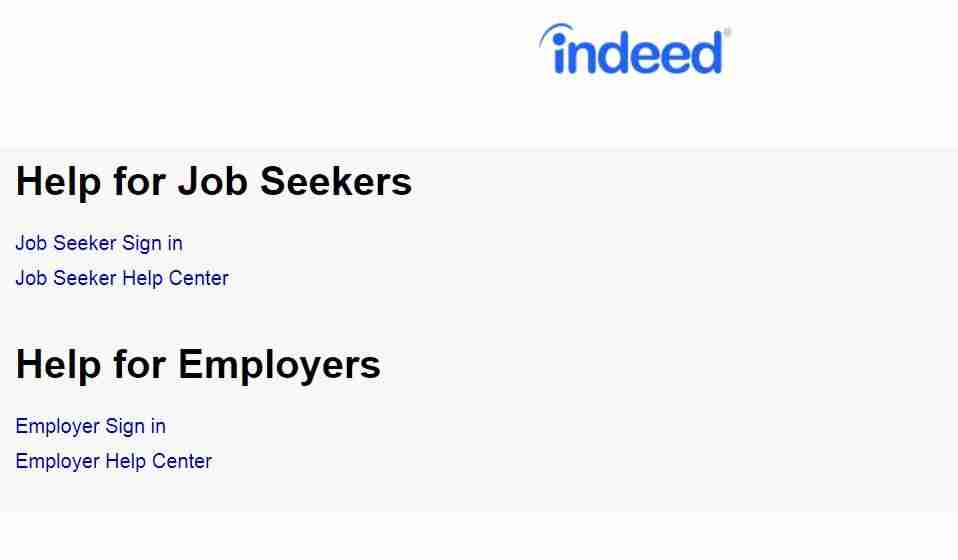 Help for Job Seekers
If you're a jobseeker who wants to set up an account and receive updates on job listings, you can visit here. The first option helps you sign in so that you can join the Indeed community. Once your account has been registered, you can select your career interests so that the website can direct you to relevant results.
Indeed has a detailed Help Center – a user-friendly platform that displays a wide range of topics users might need assistance in. Whether you want to apply for a job, filter job alerts, or manage your account, the Help Center can help you with a number of suggestions and step-by- step instructions to complete the task.
Applying for a Job
If you want to apply for a job, for example, you will be directed to relevant results that teach you how to prepare your application, ensure E-mail confirmations, and make amendments to your job application. If you're new to Indeed or have recently switched a job, you might want to visit this section to learn how to update your job profile.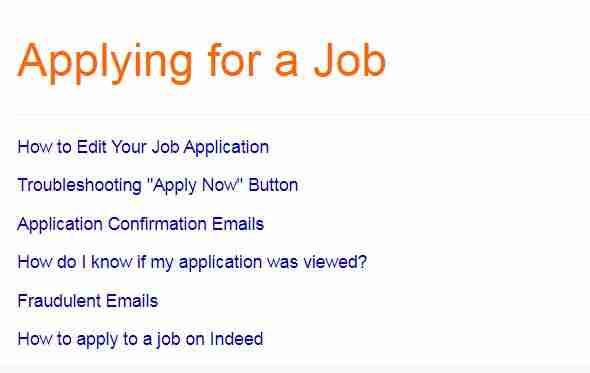 Job Alerts FAQs
If you'd like to change your 'Job Alerts' settings or want to filter out a few results, this page can be quite helpful. Indeed offers a series of FAQ sections. You can click on a relevant question and the website will quickly direct you to your answer. Indeed typically sends its users job alerts through alert@indeed.com.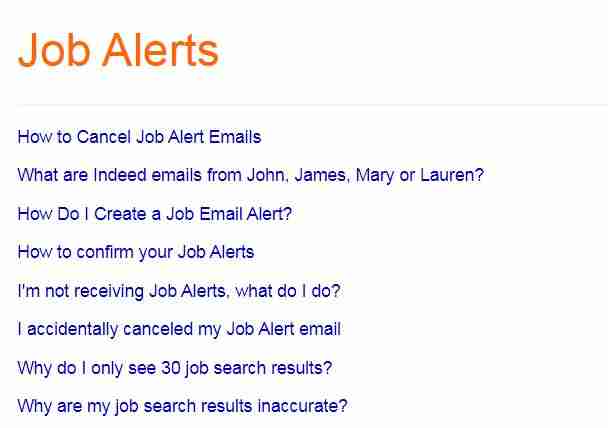 Help For Employers
The second section of the Help Center caters to employers who are looking for potential candidates for their job openings. You have to sign in or register an account after which you can post a job. In this section, you'll find different topics related to posting a job, editing a job description, and tips on how to write an effective job invite.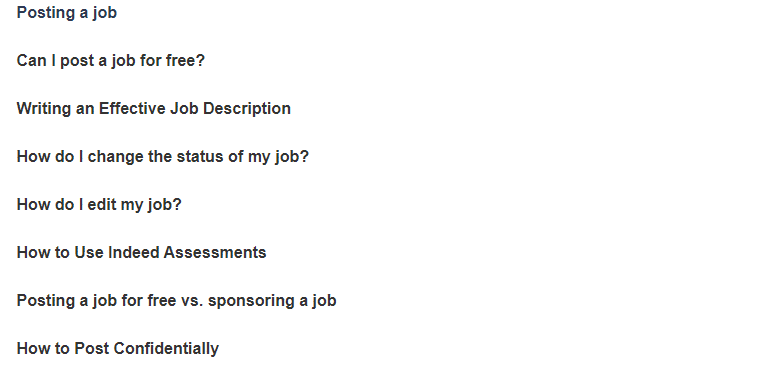 Each section will either lead you to an article or explain how to resolve the issue with detailed steps. You will realize that the Help Center is quite comprehensive and quickly resolves most issues users may face.
Posting a Job Confidentially
Some jobs are posted privately because employers are on the hunt for selective candidates. Here, the website teaches users tips and tricks to maintain confidentiality while posting a job.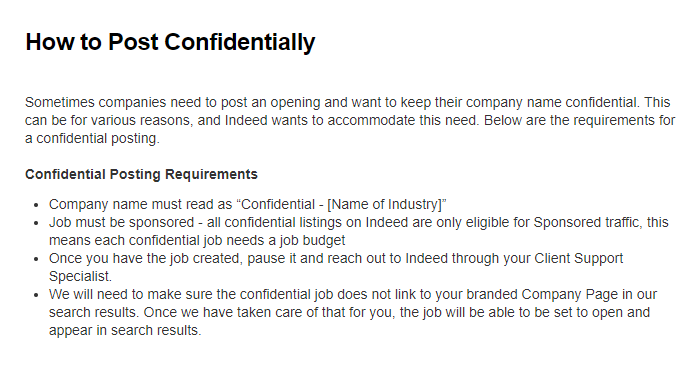 Candidates
Another helpful page for employers comes under the 'Candidates' section. Over here, employers can learn how to appropriately write a rejection letter, regulate CV alerts, and contact potential candidates privately. If you need help in any of these tasks, you can check out this link for detailed responses by Indeed.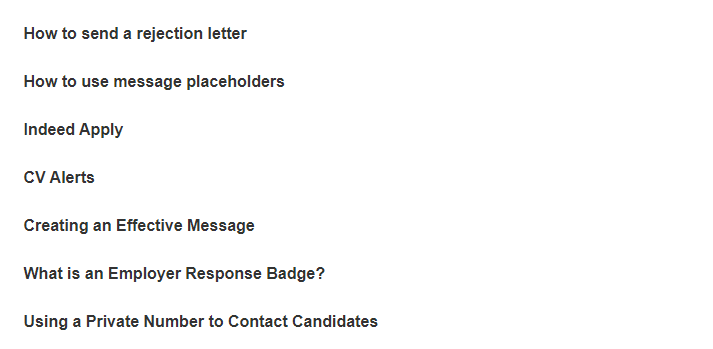 Submit a Request
If the above-listed pages don't seem of much help, you can always get in touch with Indeed's assistance team by writing to them. Here you can specify whether you're an employee or jobseeker, the topic of your issue, and then move on to briefly describing it in the fields displayed above.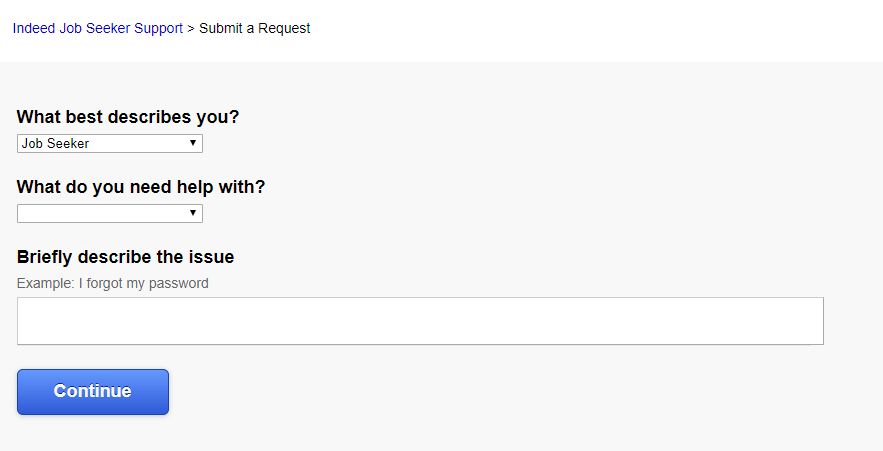 Once the request has been sent, an assistant will get back to you with a prompt response. If you can't locate your resume or need help in joining a special job forum, you can discuss your issue and expect a reply within 24 hours.
Contact Indeed via e-mail
While you can submit brief requests in the section above, if you have a longer, more complex issue to discuss with an assistant, you can write to them directly on the website.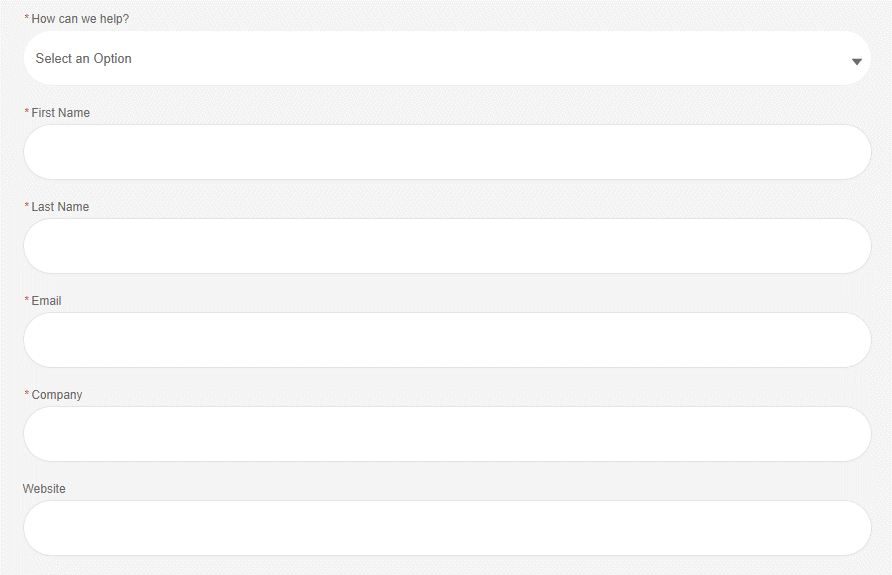 Here you can specify your company, career interests, and other details, and then move on to describing the problem. You can also use these fields to provide constructive feedback on how Indeed can improve its user experience.
FAQs
Indeed also has a FAQ section with a list of general questions for jobseekers and employers. Here, you can find out about how to target your CV search, how to apply as "Featured Employer", and how to use the mobile app for job searches.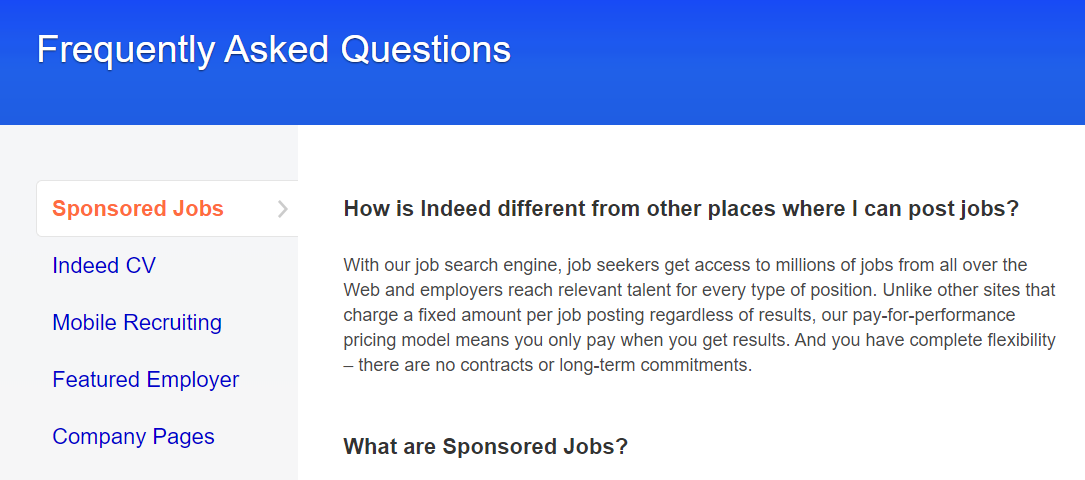 Final Thoughts
Indeed is a global platform for employers and jobseekers. It offers a massive opportunity to engage, apply for jobs, and seek competent candidates. As a user, you can use the guide above to resolve any issue or query that you may be facing while using Indeed. And, if you think you need direct assistance, you can use the pages above to write to the team!