There are two kinds of people in this world: those who love spending hours browsing IKEA's selection of DIY furniture, and those who dread the IKEA shopping experience. The only thing both of these people can agree on is that IKEA makes a good Swedish meatball. Everyone who walks into IKEA's cafeteria will immediately react as Homer Simpson is wont to do, saying: "Mmmmm…IKEA meatballs." Although we all know the name IKEA, very few people actually know what these letters stand for. IKEA is an acronym, with the IK standing for Ingvar Kamprad (the store's founder), the E standing for Elmtaryd (Kamprad's farm), and the A standing for Agunnaryd (Kamprad's hometown).
Believe it or not, Kamprad founded IKEA way back in 1943 when he was only a 17-year-old Swedish lad. Today, Kamprad is still raking in the dough at the amazing age of 90. Since 2008, IKEA has officially been designated the most successful furniture retailer on the planet. IKEA's 392 stores can be found in almost 50 countries around the world, including America, France, and Canada.
Ikea customer service in Canada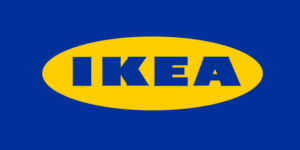 The quickest way to reach Canada's IKEA Customer Support division is to call (866) 866-4532. You can also send a fax to the number (877) 471-4532.
For those out there who just don't feel like talking or faxing today, there are lazier…er, we mean "more convenient" ways of getting in touch with IKEA. Just take a peek at the websites below.
This is IKEA Canada's "Customer Service" page. In addition to the telephone numbers listed above, you'll find the company's Canadian headquarters, a link to live Tweet a member of IKEA's team, and an email address for the IKEA Canada team.
Looking for IKEA's FAQ? Well, here you go. This is IKEA Canada's official FAQ page, filled with literally thousands upon thousand of questions about IKEA's products, services, and meatballs. Sorry, there probably aren't questions about the meatballs, but we just can't get them out of our minds!
All of Canada's IKEA locations are listed on this convenient site. There isn't a map on this "Store Locator" page, but there are links to all the locations and "Pick-Up Points" throughout the Great White North. IKEA stores are currently in the provinces of Québec, Alberta, Ontario, British Columbia, and Manitoba.
Hey, don't you know it's the 2017? You need to get an app for this, an app for that, and an app for this-and-that-and-the-other-thing! So, why not start your app collection with this free IKEA app. You can download this handy application for free on both Apple and Android devices.
Although IKEA has its main headquarters in the Netherlands, it'll cost you a pretty penny in postage to send a letter there from North America. It's far better for all Canadians to use this address:
IKEA Canada Head Office
1065 Plains Road East
Burlington, Ontario
L7T 4K1
IKEA suggests putting both your telephone and email address into your letter so they can send a reply in a timely fashion. You should receive a response within around five business days.
OK, now we've reached the social media portion of our IKEA Canada guide. Luckily for you, there are numerous IKEA Canada profiles on the hottest social media platforms. The top three sites you can find IKEA Canada on include Facebook, Instagram, and Twitter.