IHOP is an American multinational restaurant chain that specializes in pancakes and other breakfast dishes.
It was founded in 1958 and is headquartered in Glendale, CA. The restaurant now has 1841 outlets worldwide, and most of them are located in the Americas and the Middle East.
Like many multinational food chains, IHOP believes in providing excellent customer service.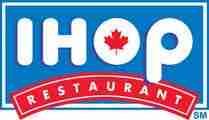 The company has an international IHOP website that its customers can visit to browse through the locations and menu, contact IHOP in case of any concerns, leave feedback, purchase gift cards, order online, stay connected on social media and become a member of the IHOP community.
About IHOP Canada
The first IHOP restaurant opened in Toluca Lake in Los Angeles, CA.
It was named International House of Pancakes until the name was changed in 1973.
The first international location for IHOP was, in fact, Canada. The first IHOP opened in Canada in 1969, and today there are 13 outlets across the country with many more opening soon.
IHOP Customer Support Services
In this section, we will discuss multiple ways in which you can reach out to IHOP in Canada.
Open the IHOP website and scroll down to the bottom of the homepage. A red box will display several quick links that aim to provide you as much information as you need, including the company's history and story.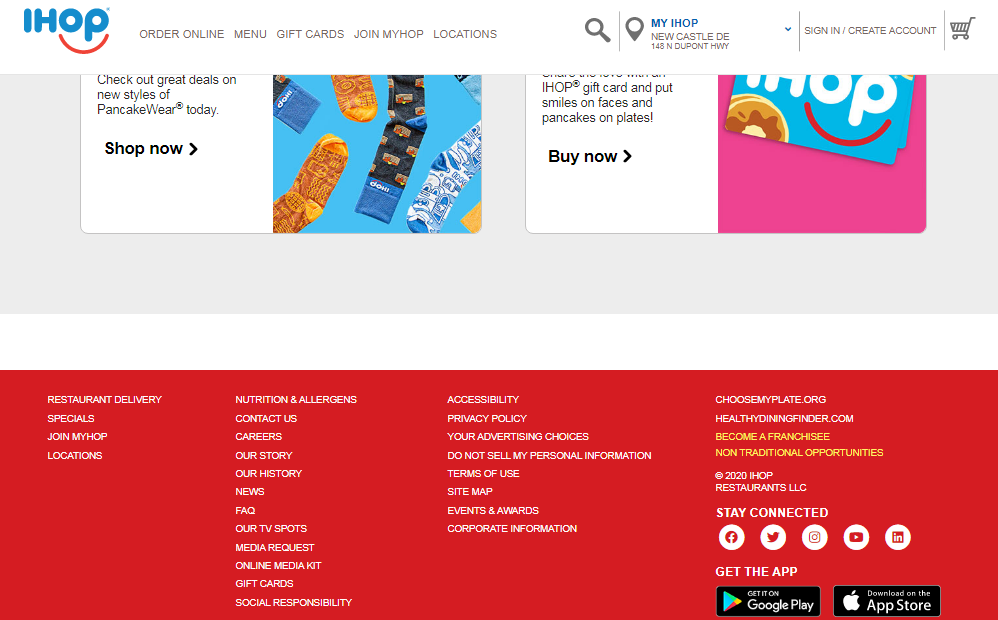 Contact IHOP Canada
The IHOP website has a "Contact Us" quick link at the bottom of the homepage. When you click on the tab, your browser will redirect you to the IHOP "Contact Us" page.
To send IHOP a message, you need to fill a form on the contact page. The form asks for your comments, where you can put in your concerns or any feedback that you might have.
Next, it asks you for your personal information like name, email, address, and telephone.
Lastly, the form asks you for your restaurant and visit information, questioning your country, date, and time of visit. This comprehensive form allows IHOP to look into your concerns and feedback and take the correct action quickly.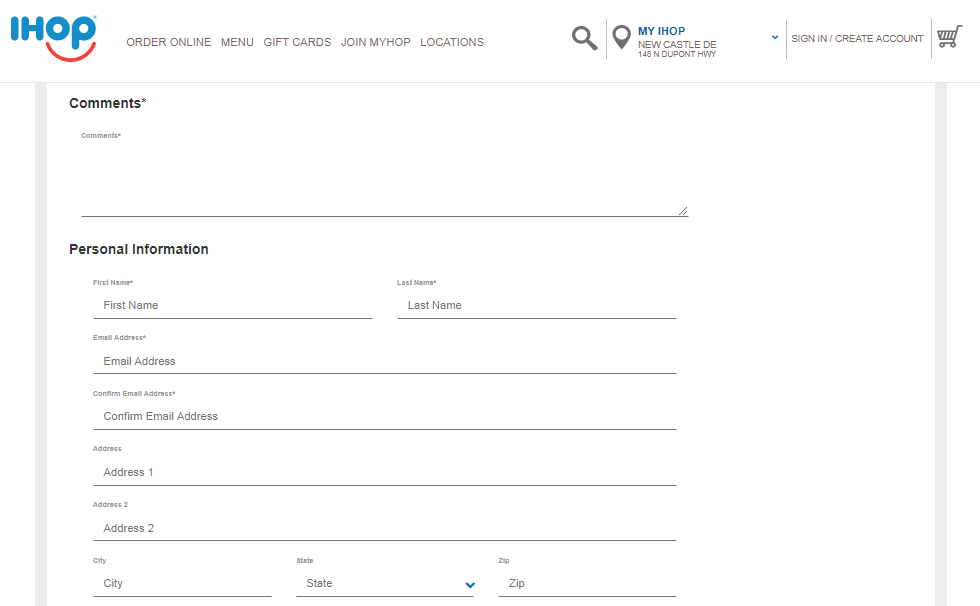 Find IHOP in Canada
To find an IHOP restaurant near you, go to the "Locations" tab on the top of the website's homepage.
After you are redirected to the store finder, enter your address, city, or zip code and press search. The map will tell you the exact location of your nearest IHOP outlet and provide the outlet's contact details.
FAQs
IHOP has a Frequently-Asked-Questions quick link at the bottom of their homepage.
When you click on it, you will be redirected to a FAQ page that will answer all the questions that IHOP customers usually ask. Before you send a message to IHOP via their contact page, you can always visit the FAQ section and see if you can find the answer to your query.
On the left side of the FAQ page, you will find six options named "General," "Contact Us," "Locations/Hours," "Our Menu," "Products/Values," and "Gift Cards".
Let's suppose you have a query about opening hours. Click on the "Locations/Hours" tab and find out the answer to your question in just a second!
Nutrition and Allergen Information
IHOP provides nutrition and allergen information about all of its products on its website.
Simply scroll down to the bottom of the homepage and click on the "Nutrition and Allergens" quick link. A page showing the following links will be displayed in front of you:
Click on your desired link to find out more about the nutrients and allergens that IHOP products contain.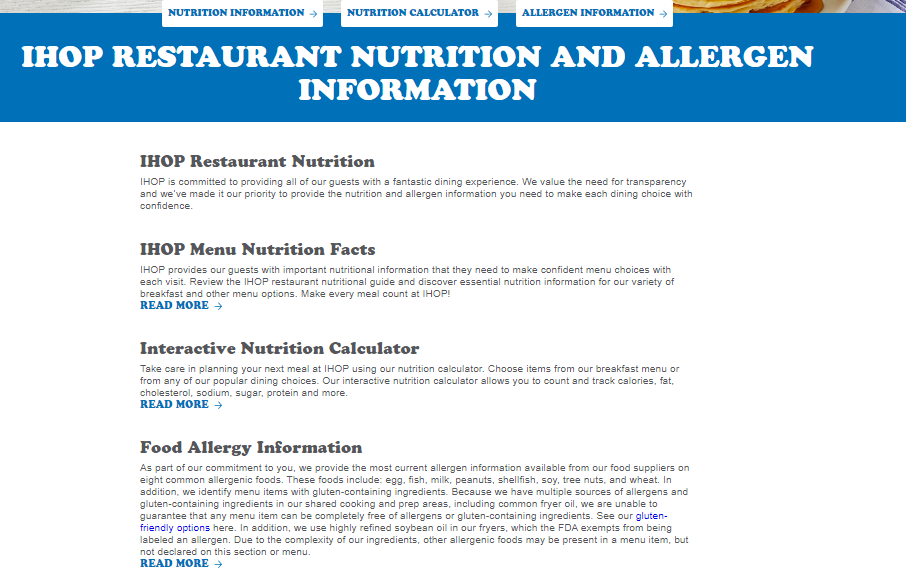 Gift Cards
IHOP also offers a gift card facility to all its customers.
Go to the Gift Cards page from the quick links section on the homepage. You can easily send a gift card via mail and email to your friends and family, or you can even buy gift cards in bulk!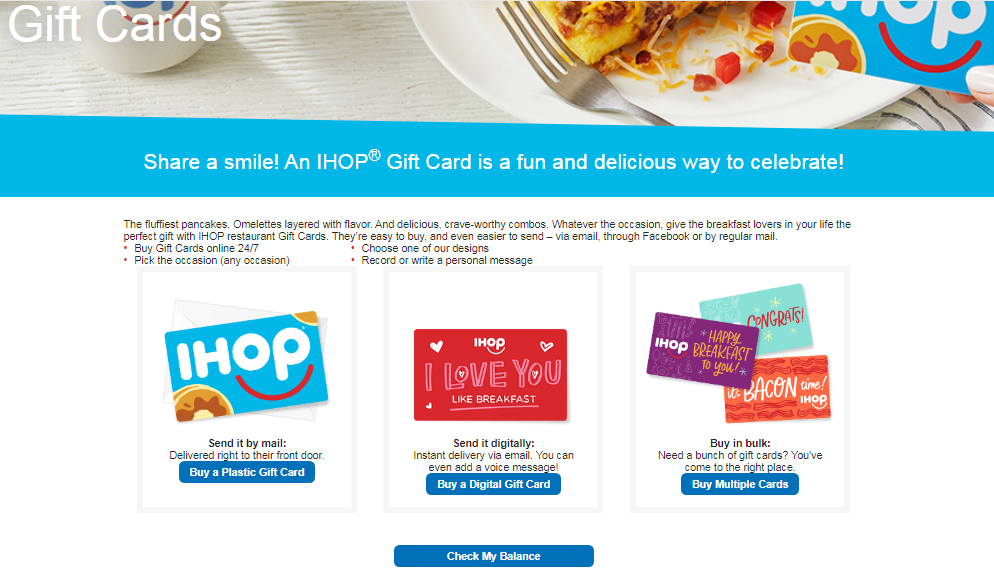 IHOP allows you to personalize gift cards according to occasions. You can even choose from a selection of designs and add a personalized message!
If you are a gift cardholder, IHOP also allows you to check your balance by entering your card number and PIN.
MYHOP
Want to enjoy free perks from IHOP? Become a MYHOP member today.
Go to the "Join MYHOP" tab on top of the website's homepage. After you get redirected, sign up! Provide your email address, location, first and last names, birthday, and answer a few questions. You are now a member!
Upon joining MYHOP, you will receive free pancakes on signing up, on your birthday, and on your sign-up anniversary.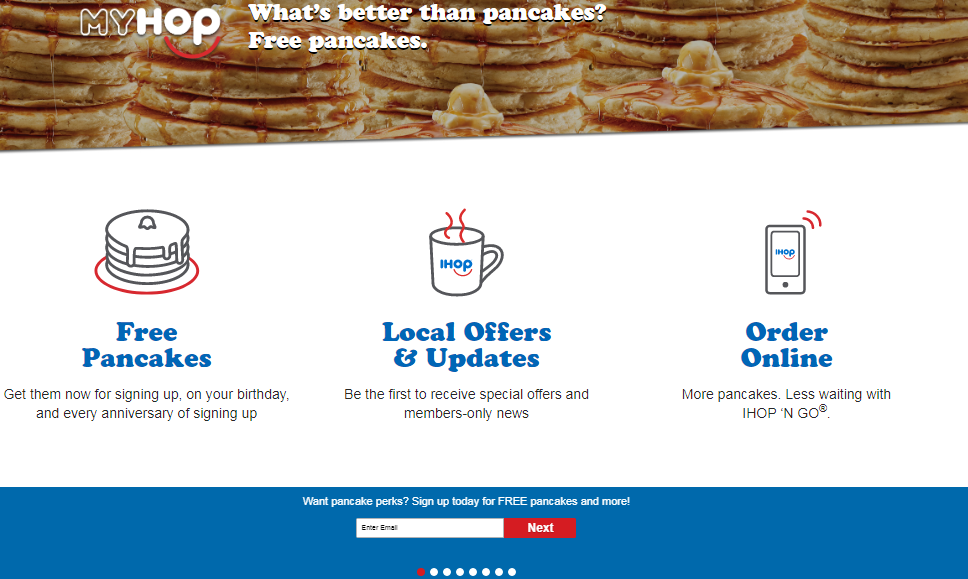 You will receive exclusive members-only news, deals, and discount offers. You will also save time on delivery when ordering online.
Staying in Touch with IHOP Canada
Staying connected with IHOP is very easy if you are a social media user. On the bottom of the homepage, you will find social media icons.
Clicking on them will take you to IHOP's Facebook, Instagram, YouTube, Twitter, and LinkedIn pages.
IHOP is committed to providing the best customer services around the world. When you contact IHOP, all your comments and queries will be heard and replied to appropriately.