Hudson's Bay Canada, abbreviated as HBC, is a diversified legacy of retail merchandise. It has been operating since 1670 in Canada. Known popularly as 'The Bay', HBC has quite amicably spread its roots within several locations of Canada, North America and some parts of Europe such as Germany and the Netherlands.
Enlisted within the Toronto Stock Exchange as 'HBC', The Bay owns around CA$ 12.23 billion in assets as of last year, and promises an increase in revenue and income.
Along the centuries, The Bay has birthed and acquired several subsidiaries that have since then, contributed to its legacy throughout the world. These subsidiaries include, but are not limited to, trading posts, brick-and-mortar stores, flagship stores and online e-stores.
The Bay's mercantile business kicked off rapidly as its stores harbored merchandise spanning from furs and fashionable clothing (its main product) to home-ware and appliances.
The Bay's main subsidiaries include Lord & Taylor, Saks Fifth Avenue, Hudson's Bay, Home Outfitters and GaleriaKaufhof. All the subsidiaries are distributed evenly throughout Canada, Northern America and Europe. The Bay was acquired by the NRDC Equity Partners in 2008 due to its shares in its upmarket American subsidiary, Lord & Taylor.
While HBC still exercises control over its Canadian subsidiaries – namely, Hudson's Bay, Home Outfitters and its American counterpart, Lord & Taylor – the entire company is still under the hold of NRDC Equity Partners due to their 48% shares in the retail business.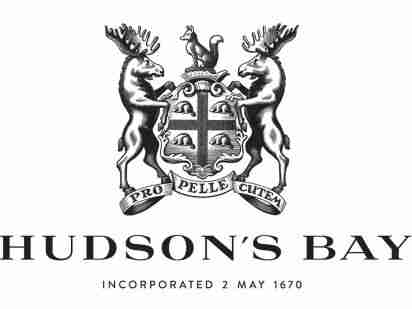 HBC acquired Saks Fifth Avenue back in 2013 and eventually, bought GaleriaKaufHof in Germany in 2015. While HBC also acquired an online e-commerce venture, Gilt Groupe in 2015, the deal was sealed after Rue La La acquired it in 2018.
As of today, another subsidiary might follow in its footsteps, as sources claim that HBC might permanently seal the doors of Home Outfitters by the end of 2019.
Hudson's Bay, however, is a multidepartment store that has around 90 stores spread throughout different locations of Canada. Hudson's Bay might have gotten its first break via the trading posts in the 19th century, but today, the enterprise has evolved into a retail business store that operates offline and online.
Terms and Conditions:
The Hudson's Bay offers a few terms and conditions that might come in handy to potential leads and customers while shopping. As there is a complete list detailing out the terms and conditions related to a customer's privacy, security and regulation of data on the website, one should know what exactly they're walking into when consenting towards a purchase.
Customers can refer to the following postal or e-mail address for details on its privacy and legal matters.
Privacy Office
Hudson's Bay Legal
698 Lawrence Avenue West,
3rd Floor
Toronto, ON
M6A 3A5
privacy@hbc.com
In order to shop from Hudson Bay's official website, each customer has to be at least 18 years old. In addition, the website has displayed its inventory with market-competitive prices and slashed discounts for its customers to see.
The website has also released a disclosure agreement, which states that the prices of inventory may vary on its e-store and its brick-and-mortar stores. However, when an item goes 'out of stock', it gets labeled with the same phrase for around 7 days before the developers take it off the website. Because Hudson's Bay operates only within Canada, it doesn't ship merchandise to areas outside the native country.
Customer Care Service:
As HBC has been operating since the 17th century, it knows how to keep its customers satisfied. Hudson's Bay ensures to listen to its customers' concerns. Customers can reach out to HBC through a local service provider, contact them through their postal address, email them or get in touch with their representatives via social media channels.
Calling Customer Support:
The Hudson Bay's customer care representatives guard the phones on their desks from 7am – 2am ET, 7 days a week. While the website has enough FAQs enlisted with queries answered in its terms and conditions and legal privacy matters, the calling customer support service might come in handy for visitors who have unrelated or unlisted queries.
The calling customer support is highly active and might put you on hold till it redirects you to a representative who answers a customer's desired questions.
Since Hudson Bay issues out its personal credit card to loyal customers, the account of which might be applicable throughout HBC's subsidiaries, questions pertaining to such queries will be answered via a separate toll-free number.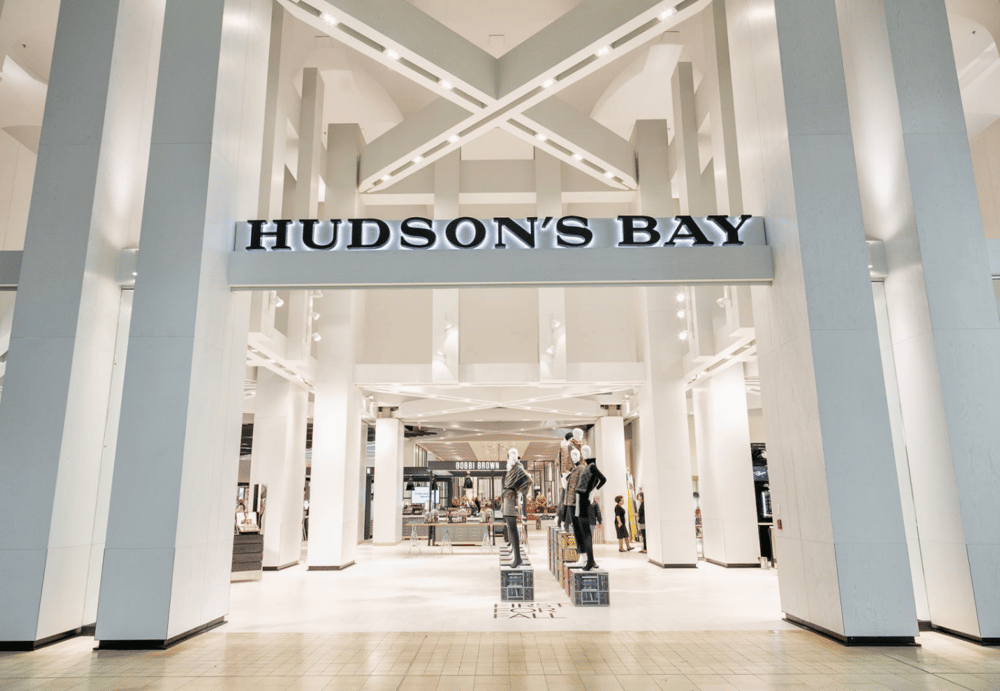 E-mail Assistance:
The Hudson Bay is quite discreet in its e-mail service procedure as it requires customers to fill up a form with their details until a customer care representative responds to their query with an answer. The form consists of four blocks, each pertaining to information that's necessary for the mere understanding of the query.
The form asks for the customer's name, e-mail address, subject or topic, and comments or queries; the form is user-friendly and warrants an immediate response once submitted. Orders can also be placed via the e-mail service procedure.
Tracking of Shipment/Order:
Usually, orders that are placed before 1:00pm ET are shipped out to their prospective addresses within the same day. However, Hudson Bay has a form – similar to that of its e-mail assistance – that requires customers to register on its website upon purchase. This login information might come in handy whenever a customer wishes to track their order accordingly.
It is, therefore, advisable to learn more about the Hudson Bay's Shipment Returns and Policy before a customer makes a purchase aimlessly. Merchandise can be returned within a span of 10 – 14 business days to the following address.
Attn: Scarborough Warehouse
100 Metropolitan Road
Scarborough, ON M1R 5A2
Social Media Channels:
Hudson Bay is no longer living in the 17th century. It has covered a variety of social media platforms in order to facilitate its customers in their shopping purposes. In this case, if a customer has a query pertaining to an order placed via the website, they can simply contact their customer care representatives via any of the following social media channels.
Facebook: Their customer care representatives are pretty active on Facebook and might warrant a minimum response rate, which is 10 – 15 minutes. Facebook Messenger doesn't have an automated chat feature.
Twitter: Hudson Bay's official account has around 152K followers on Twitter. It posts 2 – 3 posts daily (minimum), with internal linking to its website and Instagram portal as well.
Other channels include Instagram, Pinterest and YouTube. Hudson Bay shares media related to videos, such as guides and tutorials, and images pertaining to active buyer trends and client stories. These channels also keep on updating news and alerts regarding Hudson Bay's promotional gimmicks, making them rich sources of information for the customers.
Using the Store Locator on Hudson Bay's website, customers can find out the location of the store that is closest to them and easily accessible.