Huawei Technologies Co. Ltd. is a Chinese technology company. The company provides consumer electronics, smartphones, and telecommunications equipment. Founded in 1987, the owner Ren Zhengfei's initial focus was on making phone switches.
As years passed, the products evolved and the list came to include everything from mobile phones to telecom carrier networks, business equipment and software.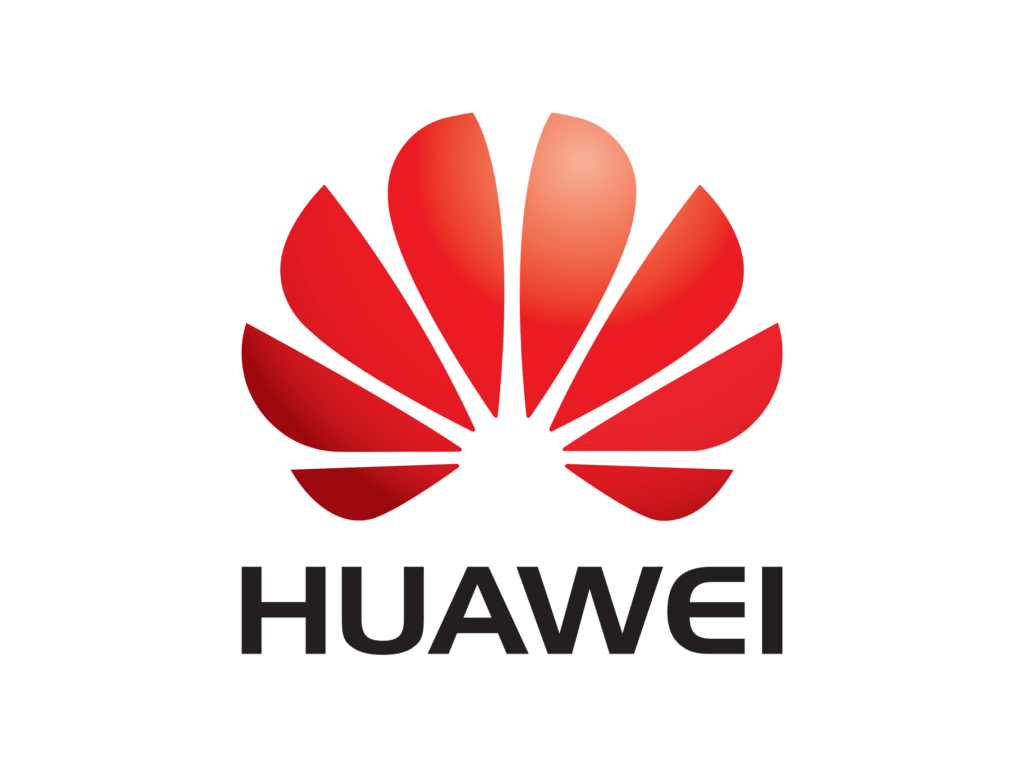 In 2008 Huawei expanded to Canada, opening an office in Markham, Ontario, just outside Toronto. Currently, Huawei Canada employs over 450 people. In addition to its Markham office, Huawei has offices in Montreal and Edmonton. It also operates a research and development (R&D) centre in Ottawa.
Perhaps the company's biggest accomplishment was in 2018 when it overtook Apple and became the 2nd largest smartphone manufacturer in the world. Huawei's tagline is "Making it Possible" and the brand has stood by this by providing its customers with one great innovation after the other. You can read about all the other inventions and accomplishments in detail on its About Us page.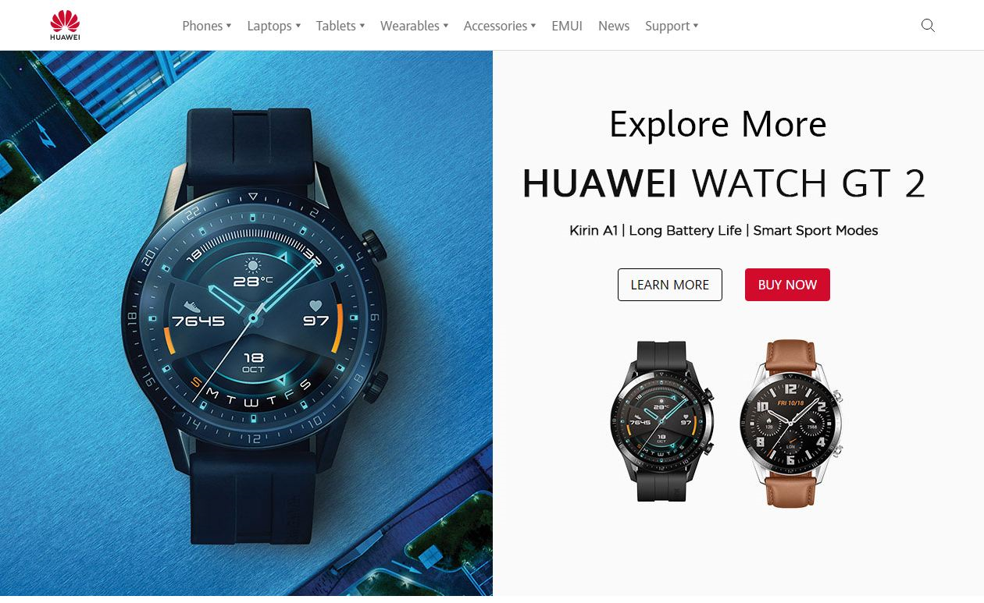 Huawei is number 3 on the list of "Top 10 Mobile Brands" in the world. This shows that the company has come quite far from developing phone switches.
Huawei's Customer Support Services
Huawei offers one of the best customer support services platforms. It has different websites for consumers, professionals, enterprises, and carriers.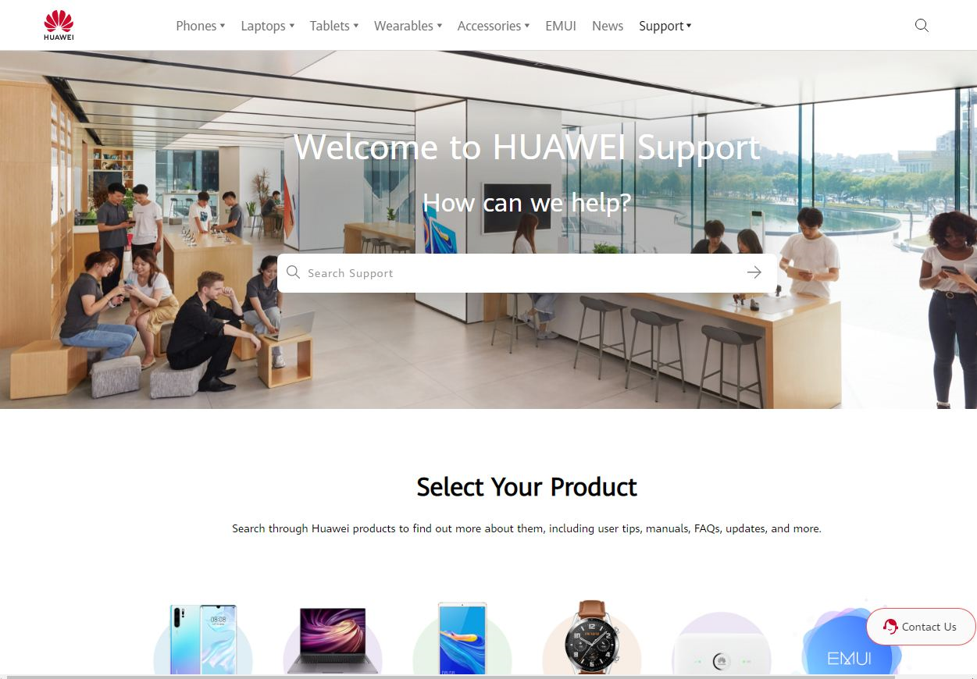 Navigating the support section is pretty easy because the website lists everything on the page. From inquiring about your product to knowing about repairs and warranty and finding service centers and mail-in service, you can find everything on Huawei's website. Let's have a look at the customer care services Huawei provides on its website in detail.
Find Huawei – Store Locator
While Huawei doesn't list its official stores on its website, it does offer locations of its service centers. You can easily find a service center in your area by choosing the province and city name.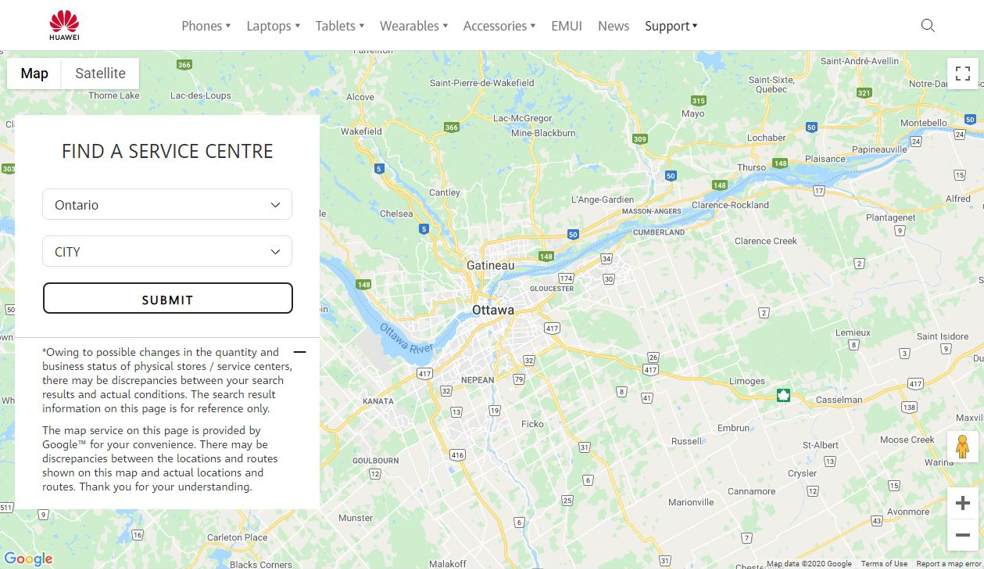 Call Support
Huawei offers pretty great options for contacting the company. The Contact Us section gives you exact details of how, when and where you can talk to a customer service representative.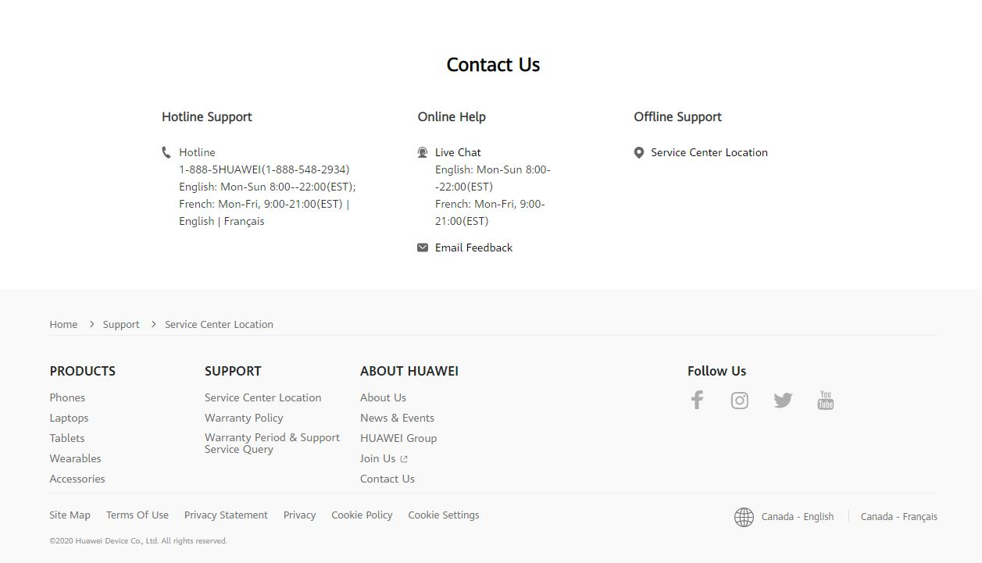 Hotline
1-888-5HUAWEI (1-888-548-2934)
English: Monday to Sunday, 8:00 – 22:00 (EST)
French: Monday to Friday, 9:00 – 21:00 (EST)
E-mail Service
A separate email form is available, which can be accessed through the contact page. This form allows customers to ask queries in detail, which are not shared with third parties.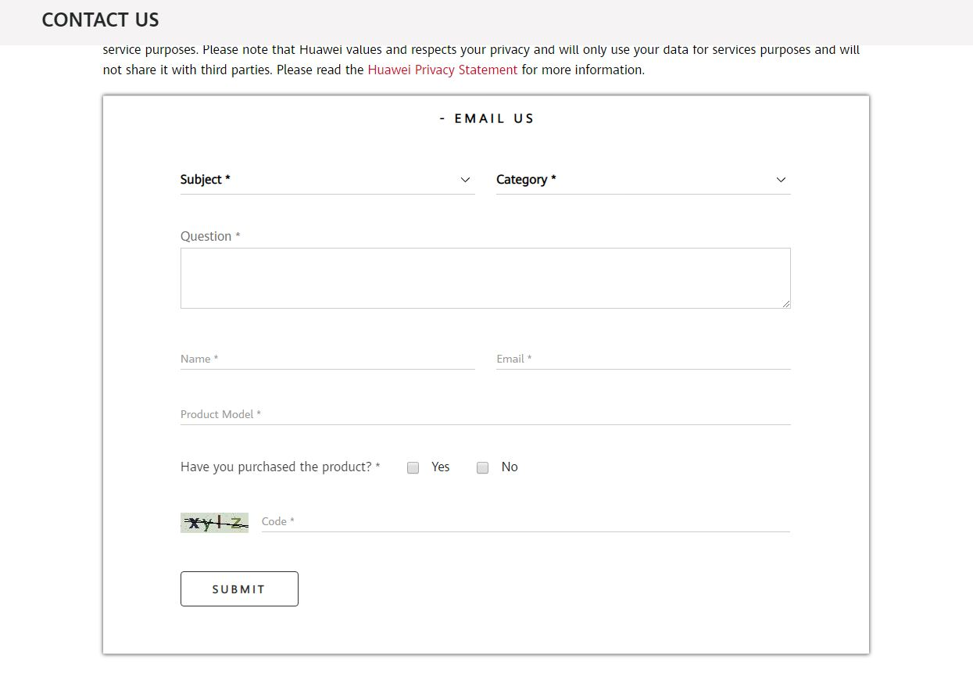 Live Chat
The Live Chat option can also be accessed through the contact page. The timings are as mentioned below:
Live Chat Hours
English: Monday to Sunday, 8:00 – 22:00 (EST)
French: Monday to Friday, 9:00 – 21:00 (EST)
Social Media
Huawei can be found on numerous social media platforms. From the latest news about acquisitions to product launches, customers can learn about everything about Huawei through its social media pages. The brand has a presence on Facebook, YouTube, Instagram, and Twitter. The highest number of likes and follows are on Facebook — 58,147,394 likes and 58,147,976 followers.
Help and FAQs
The FAQs can be found on the support page. Huawei has divided its products into categories, which offers customers and visitors the ease to click a certain category such as mobile phones, laptops, tablets, wearables, etc. and then find the answer to the question they are looking for.

For example, if you own a Huawei phone, you can visit the FAQ section, select a phone based on the version you have and then choose a sub-category to look for answers to your questions.
The sub-categories include:
Accessories
Backup and Restoration
Appearance and Screen
Battery and Charging
Apps and Notifications
Calendar
Camera
Clock
Contacts
Camera and Sensor
Dialling
Email
Device Connection
Gestures and Operation
Gallery
Answers to general questions have already been given. If you have a specific question regarding your product, you can email them too.
Huawei Corporate
Huawei Corporate offers news about the brand's latest products and press releases. To know about Huawei'sparticipation in events and to keep up with the latest innovations, visit Huawei corporate.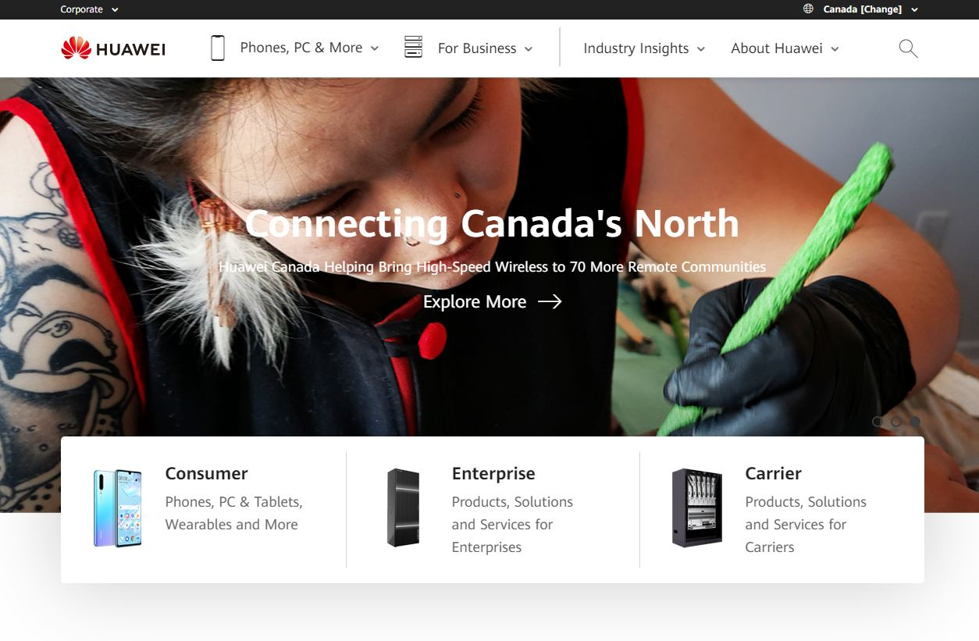 Huawei Enterprise
Huawei Enterprise provides integrated solutions. On this website, you can find enterprise networking services and software such as Cloud Data Center, WLAN, Routers, Switches, Cloud Engine Data Center Switches and more.
Huawei Carriers
Huawei Carriers offers connectivity and IT solutions, which include Wireless Network, Fixed Network, Cloud Core Network, Service and Software, IT Infrastructure, Network Energy, and ADN Solution.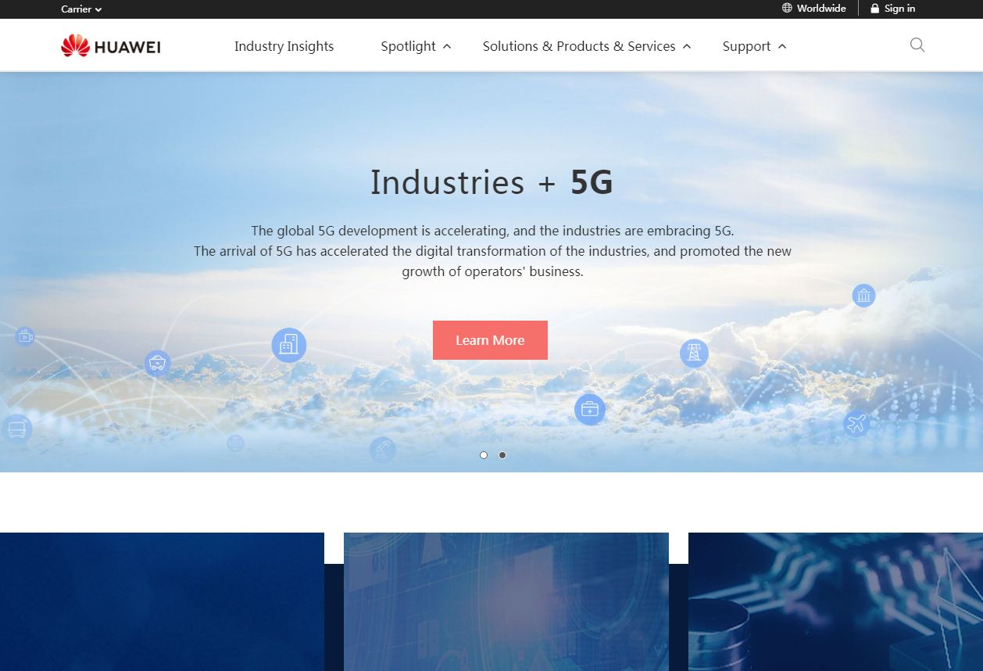 Currently, Huawei's focus is on providing 5G solutions so that businesses can do their work more efficiently. If you want to stay up-to-date with Huawei news or are looking for an IT solution, visit this page.
Stay In Touch with Huawei
Huawei is a powerful Chinese brand that has thought of everything in terms of products and services. It provides top, high-quality solutions for customers, businesses, conglomerates, and enterprises. This gives true meaning to the statement that "every customer is different". Despite being one of the leading brands, it manages to fulfill everyone's wishes and offers them what they desire in the palm of their hand.
If you want to learn more about Huawei, you can contact them through the above-mentioned ways or keep up-to-date with their latest news and products by visiting its website.