HTC Corporation is a Taiwanese manufacturer of many popular consumer electronics products. This company began in 1997 in New Taipei City by focusing on designing and manufacturing notebook computers. Interestingly, HTC was the first company in the world to develop handheld devices using touch and wireless technology. HTC soon began designing some of the most unique and innovative smartphones in the business.
Although they started using Microsoft technology, nowadays HTC uses the Android system within the Open Handset Alliance. In order to increase brand awareness, HTC has been a huge sponsor of various sports events, such as the UEFA Champions League and even the Super Smash Bros. Meleetournament of 2015. HTC is also getting more involved in the still nascent virtual reality market.
HTC Canada customers support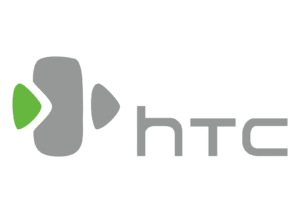 Canadians have many ways to get in contact with HTC's customer care division. The most useful phone number to begin your quest is (866) 449-8358. This toll-free number is for HTC's official English-speaking Canadian customer care office. They are open every day from 9:00AM-10:00PM.
If you need some more information on HTC, we've got you covered. Just take a look at the following official links on HTC. These websites have a boatload of information bound to help you with any issue you might have with this company.
As mentioned above, HTC's main headquarters is in Taipei, which makes it a bit inconvenient for residents of North America to get in contact with. For Canadians who want to send HTC's headquarters a handwritten letter, the best option is probably to take down this address:
HTC North American HQ
13920 SE Eastgate Way
Suite 400
Bellevue, WA 98005
You can call this central North American office at (425) 679-5318. Also, you can fax this HTC headquarters by using the number (425) 861-1715.
HTC is very active on various social media platforms. If you want to add HTC to your friend list, then check out this HTC Canada Facebook page. HTC Canada can be found on Twitter via this URL. Lastly, for those who like using Google+, here is HTC's webpage.