Hotels.com is one of the most popular websites for booking hotel accommodations in the world. They have listings all over the place with a particularly heavy influence in North America and Europe.
The company puts customers and service providers in touch with each other for a fee. You can be a customer or become a partner, as long as you meet certain criteria.
Because of this, the company is not only capable of offering good deals in peak seasons or sold-out periods, but it can also offer homeowners or small business owners the exposure that they need to grow their business through more bookings.
Contact Hotels.com via Phone or Mail
There's one phone number listed on the official website which you can use to book a room. You might also be able to get some general information regarding the accommodations at your chosen location or about how Hotels.com works in general.
Information regarding discounts should also be available once you're redirected to the appropriate department.
800-224-6835
If you want to contact the head office, you can do it the old-fashioned way by sending a letter. Use the following address.
10440 North Central Expressway, Suite 400,
Dallas, Texas 75231
Help Page or Customer Service Portal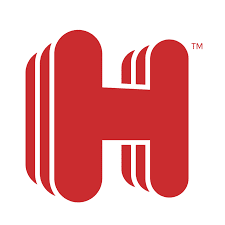 Usually, customer service for Hotels.com is online only. Once you access their Help Page you'll notice a small 3-choice topics list.
Rewards
Hotel booking
Package & flight booking
The fourth option is for registered users only and it will lead you to your account's settings page.
There is also a list of popular topics listed in the middle of the Help Page. This is not the regular FAQ section that you find on other sites. You can however get some quick answers to the most commonly asked questions, such as canceling a booking, getting a refund, rewards, and discounts, etc.
There's also a search box that you can use to type a question or a couple of relevant keywords to access other topics not listed in the Popular Topics section.
How to Get Information and Discounts Without Searching the Website
The easiest thing to do is to sign up for the newsletter at Hotels.com. If you access the Subscription Page from the link at the bottom of the home page, you'll be prompted to fill out a short form. The form will only ask for your name and email address so it's nothing too personal.
Once you are registered, you'll start receiving news in your inbox. Make sure to check your spam folder from time to time. Newsletters often contain coupons and information on special deals on Hotels.com that you otherwise wouldn't be privy to.
Hotels.com App
If you're always on your smartphone then using the Hotels.com app is a better choice than browsing the official website. The app is free and available on all operating systems, and it allows you to navigate the listings faster. There are also special deals that are only available to app users. These are called secret prices.
There are three ways to get your hands on the app.
SMS: If you input your number in the available blank field and hit submit, you'll soon receive a link via SMS on your phone. You can use that link to download and install the app.
QR code: If your phone supports it, scan the QR code in the middle to download.
Direct download: You can download the app from the official website by using two direct links. They are for the Apple store and Google Play.
What About Listing a Property?
For this you have to access the List Your Property Page from the top toolbar on the Hotels.com homepage. Before you can list you'll have to sign in or register an account.
The registration form can be found here. The form asks for minimal personal information like name, email address, country, and phone number. You should also be specific about how many properties you want to list.
It usually takes about two hours between sending the form, filling out the property-related information, and receiving an offer. Then you will receive the online contract, and you'll be asked for a payment and 20 high-resolution photos that Hotels.com can use.
You should also mention your desired rates and when you are available. Hotels.com takes care of arranging your page. Before it goes live you will also receive another call, consider it a final check, so that both parties are in complete agreement over the offer, photos used, and information shared with potential clients.

Hotels.com on Social Media
Besides their official website or online forms, the next best thing to contact Hotels.com is via its Facebook page.
The replies typically come in less than one hour as long as the information you've requested is not hard to track down. You can ask about bookings, billing, general information, and anything else that doesn't relate to location-specific information, such as how the rooms look or what's on the hotel's menu.
Now, depending on where you're logging in from, you may be redirected to a region-specific Facebook profile for Hotels.com. You want to make sure that you use the Switch Region function from the '…' button under the profile cover image.
Final Word
Booking a room for a night or a couple of days on Hotels.com is very simple in general. The online form is basic and the hotel locator function works rather smoothly thanks to the fast-loading website.
Getting additional information on how the company operates takes a bit more time since there's not a real customer service center that you can contact. Nonetheless, if you experience problems with your bill, accommodations, and anything like that, it should be easily solved by contacting the property owner directly.
Complaints and suggestions can be left on Hotels.com or on their official Facebook page, but if it's anything serious it might take too long to fix. Keep in mind the company acts as an intermediary between you and another company which actually provides the accommodations.