HomeSense is a chain of discount home furnishing stores based in Canada. Established in 2001, it has more than 100 stores spread across Canada. It claims to offer products from the best home furnishing brands at 20% to 60% below the regular price charged by retailers.
When it comes to customer care, the company offers some out-of-the-box solutions. Here's a look at the customer care at HomeSense.
Customer Service Contact
There are two ways in which you can contact HomeSens's customer service team. You can either fill the contact us form on the Contact Us link or directly call its customer service. You may also contact the customer service team via email.
Regardless of the channel you choose, you may be asked for your identity information such as your name, phone number, and address. Based on your query or complaint, you may be required to share additional information so that the customer service assists you well.
Phone Number: 1-800-646-9466

Working Hours: Monday to Friday 9 am to 5 pm (EST)
#MyHomeSense
We buy home furnishing items to improve the aesthetic value of our homes. When something clicks, we want to associate it with our personalities and engage with it. Once you've got a masterpiece that fits perfectly with your home interior, why not share that with the rest of the world? Things that deserve to be displayed shouldn't be left unrecognized.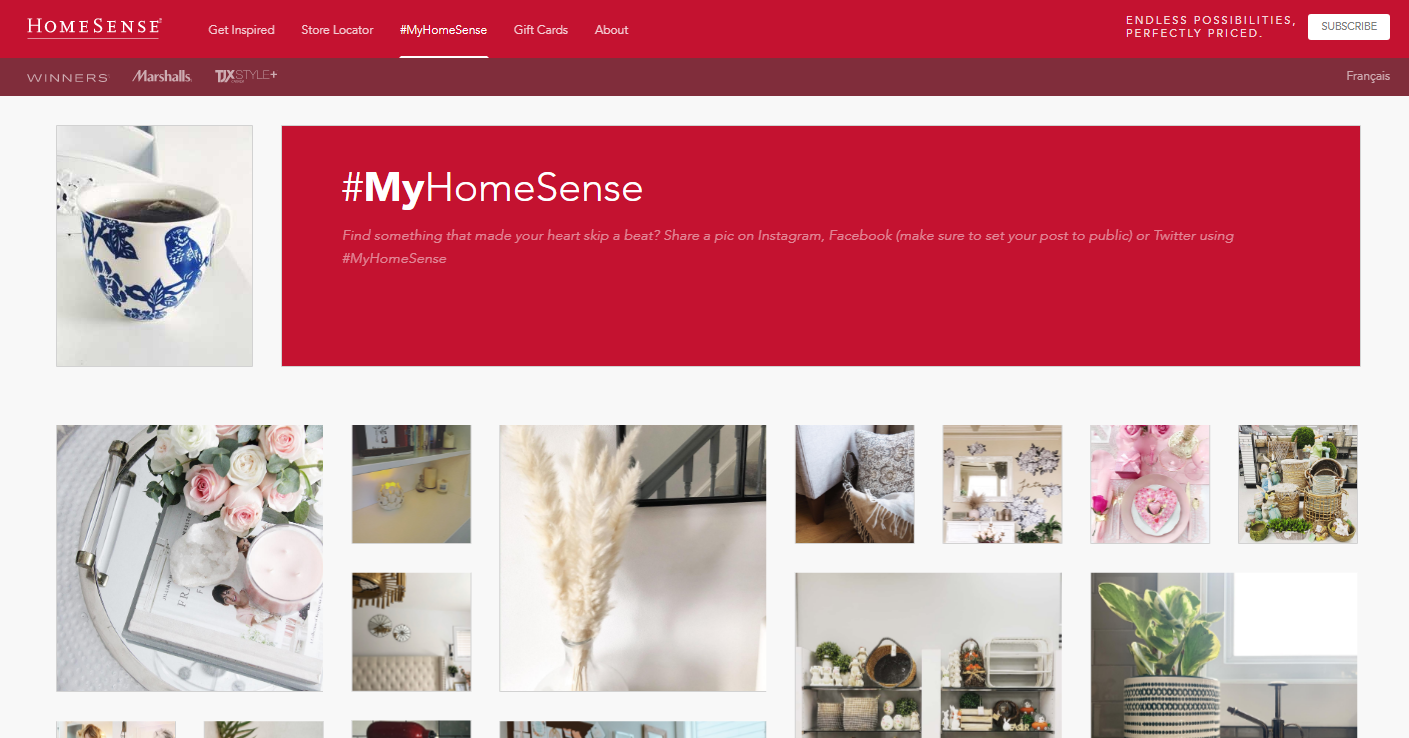 HomeSense encourages you to use the #MyHomeSense hashtag to share images of how well HomeSense products adapt to your homes on Facebook, Twitter, and Instagram. This way, the brand will actually define you. The best images are posted on the HomeSense website.
Frequently Asked Questions (FAQs)
HomeSense's website does have a FAQ section that critically addresses common confusion on the customers' part. To make it convenient for you to find relevant questions, it first depicts a table of content for questions, then lists down the answers for each question.
You'll be impressed by the diversity of questions in this section. For instance, you should be able to clarify confusions related to the loyalty program, gift cards, store location, and more.

Subscription for Newsletters
While using pop-up subscription forms proves valuable at times, it can also annoy customers when they aren't interested in receiving emails. On the other hand, many customers want to learn more and need the brand to send product-related or other company information and news via email. However, they find it difficult to subscribe as they can't easily locate the form on the website.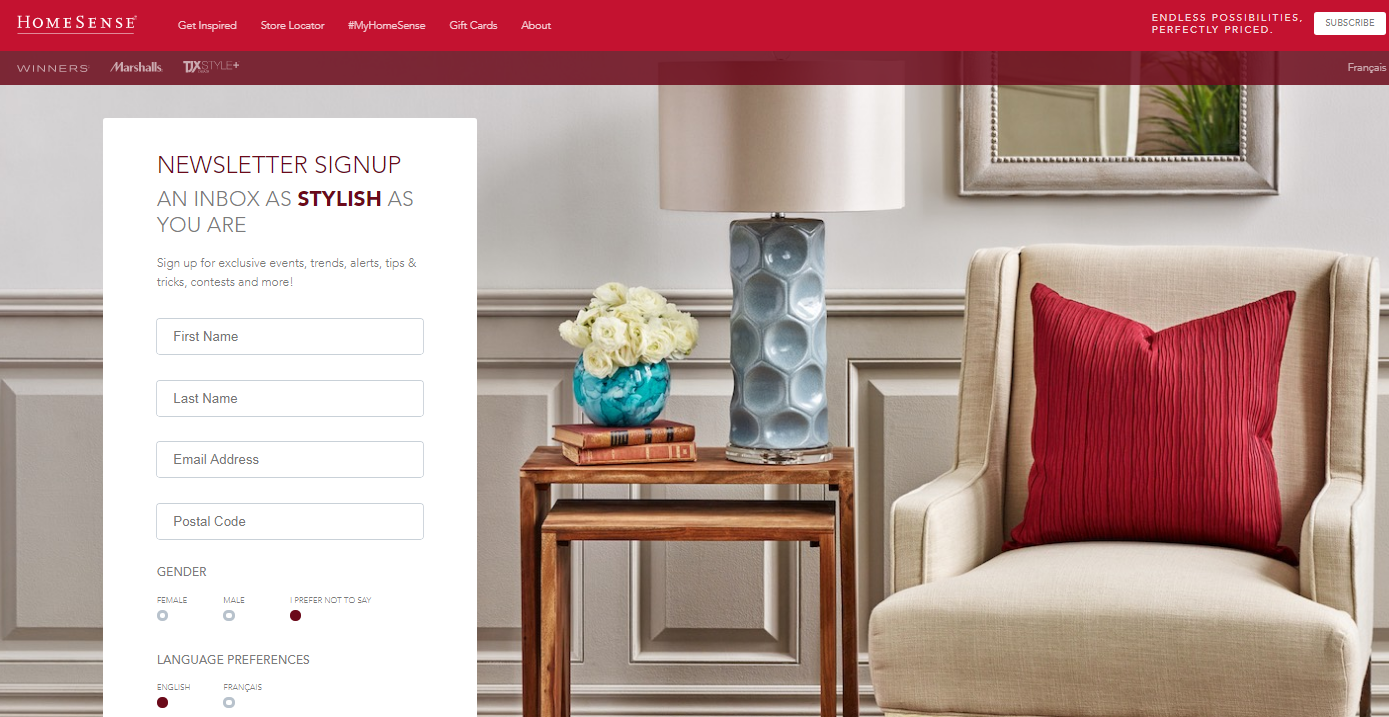 HomeSense adopted a sensible approach by not using pop-up forms, yet making it extremely easy to find the subscription option. It has its subscription button on the top right of the homepage, and it doesn't require the customer to scroll down to the end or find the subscription form elsewhere.
As soon as you press the "subscribe" button, you have the subscription form in front of you in two language preferences: English and French. After submitting the form, you'll receive emails sharing information about exclusive events, alerts, contests, trends, tips and tricks, and more in your chosen language.
Besides you can also opt to receive information about products, services, jobs, promotions, and events via text messages and other communication channels.
If for some reason, you wish to opt-out of receiving emails from HomeSense, you can always unsubscribe. One way to do this is to visit HomeSense's homepage and click on the same "subscribe" button. You will be directed to the subscription form, below which you'll find the "unsubscribe" link. Enter your email address in the field and submit. Another way is to simply open a received email and click on the unsubscribe link at the bottom.
To opt-out of receiving text messages, you will have to follow the instruction given on text messages.
Connect on Social Media
HomeSense offers you a tremendous opportunity to engage with its content on various third-party social media websites, applications, and plug-ins.
When you do that though, you automatically allow the brand to access your personal information from those platforms so that it can share the most relevant and valuable content with you. You need not worry about that because that's exactly what every other brand does. In fact, it's an amazing way to enjoy a personalized experience with the brand.
You can find HomeSense on Social Media by following these links:
Feedback Process
In this highly competitive customer-centric world, you want to be in a position to be able to share feedback to brands you use. Sharing honest feedback not only gives you a sense of satisfaction but also encourages the brand to improve its service or keep up the great work.
Hence, the best companies will always provide you with an opportunity to let others know what you think about the brand. HomeSense allows you to share your views about the brand by contacting the customer service team or directly approaching the management in person.
Store Locator
Locating a store can be one of the most daunting tasks, especially if you're new to a location and have no social network there. With HomeSense, it's remarkably easy to locate a store. You can easily find its online store locator on its website. Just click on the "Store Locator" tab and find the stores near you with respective addresses, contact information, and working hours.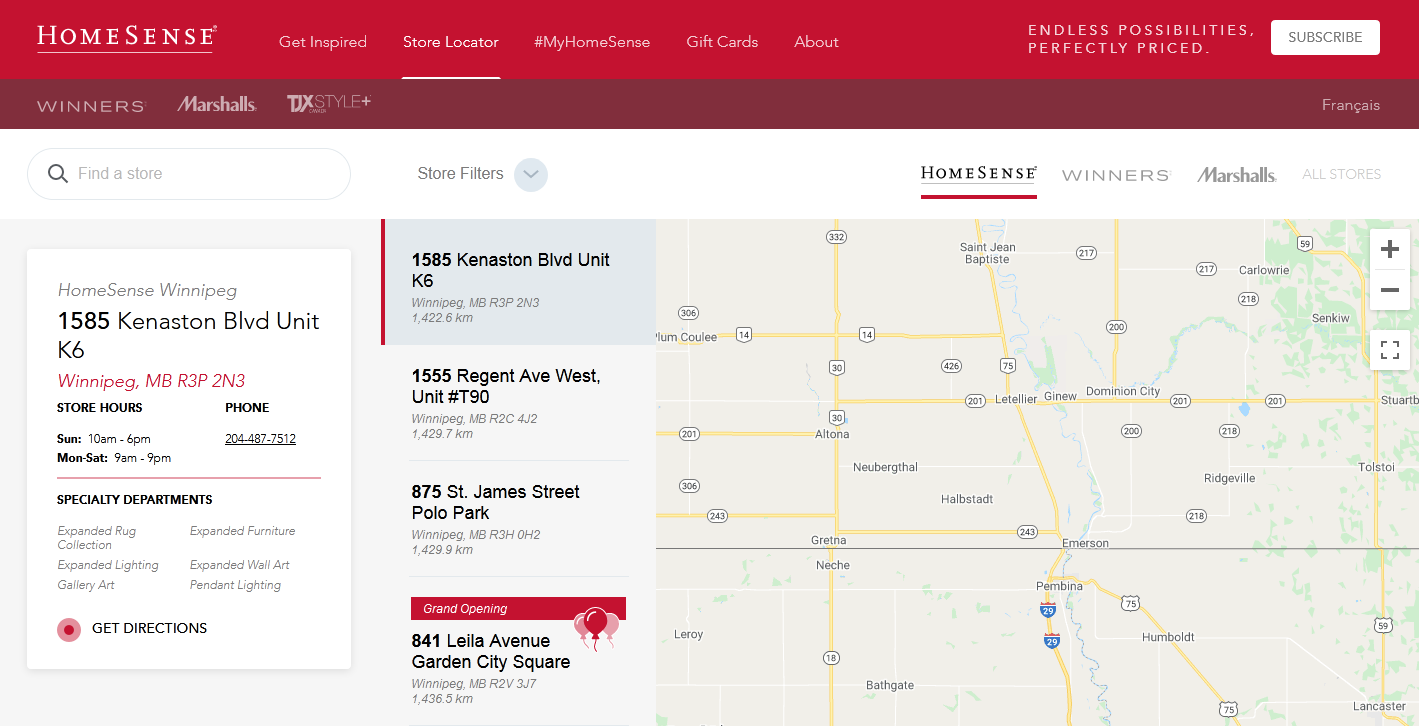 Closing Thoughts
To sum up, HomeSense is one of the most reliable home furnishing brands out there. Given its proactive customer service, you won't get a chance to complain or object to how they serve you. On top of that, you'll find yourself enjoying the HomeSense experience by sharing the images of your purchased items on social media with the hashtag "MyHomeSense."