Home Hardware Stores Limited is Canada's largest dealer-owned retailer for hardware, building materials, lumber, home improvement, and furniture. Having nearly 1100 stores country-wide under the Home Hardware umbrella, Home Hardware Building Centre, Home Furniture and Home Building Centre have retail sales of over $6 billion every year.
It was established back in 1964 in St. Jacob's, Ontario. It's still 100% Canadian owned and operated, giving Dealer-Owners access to around 100,000 high-quality, branded and private label products, world class distribution system, and extensive training and marketing programs, through the Home Hardware network. It is recognized for its top notch and innovative business practices, as well as sustained growth and was awarded as one of Canada's Best Managed Companies in the year 2018.
However, Home Hardware Canada is not only known for its exceptional business growth and premium products and services, they also take pride in providing the best customer experience and ranked first for the best in-store shopping experience under the retail hardware category in 2018. Over 20,000 Ontario residents participated in this survey and were asked to rate stores on different elements such as product variety, pricing, store layout, customer service, and personalization options.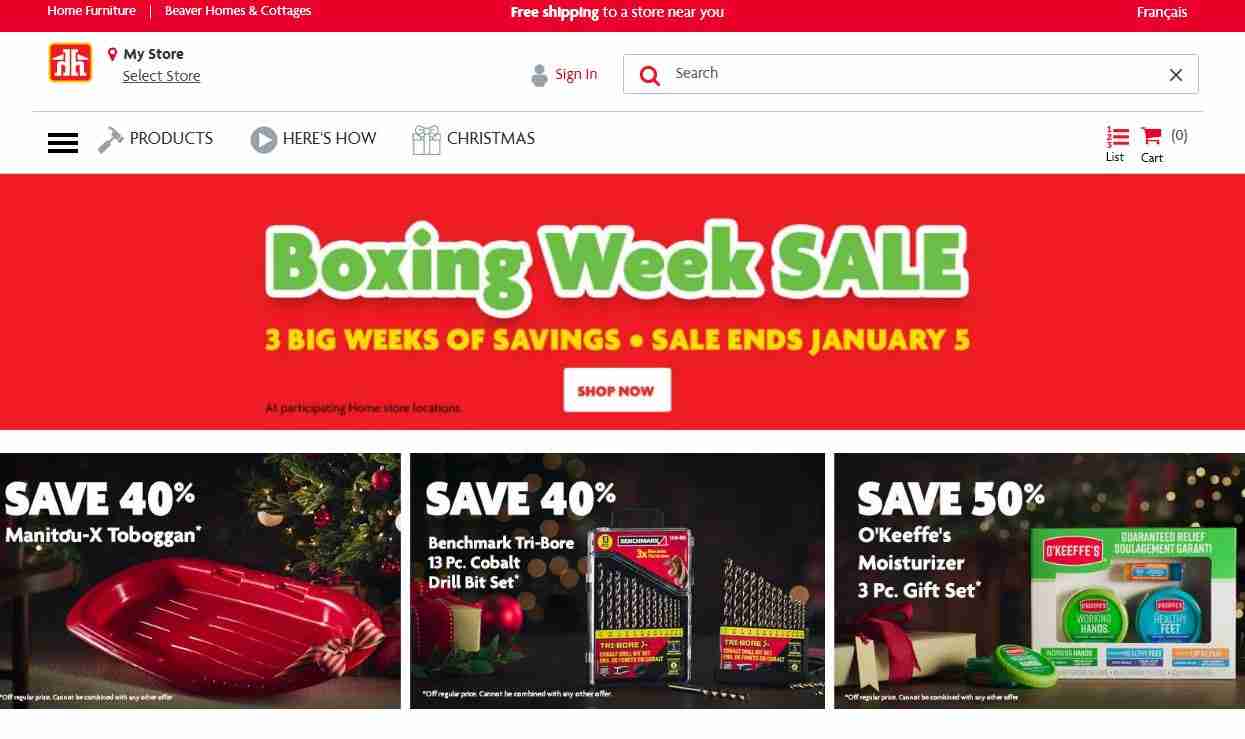 The Home Hardware brand, therefore, stands for exceptional customer service, quality products and expert advice. It's professional and pro9mpt customer care and support services have made it one of the most admired brands across all corners of Canada.
So, without further ado, let's take an in-depth look at what customer care services it has to offer to its valuable customers.
Home Hardware Customer Support Services
Home Hardware pays a lot of attention to their customer services and there's a vast range of care and support tools and services you can find on their website. We will discuss each one of them below.
Home Hardware Store Locator
If you have any trouble finding Home Hardware stores anywhere in Canada, you just have to log in to their website and go to their easy to use 'Find a Store' feature.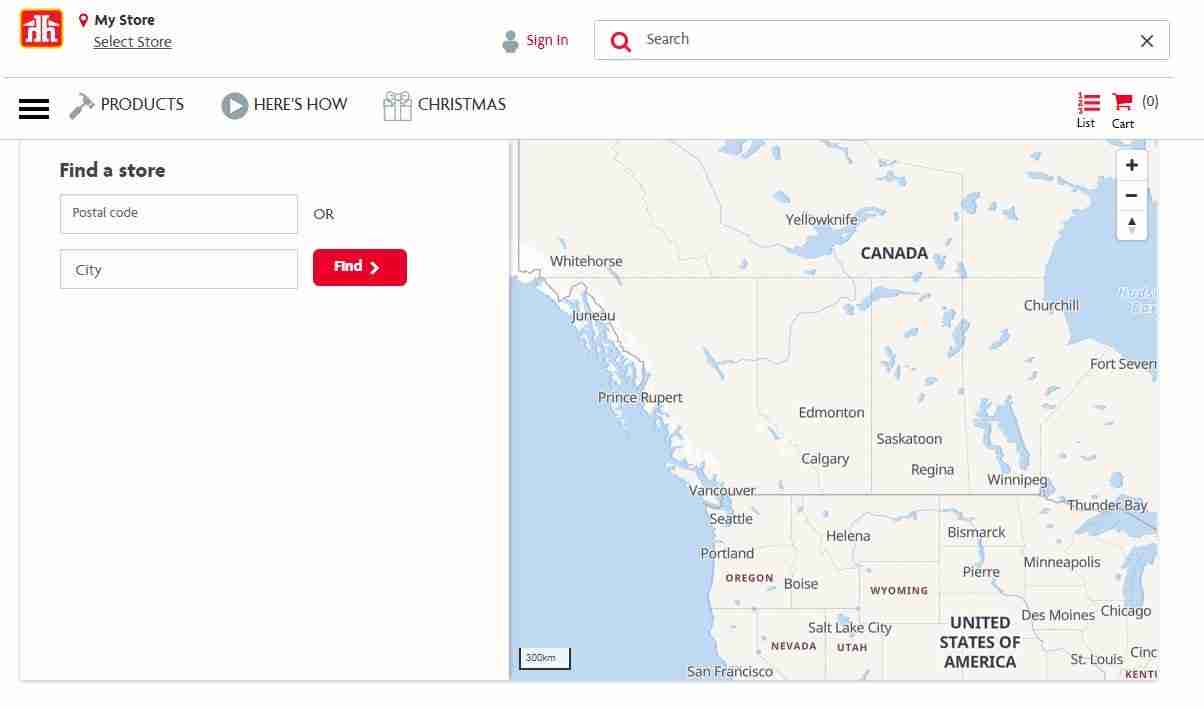 This will help you locate all the nearby Home Hardware stores near your area. You simply have to enter your area's ZIP code or your city's name and wait for this handy tool to highlight all the nearest Home Hardware stores.
Frequently Asked Questions
Home Hardware's website offers an extensive knowledge base in the form of Frequently Asked Questions listed on their Help and Support category. You can find prompt answers to all of your queries and questions as a customer.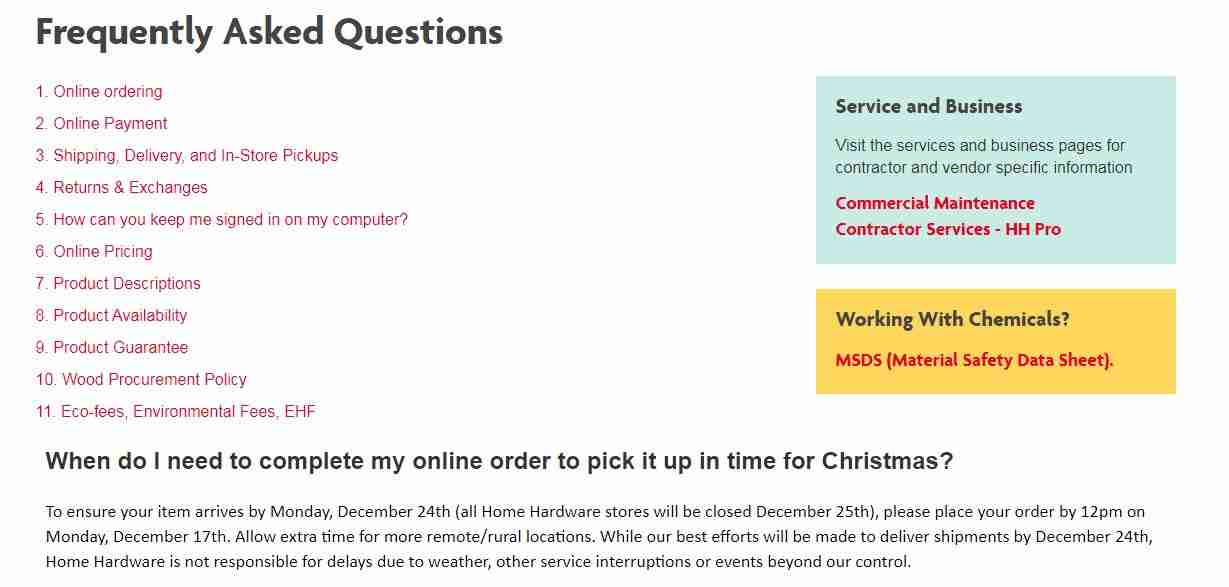 They also keep updating their FAQs section and have divided the questions into specific sub categories so your search becomes even easier These categories include:
Online ordering
Online payment
Shopping, delivery and in-store pick-ups
Returns and exchanges
Online pricing
Product descriptions
Product availability
Product guarantee
Wood procurement policy
Eco-friendly initiatives
Product Recalls and Notifications
Home Hardware takes pride in supplying only the best quality products for your homes at its outlets and online store. Keeping in line with this commitment, they also notify their customers timely if they discover any flaw or defect in any of their products that have already gone out in the market.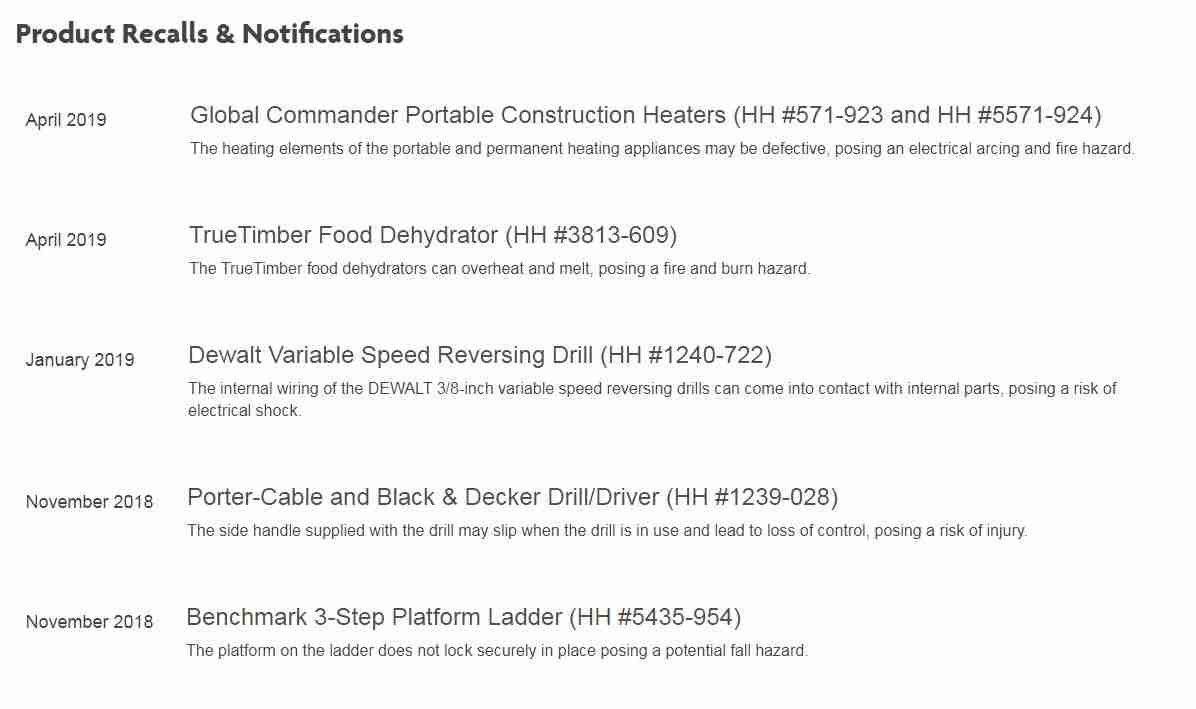 They announce voluntary product recalls on the Product Recalls and Notifications page explaining the issue with the product, any safety hazards involved and what customers should if they've bought the product.
Essential Accessibility
Home Hardware has also collaborated with the Essential Accessibility assistive technology app to empower their customers with disabilities. If you have trouble moving a mouse, typing on a keyboard or reading a screen, you can download the free app and shop at Home Hardware with ease.
Here's How Hub
To make it easy for you to understand the best use of their home improvement products and materials and to impart valuable knowledge regarding various aspects of your house, Home Hardware has created a Here's How Hub on their website. It contains useful videos and articles to get some great tips, tricks, and hacks for use around your house.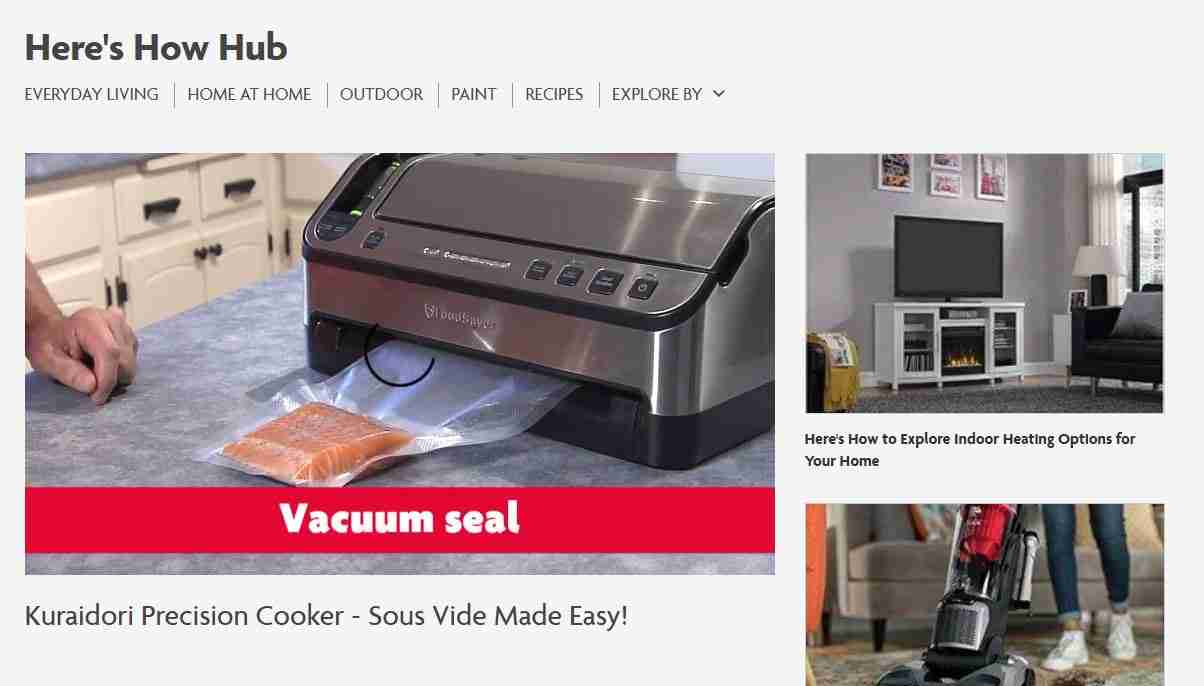 Social Media
Home Hardware Canada has an active social media presence as they know it's the best way to interact with their customers. The social media representatives are active in responding to comments and sharing through live videos.
You can follow Home Hardware on Facebook and interact with them through shares, comments, likes, pictures and videos.
You can follow Home Hardware on Twitter to get expert advice, promotional offers and news related to Canada's largest home improvement retailer.
Home Hardware has an active and engaging account on Pinterest where they regularly pin posts up. They get about 2.6 million monthly views from followers all over Canada.
You can subscribe to Home Hardware' YouTube channel and become part of their YouTube community. There a variety of playlists available on their channel and you can enjoy watching a number of useful videos.
Follow Home Hardware Instagram feed and stories to interact with them and know all about their latest happenings. They have an Instagram following of over 17k.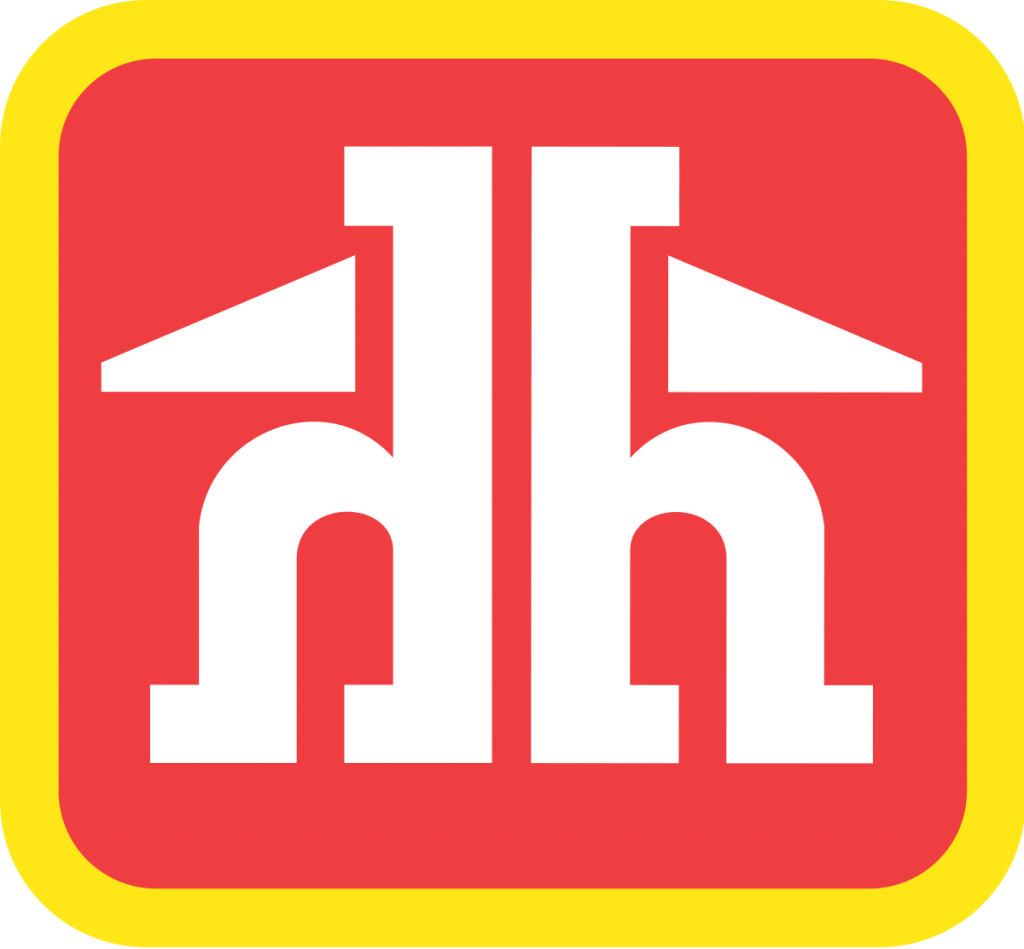 Contact Home Hardware
Home Hardware gives you the chance to send in your product related queries, order inquiries and any other questions straight to their customer support representatives. You simply have to fill out a form on their website, in which you will type in your reason, name, email address, and phone number. It will hardly take two minutes of your time and after you submit it, Home Hardware will get back to you as swiftly as possible.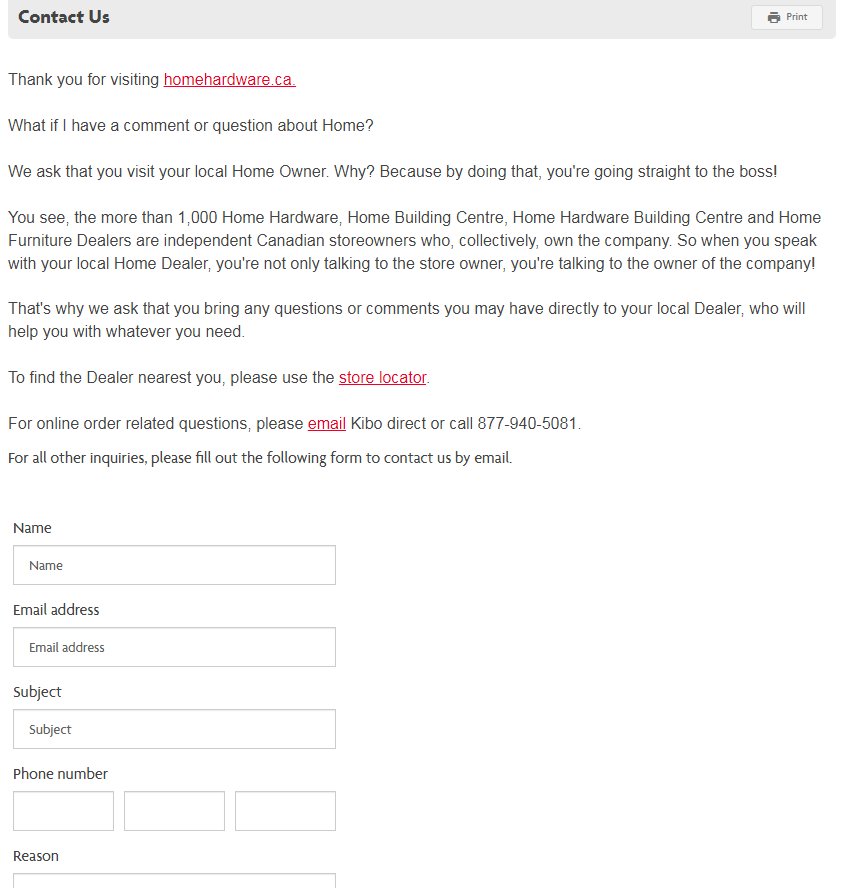 Furthermore, they have provided the options for call and email support to their customers as well.
To Sum Up
Home Hardware Canada is a huge name in Canada's home improvement industry. With their highly skilled customer care and support representatives and easy to use tools and features, they are dedicated to providing exceptional customer support to their customers living in all parts of Canada.