Hayu is a video streaming service that was launched in 2016 by NBCUniversal. The service is available on subscriptions in the UK, Ireland, Australia, Norway, Finland, Canada, and a few other countries.
Hayu is on-demand reality television through which users can watch shows and movies as soon as they are released. There is a lot of content that is released on Hayu on the same day as its official premiere.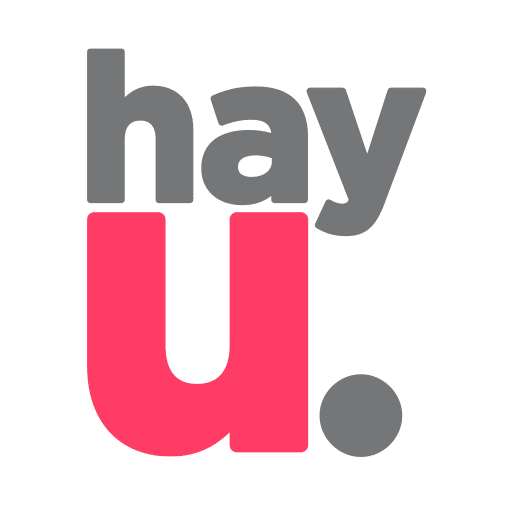 Hayu services are available on a number of platforms. It helps in bringing content to the users legally and in high-quality. The service is available on web and on mobile. The application can be downloaded for iOS and Android users. It is also available directly on your TV platform. There are also other platforms where it is available such as Apple TV, Amazon Fire TV, Android TV, etc. Hayu is still expanding its services to more countries and to more diverse platforms.
Hayu Canada is available on eight platforms, making it highly accessible and feasible for Canadian users. The service has a wide range of content when it comes to movies and TV shows. It is affordable and easy to use.
The best part about Hayu is its customer care services and support team, which is there to ensure that every user in Canada gets what they are looking for.
Customer Care Services
Hayu ensures that every user's experience is smooth and worry-free. Hence, it has designed a website that is highly interactive and easy to navigate. As soon as you open their web page or application, you will find a list of new shows and recently added content. Users can find what they are looking for on the front page.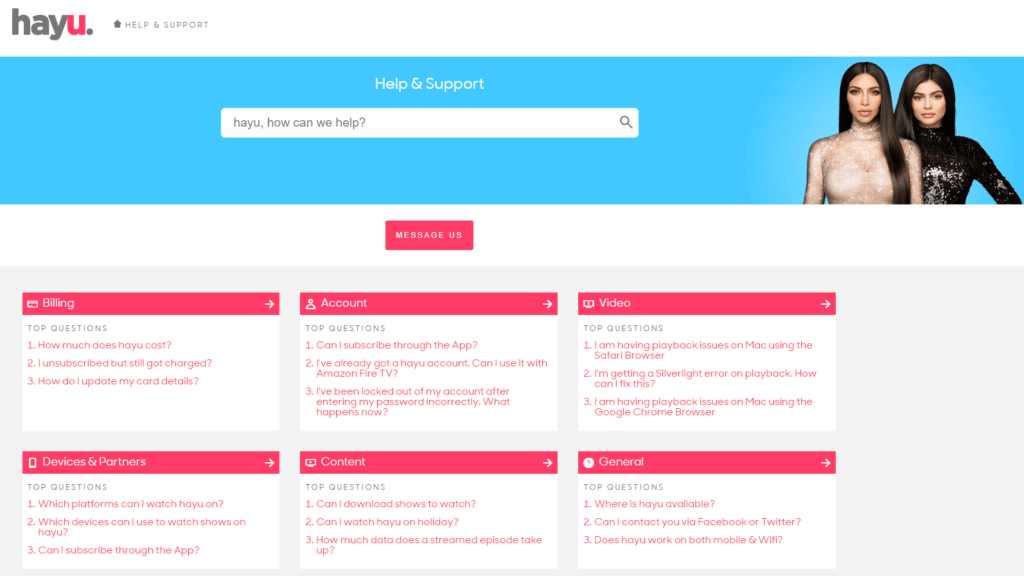 For other issues, there is a help and support tab, where you can find all the relevant information and help.
Billing Support
Hayu gives its users a very smooth and easy billing method. It has a separate page for all the information on billing available on their help and support page. There are no contracts or ugly break-up options as Hayu is highly flexible. Users can unsubscribe any time they want. For Canadian users, the service costs only $5.99 per month. The billing support section of Hayu looks something like this. It has a number of frequently asked questions and their answers.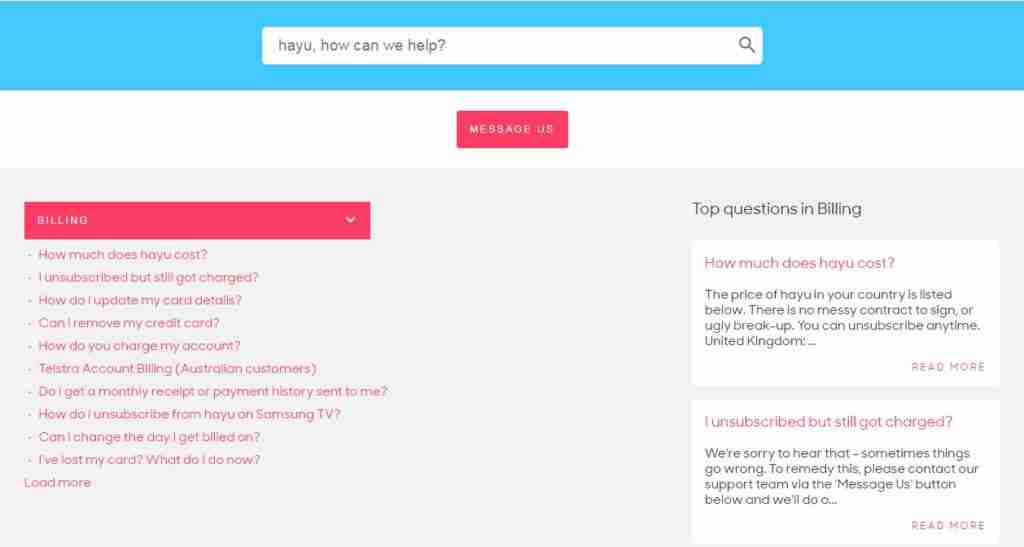 Account Support
This account support section includes a number of sections related to managing your account, upgrading it, signing up, changing password, etc. All the top questions mentioned have detailed yet straight forward answers. In addition, there is a 'message us' section after every question, so customers can ask anything they want to that is already not covered.
Video Support
The video support section includes all top questions about video troubleshooting. Since Hayu is all about video streaming, it makes sure that users get a smooth experience.
Devices and Partners Support
The devices and partners support section is all about any troubles you face with Hayu platforms. Hayu ensures they solve all issues related to the devices you are using. This section contains enough information about how you can subscribe, pair, and use Hayu on all your available devices.
Content Support
The content support section answers questions related to the content. In this section, you will find questions and answers related to premiered content, content available in Canada, favorites, and watch lists. You can manage your Hayu account using these straight forward tips and tricks.
General Support
The general support section covers all that users may need to know about how to contact Hayu representatives, how Hayu works on browsers, and what their policies are. For its customers' ease, Hayu has taken the initiative to cover all the top queries with straight forward answers. However, if you are still facing some problem or have concerns, you can always contact their customer support representatives through direct contact options.
Message hayu
Hayu also connects with the users through direct communication. If all else fails and you don't find the answer you were looking for on the support page, you can message Hayu. Even though it doesn't have a chat or helpline number, it has a 'Message Us' section where the team instantly replies. Hayu also has many social media platforms as it considers them to be the quickest and most feasible way to connect with customers.
Facebook
Hayu representatives are highly active and interactive on their Facebook page. You can send a message to them and they will instantly reply. There is also a Hayu community page that all users can join to interact with one another.
Twitter
Hayu's Twitter handle is 'Hayuhelps'. Hayu uses its Twitter profile to connect with customers and promptly reply to their queries. The support team is also highly active on this platform as they keep tweeting whenever they are facing a technical glitch or problem. All news about their events and upcoming shows are also updated through Twitter. They ensure their users do not miss out on their activities.
Instagram
Hayu Instagram page is up-to-date and users can find out what the ongoing shows and their schedules are.
YouTube
The YouTube channel for Hayu features all trailers and teasers of new shows and upcoming ones. This makes it easier for the users to plan what they want to watch and add it to their list before they forget.
Hayu is growing every day and becoming one of the most-loved video streaming sites in Canada. Canadian users find it highly accessible and fun to watch as its services are flexible and user-friendly. It is easier to reach out to their support team through their web page and social media presence. If you have any problems as a user or want to subscribe to Hayu services, you know exactly where to find them: https://www.hayu.com/