Grubhub is a well known name in the food ordering and delivery market. It's a leading online and mobile food ordering platform that's committed to connecting hungry diners to all the best local takeout restaurants. No matter where you are, with Grubhub, you can get to eat your favorite food anytime and anywhere.
Grubhub has been continuously growing and expanding their reach since the time they kickstarted the business. The company's mobile and online food ordering platforms help diners order from more than 125,000 takeout restaurants in thousand of cities across the US and Canada and they also operate in London. The Grubhub umbrella of brands also includes other companies such as Seamless, LevelUp, tapingo, MenuPages, and All Menus.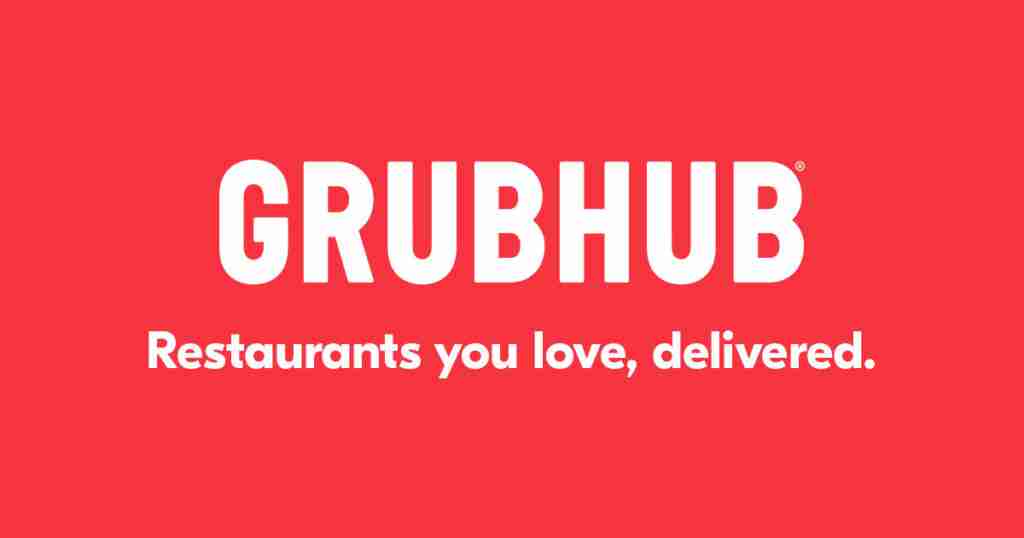 This food ordering and delivery platform has been hitting huge numbers within a short span of time. Grubhub provided more than $5 billion to local takeout restaurants in gross food sales. It serves more than 20 million active diners, processes nearly 500,000 daily orders and has sent more than $2 billion in total tips to its drivers.
Grubhub has kept its model very simple and convenient. All customers need to do is type in their address and they will get details of all the restaurants that deliver to that area along with how long it will take for them to deliver the food. You can even search restaurants by your choice of cuisines, restaurant name or menu item. Once a customer finds what they're looking for they just have to place the online order or by phone, which is absolutely free of charge.
Customers also have access to reviews, special deals, coupons, and a 24/7 customer care team that tracks every order and makes sure every customer gets just what they need.
Grubhub Customer Care
The ultimate key to success for any business is to deliver exceptional customer service and experience. And Grubhub realizes this like no one else. They know how customer service is essential for their growth especially because they are into food ordering and delivery where customers don't have to wait for next day shipping – they need their orders delivered within the same hour or so.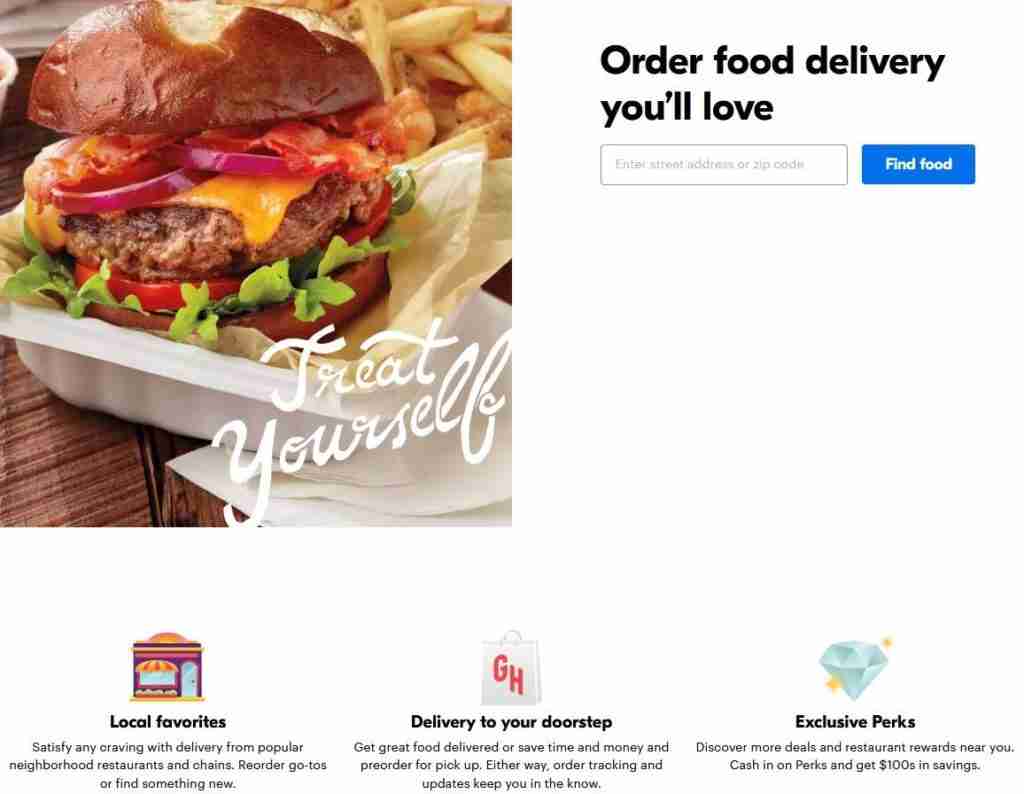 Keeping this in mind Grubhub has provided a vast range of customer care tools and services on both their website and also the mobile app. Let's take a look at their customer service features.
Frequent Asked Questions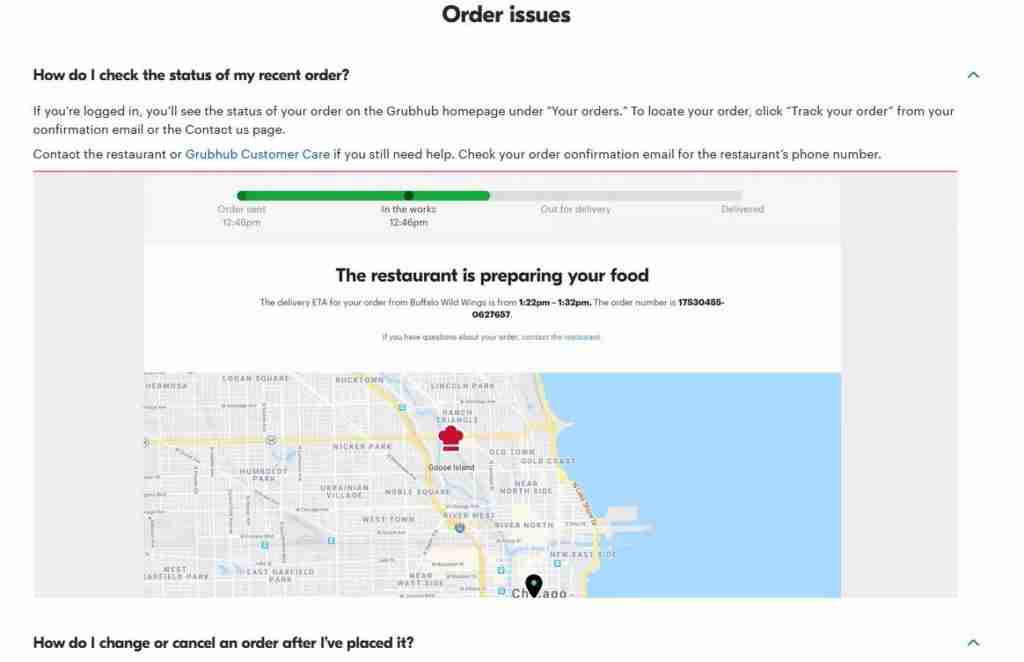 Grubhub's website features a vast knowledge centre that lists down various categories of frequently asked questions. Customers can easily look into this repository and find prompt answers to the most common questions. These include changing or cancelling orders, complaints related to order, how to place orders, payment options, placing orders for a future time or date, account creation, gift cards, security, reviews, and much more. Moreover, they keep adding and refreshing their knowledge repository so that customers are given the latest information on any topic.
Get Help with Grubhub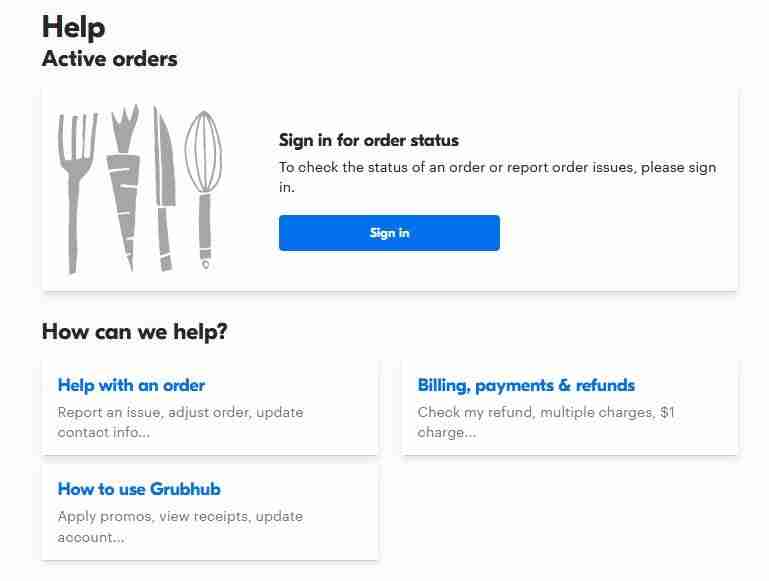 There's a help page available on Grubhub's website through which customers can easily track the status of their order. They have further provided sub-sections within this page. Help with an order allows you to report issues and update any contact information. Billing, payments, and refunds addresses customer concerns regarding payments, billing, order total, credit card payments and more. How to use Grabhub enlists concerns like promo code redemption, viewing past orders and receipt, adding and saving delivery instructions, saving addresses and so much more.
Grubhub App
The Grubhub app is a well-designed food ordering app which makes order placement and delivery absolutely hassle free. There are support tools available on their app as well including 'feedback' and 'rate the app'.
Feedback
The app allows users to submit their feedback every time they place an order with Grubhub. The reviews, feedback and complaints are promptly responded to by the customer care team at Grubhub as they aim to improve their services continuously.
Rate the App
Since Grubhub highly values its customers, user feedback and reviews are everything for the company. The app gives users the option to submit their ratings on the app store – for iOS and Android both.
Get Social with Grubhub
Grubhub Canada has an active social media presence as they know it's the best way to interact with the large group of foodies. They use their social network platforms to engage and interact with their customers. The social media representatives are active in responding to comments and sharing through live videos. In fact, most of their live videos are redirected through their social media links
Customers can follow Grubhub on Facebook and get a chance to interact with them through shares, comments, likes, pictures and videos.
Follow Grubhub on Twitter to know everything about the latest happenings, deals and food events.
You can follow Grubhub's YouTube channel to watch customer reviews, events, deals and offers, etc
Follow Grubhub Instagram feed and stories to interact with them and know all about their latest happenings.
Grubhub Perks

Grubhub has a perks page on its website where customers can find out all about their latest deals, coupons, promos, restaurant rewards, referral bonuses and more.
Last Few Words
Grubhub cares about its customers and is always striving to deliver them the best of their service and a smooth experience every time they order food at Grubhub. Not just that, they also take their customers' feedback and opinions very seriously. That's why they encourage their customers to review their services and make them aware of their experiences. Therefore, you should always feel free to contact them if you have any questions or concerns or want to give feedback.