Andrew Mason originally came up with the idea of Groupon. He called his company The Point. The idea caught the attention of Mason's former employer, Eric Lefkofsky, who invested a large sum of money to further develop the idea and in November 2008, Groupon was born.
The company offers subscribers huge discounts on activities, goods, services and travel from local merchants. It rapidly grew into a world-wide e-commerce marketplace that connects millions of consumers with their favorite merchants. The service began in Chicago, the company's home town, and quickly spread to Boston, New York City and Toronto.
Groupon is now available in 150 North American cities and about 100 cities in Europe. Today, nearly 48 million active customers in approximately 30 countries around the world are enjoying fabulous discounts from Groupon every day. In March 2016, Groupon celebrated the sale of its one billionth promotion, making it the first company to reach this milestone in the shortest time. The sale was made to Pirrone's Pizzeria from Missouri, who received $10,000 for the honor.
Customer Support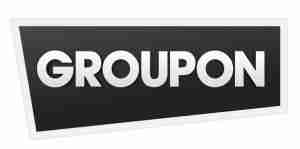 If you don't have a Groupon account, the Help Wizard might be the first place you will want to go for answers. Here you have a drop down menu with options such as how to use your Groupon, when it will expire and how to edit or cancel an order, with a second menu to narrow down your search further. Many of your questions may also be answered in the FAQ. This section covers topics like:
Where is my Voucher?
How do I use my Voucher?
Where is my item?
How do I return an item?
For less urgent inquiries, contact customer service at support@groupon.ca or, in a pinch, call their toll-free number 877-788-7858. Since it is an international company, you may be able to call any time, day or night. For exact hours of operation, you might have to sign in to your account.
The Groupon Inc. headquarters is located at 600 West Chicago Avenue, Suite 620, Chicago, Illinois 60654. However, their business is conducted online, so you can complete any transactions right over the internet without ever visiting a physical store.
As a member of Groupon or even just as an interested consumer, you can sign up to receive deals and offers delivered right to your inbox. But to really stay in touch, check them out on Facebook, follow them on Twitter or read all about the latest deals and promotions on Google Plus.