GhostBed is a world-famous mattress company providing exceptional sleep experience to customers in Canada and across the world.
It was founded by Marc Werner in 2010. The company strives to set the highest standards of reliability and customer satisfaction by delivering top-quality, affordable mattresses.
The products are proudly manufactured in Canada by Nature's Sleep, a company that has been garnering appreciation for over 15 years. You can rest assured that the online shopping experience will be smooth and hassle-free.
In addition to delivering super comfortable mattresses, GhostBed is known for its industry-leading customer care service.
As a customer, you can choose from a variety of channels to get in touch with their customer support team. From customer feedback and queries to suggestions and complaints, their dedicated customer service team takes everything seriously!
How to Contact GhostBed Customer Care Services
GhostBed Customer Care Services
GhostBed offers multiple ways for you to connect with the customer support team. For details, see below.
GhostBed's Helpline
Need expert assistance with finding the perfect mattress or have any questions? You can get in touch with a GhostBed's customer support member by dialling:
GhostBed's support team is active from 8 am to 10 pm EST every day.
Email Address
You can send in your emails to GhostBed at the following address: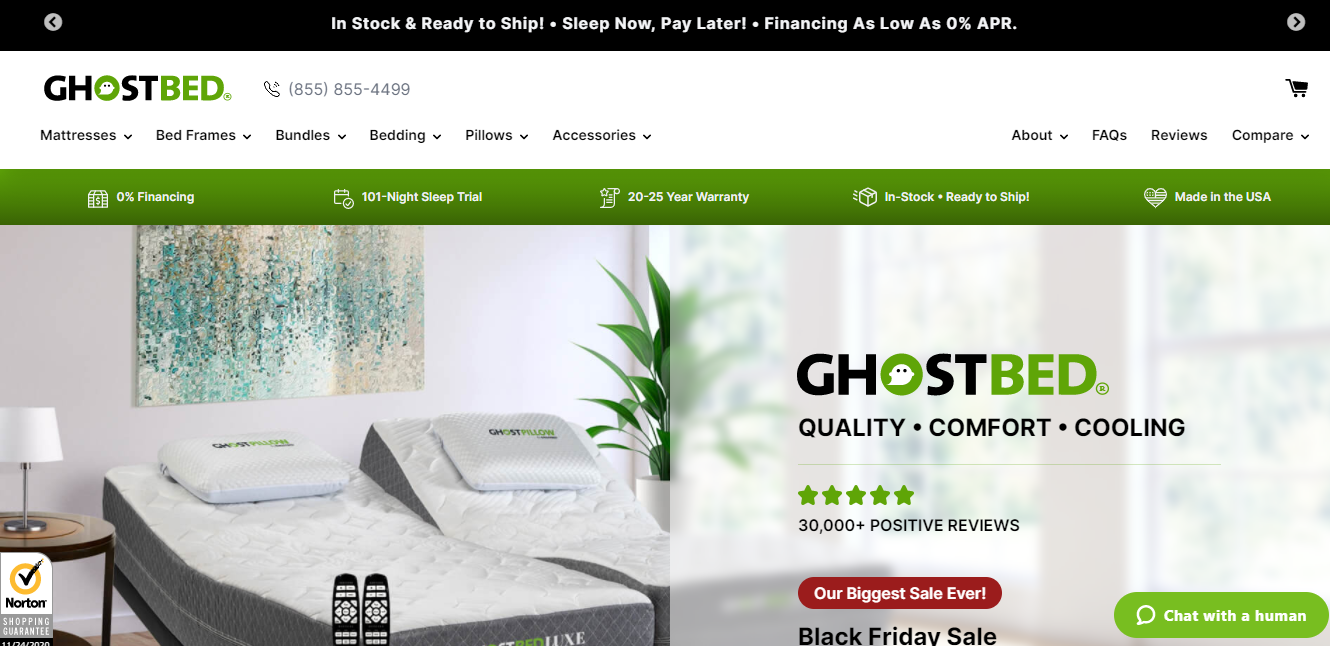 Online Support
The customer service team at GhostBed is committed to addressing your concerns at the earliest. This is why they have an online chat option available on their official website. You can send your message any time of the day, and they will get back to you at the earliest.
GhostBed's Social Media Presence
GhostBed has a strong social media presence. Their customer support members actively respond to customers' messages and comments on all platforms to keep them informed and engaged.
You can check out the official social media profiles of GhostBed to explore their new products and learn about any ongoing sales.
In case you have any queries, you can always send a message or comment on any of the posts on your favourite social media channels.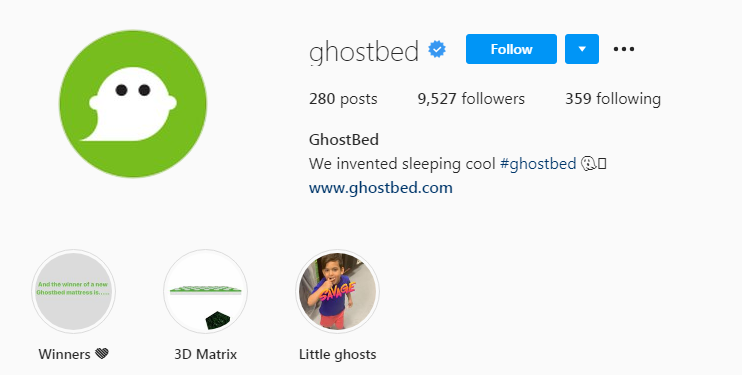 Here's a list of the official social media accounts of GhostBed.
Online Mattress Quiz
GhostBed allows you to determine the ideal mattress for your individual needs with the help of Marc's Mattress Quiz. This short quiz shouldn't take you more than a few minutes to complete.
Frequently Asked Questions
To view all FAQs and find the answer to your query, click here.
Mattress Size Guide
GhostBed offers various choices for mattress sizes. Need help finding your perfect fit? You can access the mattress dimension guide here to make sure the mattress you choose matches your individual needs, requirements, and preferences.
Compare Mattresses Feature
Compare Mattresses is a super cool feature offered by GhostBed to help you make a well-informed decision when choosing the perfect mattress for you and our family.
Head over to this page and select up to four mattresses that you would like to compare. The website will give you a thorough comparative review of the selected mattresses to make sure you pick the ideal product.
Warranty Information
GhostBed aims to deliver products that meet your needs and exceed your expectations. It ensures that each mattress is manufactured using the highest quality materials and workmanship, so you are completely satisfied every time you purchase something.
In case the product delivered to you has a defect, you can simply get in touch with GhostBed's customer support team and have it repaired or replaced as long as it is under warranty.
Nature's Sleep offers a 20 to 25-year warranty for any mattress you buy at GhostBed to 25-year. You can register your warranty here.
To learn about the warranty of GhostBeds, see below:
See below for warranty terms and conditions for GhostPillows:
For details on the warranty terms of other GhostBed's products, see below:
GhostBed's 101-Night Sleep Trial Policy
For GhostBed, customer satisfaction and experience is the topmost priority. They invite their customers to try any of their mattresses for 101 nights in order to determine if the product aligns with their needs, requirements, and expectations.
This fantastic trial policy is backed by a 100% money-back guarantee. The company offers free shipping for all customers and promises hassle-free returns in case you aren't satisfied with the product.
Please note:
GhostBed processes a return request only after your new mattress has been in your home for 30 days.
After using the product for 30 days, you can get in touch with the customer support team if you're not satisfied. Make sure you send in your request before day 101.
The customer service professionals will listen to your concern and work with you to solve the problem or return your money.
Final Words
GhostBed has made a name of itself in the mattress manufacturing world by consistently delivering high-quality products and excellent customer service.
Their customer support representatives are always willing to go the extra mile to make sure you receive the best product in terms of quality and durability and have the best shopping experience.
Now that you know how to get in touch with their customer support team using different mediums, you can send out all your queries or suggestions today!