Are you looking for the car of your dreams that runs smooth and exudes luxury? Or are you looking for a technological marvel on wheels, built for performance and consistency?
The solution to your desire for a perfect car will no doubt come from General Motors Canada. General Motors was established by William Durant in 1908 and over a period of a century has grown to become one of the largest and most influential companies in the world.
Boasting top-notch brands such as Buick, Cadillac, Chevrolet, and GMC, it has set a standard for excellence in transport vehicles. The company manufactures its automobiles in close to 37 countries with a massive global presence.
For Canadians, General Motors Canada signifies more than just superiority in manufacturing and design. It boasts a strong history, too. Hence, it's no wonder that General Motors Canada is ranked number 1 in retail sales in Canada.
If you own a General Motors vehicle and are on a lookout to get in contact with a representative, we offer you an easy way to do so. Read on!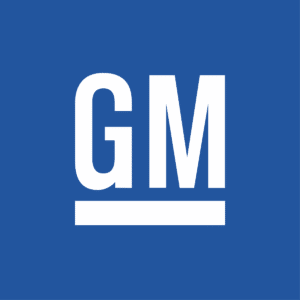 Look no further for information on numbers and emails of General Motors Canada's Customer Support Services. Here are ways you can take your queries to General Motors in Canada.
Website
General Motors has built its reputation on ingenuity and the performance of their vehicles. This reputation is strengthened by their availability to their customers in every possible way.
Hence General Motors Canada has established a website to easily relay their latest offerings while providing their customers a chance to look into their company and form communication links.
Additionally, the website boasts a customer support system, developed to be available online for a prompt response to customers' troubles – all within 24 hours.
Take advantage of the online support system ofGeneral Motors Canada by viewing the website here.
Live Chat Feature
General Motors offers its customers a chance to converse live with their customer support representatives through their website. The 'live chat' button is visible on the right-hand side of the website page.
The live chat feature can be accessed throughout the website on any page. However, it is only available from Monday to Saturday at working hours from 8 am to 9 pm Eastern Standard Time. It is important to note that the chat feature is not available on Sundays.
Email and Electronic Forms
General Motors Canada believes in building stronger customer relationships through superior customer support. Hence they offer their consumers a chance to contact them with queries specific to the brands through online means.
The official website has brand specific forms, which are similar in function to an email. If you have any questions you wish to be answered, simply contact the representatives by filling the forms. The website offers responses within 24 hours, too.
To contact support for Buick through email, click here.
To contact support for Chevrolet through email, click here.
To contact support for Cadillac through the form, click here.
To contact support for GMC through email, click here.
Call Option for Connection Centre Specialist
General Motors provides its customers with superior support with the latest technological innovations and integrated app features. It offers the consumers amazing options such as an owner centre and a specialized app to access your car's diagnostic reports, servicing history, and more.
If you are having difficulty with logging into your owner centre or car app, you can call a specialist for help. The connection centre can be called for support at
1-877-558-8352
Phone Call Customer Support
General Motors Canada also offers phone call support options to its customers. Here are their helpline numbers for specific issues.
Owner Centre Support Helpline
The owner centre support helpline offers an all-inclusive solution for all its customers' issues and troubles regarding their specific vehicle. This helpline can be contacted from Monday to Sunday.
The ideal time to contact the helpline is between 7 am and 9 pm Eastern Standard Time. To get in touch with a live representative call:
1-877-558-8352
OnStar Connected Services Account Helpline
For your queries regarding OnStar or related connected services, contact the helpline from Monday to Saturday.
The ideal time to contact the helpline is between 7 am and 9 pm Eastern Standard Time. To get in touch with a live representative, call:
1-888-466-7827
Vehicle Inquiries for Buick and Chevrolet
To gain information on vehicles belonging to the Chevrolet and Buick brands, you may call the helpline from Monday to Friday during working hours from 8 am to 11 pm Eastern Standard Time at:
1-800-263-3777
Vehicle Inquiries for Cadillac and GMC
To obtain information on vehicles belonging to the Cadillac and GMC brands, you may call the helpline from Monday to Friday during working hours from 8 am to 11 pm at Eastern Standard Time.
The helpline is also available for contact on Saturdays from 8 am to 5 pm Eastern Standard Time. Contact the helpline at:
1-888-446-2000
Mailing
General Motors Canada lets you contact them through the traditional route as well. Contact them by mailing them your queries at their customer care centre mailing address. All queries which concern your questions regarding ownership of a vehicle, service, feedback, etc can be mailed to them at:
General Motors of Canada Company
Customer Care Centre #163-005
1908 Colonel Sam Drive
Oshawa, Ontario
L1H 8P7
Social Media Pages
You can now be connected to General Motors in Canada online by following their official social media accounts. These pages are used extensively to announce their initiatives, product releases, projects, and more.
You can stay updated with their current news and also share your feedback by posting to their accounts. Their current official social media pages in Canada can be viewed by clicking the links below:
Other Customer Support Options
Latest News and Stories
Are you hoping to get your hands on the newest buzz coming from General Motors? Are you looking for resourceful tips or the latest features in the newest models?
General Motors Canada has you covered with its special news, stories, and announcement section on their official website. This section is accessible to everyone, whether a customer or just a visitor.
Now you can gain information on the latest happenings within the company and gain access on up-to-the-minute news. View articles, blogs, videos, press releases, spotlight on employees, and more by clicking here.
Additionally, the website also boasts a special News Room Section, where you can obtain information on the hottest car releases, newest features, announcements, awards, and more. Visit the special newsroom section by clicking here.