As a perfect partner for a modern lifestyle, GE Appliances satisfies your real-life needs, simplifies your routines, and defines new trends through its appliances. It offers different brands to cater to a wide variety of tastes, which is why Canadian families trust the company.
When it comes to customer care, GE remains committed to providing the best service. Its customer service team is always there to address your queries and resolve any issues you might face.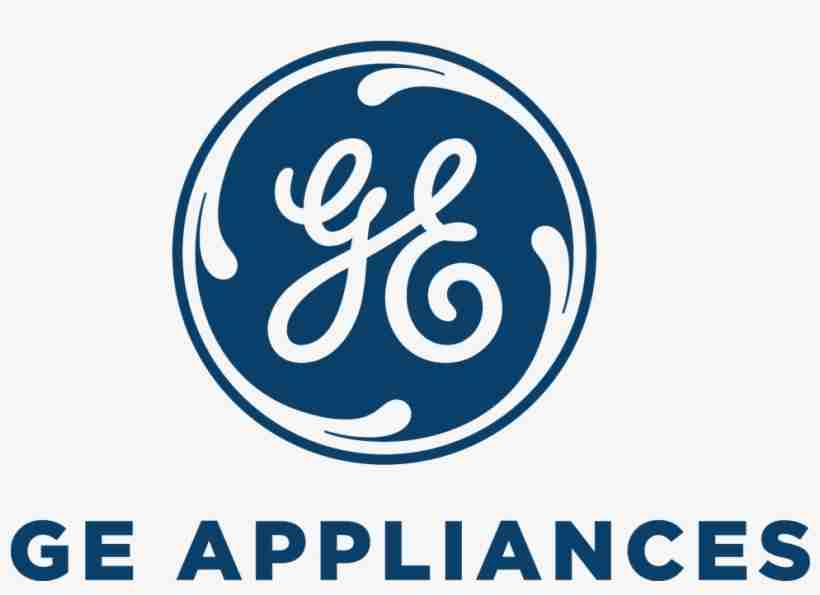 Treating everyone with respect and courtesy, GE handles customer service on a case-by-case basis to ensure maximum customer satisfaction.
Shopping Guides
GE appliances' customer-centric approach allows it to beat its competitors on multiple grounds. One such arena is its "Shopping Guides" resource which provides the most up-to-date information on how people can select the best appliances based on their requirements and preferences. For each appliance category, you can find buying tips, explore new options, identify the most critical metrics for selection, and more.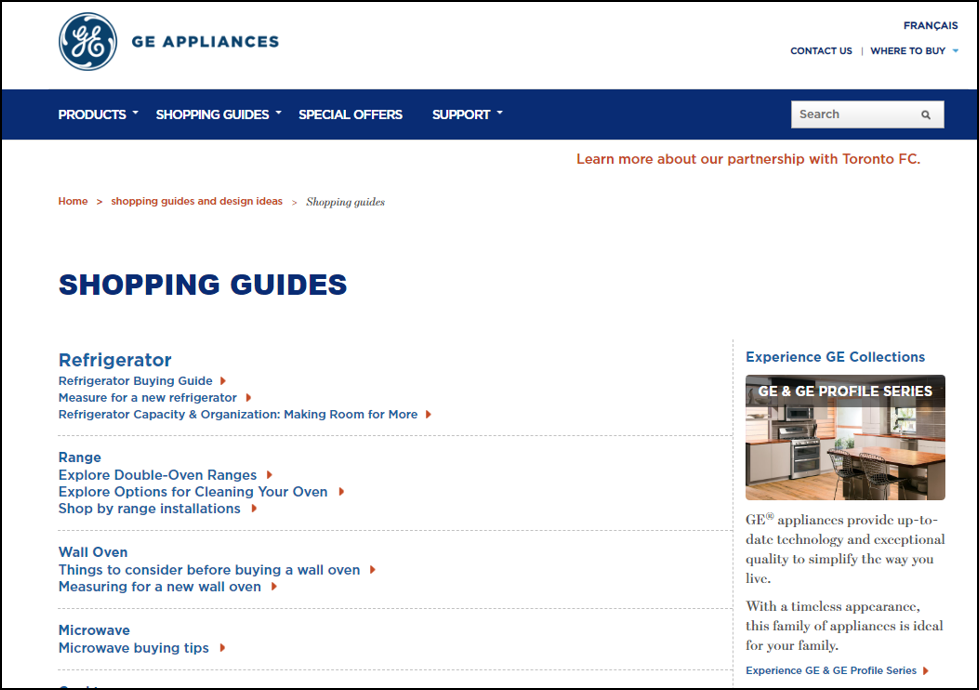 Here are some links to access comprehensive information on various categories:
Virtual Assistant
If you have product-related or other questions, you chat with a friendly virtual assistant that's programmed to offer you comprehensive product information and provide troubleshooting suggestions. The service is active based on the following schedule: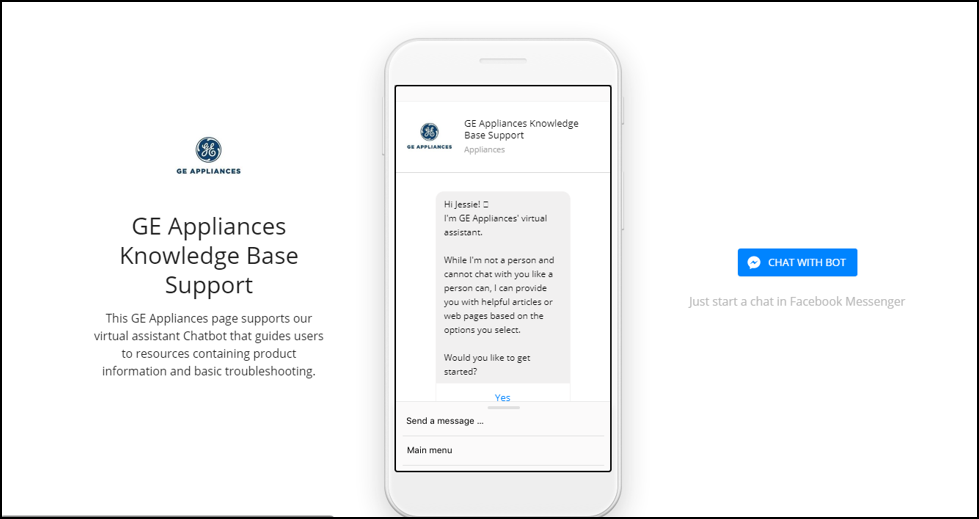 For Appliance Questions: Monday to Friday: 9 am to 5 pm (ET)
For queries pertaining to ordering replacement parts: Monday to Friday: 9 am to 7 pm (ET)
Appliance Registration
When you buy a home appliance, your relationship with the seller doesn't end upon purchase. You will need the company's support for all subsequent inquiries and issues. To serve you well, GE Appliances, allows you to register your appliance on its website by following the "Product Registration" link.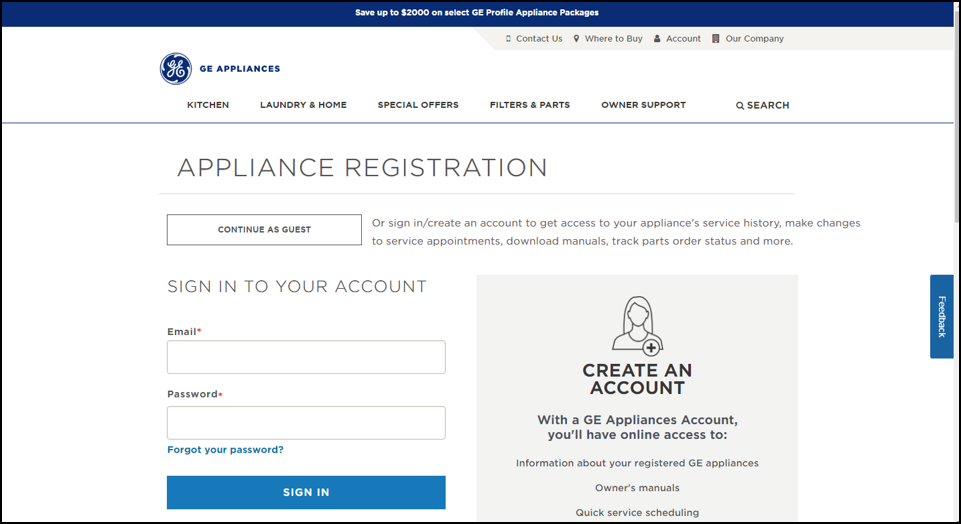 Once you've registered your appliance on the portal, you'll be able to schedule and make changes to service appointments, track order statuses for parts, download manuals and other product information, and more.
Video Gallery
The video gallery section on the GE Appliances website marks one of its most valuable troubleshooting and support resources for customer care. It comprises of numerous product-related and maintenance support videos to assist existing and prospective users of its appliances.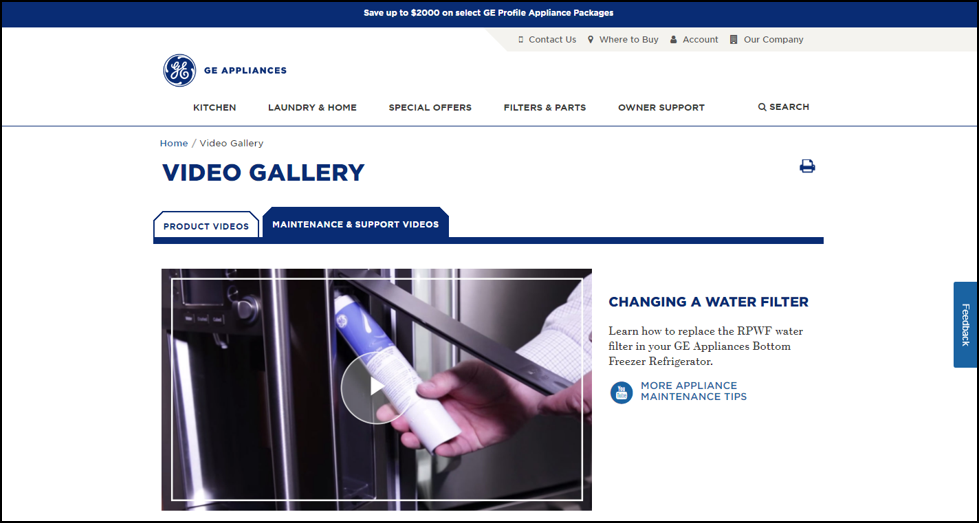 You can easily access and view refrigerator feature videos, cooking feature videos, dishwasher feature videos, laundry feature videos, water product feature videos, and disposer feature videos in the section. Maintenance and support videos for each of these categories are also available.
Parts & Accessories
GE Appliances recognizes that ordering parts and accessories for appliances is one of your critical needs. To help you with this, it has dedicated a whole section called the "GE Appliances Parts and Accessories". By following this link, you can access the full list of accessories and parts by entering the model number of your appliance. If you scroll down on the page, you'd also see some promotions and special offers on parts purchases.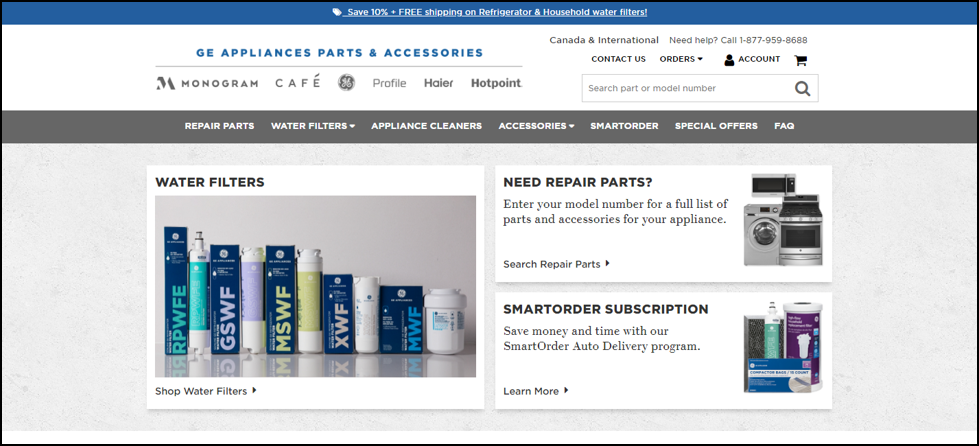 Check Order Status
With GE Appliances, you don't need to be worried about your parts order. Simply follow the "Check Order Status" link, log in to your account, and check the status of your order. Besides, you should also receive an email once your order is shipped.
Returns
Undoubtedly, returns are one of the toughest areas for a company, especially when bulky appliances are involved. If you want to test a brand, see how it handles it returns.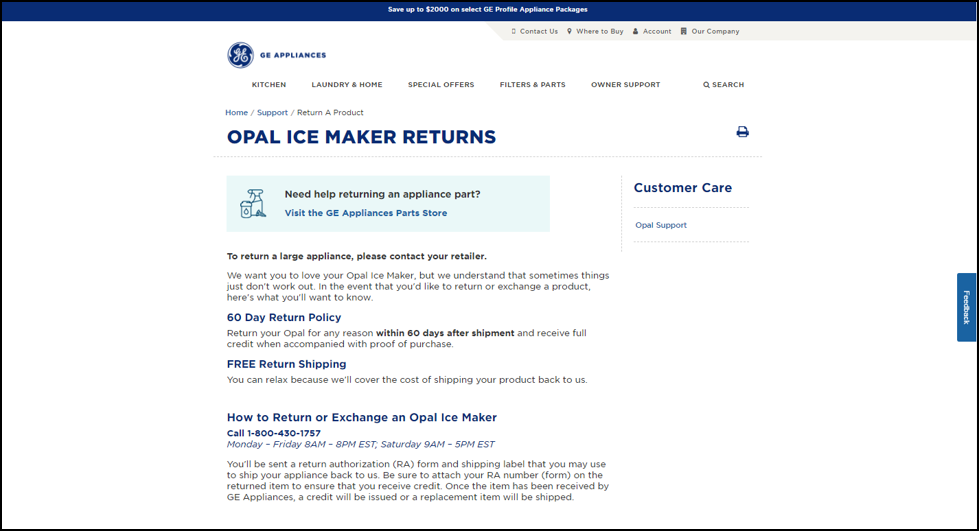 As a customer, you'd want to easily find information on how to return or exchange an appliance, which is exactly what GE Appliances caters to. Follow the "Returns" link, and you will find clear policies and guidelines that shouldn't leave any confusion.
Email Subscriptions
If you wish to receive more information about the company and its products, just click on "Newsletter Subscriptions" and enter your email address in the field provided. You'll receive all the latest news and information right on your inbox. The same link can be used for unsubscribing as well.
Frequently Asked Questions (FAQs)
This section is particularly important when you're dealing with consumer electronics and appliances. No matter how complex your confusion is, you always refer to the FAQs section to see if the information is available there.
From locating a dealer to registering your appliance to disposing of the product, you should find comprehensive information on GE Appliances' FAQs section.
Contact Information
Finally, if you couldn't find information through any of the methods explained above and wish to speak to a GE Appliances customer service representative, you can refer to the "Contact Us" page, which carries all contact information. Here is the contact information:
Appliance Shopping: 1-800-626-2005
Service hours:
Monday to Friday: 8 am to 8 pm (ET)
Saturdays: 8 am to 7 pm
Service and Repair: 1-800-432-2737
Service hours:
Monday to Friday: 8 am to 8 pm (ET)
Saturdays: 8.30 am to 5 pm (ET)
Parts and Filters: 1-877-959-8688
Service hours:
Monday to Friday: 7 am to 10 pm (ET)
Saturdays: 8 am to 6 pm
You may also contact the customer service team via email by filling the form on the "contact us" page.
Closing Thoughts
Given the multitude of customer care options GE Appliances offers, you will never feel deprived as its customer. By going through this customer care guide, you should be pleased with how accommodating the company is when it comes to customer service.