The Ford Motor Company is one of the oldest car companies in the world. It was founded in 1903, making it more than a hundred years old. Its founder, Henry Ford, was also the father of numerous pioneering thoughts on mass production, mass consumption, and standardized systems. These ideas even gave birth to a line of thought called Fordism, which is still used in businesses today.
The Ford Motor Company of Canada was founded just a year later after its parent company, in 1904. However, it was not a subsidiary of Ford Motor Company, having its own group of shareholders. Eventually, it grew to become one of the largest companies in Canada, selling automobiles all around the world.
This makes Ford the oldest automobile company in Canada. With over 20,000 employees and four production facilities, they are able to deliver hundreds of thousands of vehicles and engines to the market.
With such huge numbers, some Canadian customers are bound to need support sooner or later. Read on to find the best way to contact Ford Canada.
Contact Ford Canada by phone
There are several phone numbers you can call, depending on the department of Ford Canada you wish to get in touch with.
Ford Canada Relationship Centre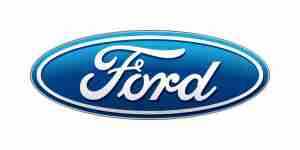 To contact the Relationship Centre, call 1-800-565-3673 (toll-free) from Monday to Friday, 8:30 a.m. to 8:00 p.m. Eastern Standard Time.
There is an alternative number, also toll-free. The number is 1-888-658-6805 and it supports TDD (Telecommunications Device for the Deaf) communication for the hearing impaired.
Ford Credit Canada Company
To reach the Ford Credit Canada Company, you can use the toll-free number 1-877-636-7346. People with hearing impairment can call 1-888-767-5996, which supports TDD communication.
On Mondays through Thursdays, the numbers are available from 8:00 a.m. to 10:00 p.m., Eastern Standard Time. On Fridays, the closing time is 3 hours earlier, so 8:00 a.m. to 7:00 p.m. You can still reach the Credit Company on Saturdays, from 9:00 a.m. to 3:00 p.m.
SYNC, MyFord/My Lincoln Touch & Navigation
For issues with MyFord Touch, Ford's in-car entertainment and communications system, or its older version SYNC, call 1-800-565-3673 toll-free. This specific service is available Monday through Friday, 8:30 a.m. to 5:00 p.m. local time.
Roadside Assistance Centre
If you're going to buy a new car or light truck from Ford Canada, you can expect to have Roadside Assistance, should you ever need it. This includes services like emergency towing and jump-starting the battery. Just call the toll-free number 1-800-665-2006, any hour of the day, 365 days a year.
Mail Ford Canada
You can contact Ford Canada and some of its services, either through e-mail or by writing them a letter.
E-mail Ford Canada
The company does not explicitly display any e-mail address on their site. Instead, to e-mail them you have to fill out a secure form, which you can find here.
On the form, you'll have to indicate your title, first and last name, address, and e-mail address, and write a comment. But if you also fill in the optional fields, you can hope for a quicker reply and more efficient service.
Regarding contact details, you may indicate up to 3 phone numbers, as well as the times you will be available. As far as the vehicle is concerned, you can write down your Vehicle Identification Number (VIN), as well as the year, model, mileage and relationship to the car owner, if it applies.
E-mail Ford Credit Canada
Similarly, to the general Ford Canada e-mail form, there is also a form to send an e-mail to Ford Credit. In fact, the web address of the form is exactly the same, so there is no visible difference.
If you're in doubt, just go to the Ford Canada contact page, scroll down to the mail section and click the appropriate form link.
E-mail Sykes Assistance Services Corporation
Roadside Assistance to Ford customers in Canada is handled by Sykes Assistance Services Corporation (SASC).
To send them an e-mail, use the address roadsideinquiries@sykes.com.
Write Ford Canada
To send a letter to Ford Canada, use this address:
Ford Motor Company of Canada Limited
The Canadian Road
P.O. Box 2000
Oakville, Ontario, Canada L6K 0C8
Write Ford Credit Canada
To write to Ford Credit Canada, the recipient address should be:
Customer Service Centre
P.O. Box 2400
Edmonton, Alberta T5J 5C7
Ford Canada Credit FAQ
Before you contact Ford Credit, you may want to check out their Frequently Asked Questions section.
The FAQ can be navigated by topic, from billing statement to payment estimator, or you can do a keyword search.
Locate a Ford Canada dealer
To locate a dealer near you, you can use this link. It lets you search by location or by dealer name, if you already have something in mind.

Follow Ford Canada on social media
As you would expect, Ford Canada is available on the most popular social media networks.
Twitter
Follow Ford Canada Service on Twitter @FordServiceCA. The feed contains news about events, new releases, schedules, and more.
Facebook
Ford Canada's Facebook page contains lots of material, mainly videos and promos. It is also a good way to get in touch with them. Not only can you call directly through Facebook, but you can also use the messaging system to leave them any questions and they'll usually reply within a day.
YouTube
Check out Ford Canada's YouTube channel. You can even consider subscribing if you're a Ford or car enthusiast. You'll find plenty of high-quality videos here. Some of them are promos, but you'll also find driving and buying tips, short clips explaining how some of Ford's driving aids and technologies work, and more.
Additional contacts
Contacting Sykes Assistance Services Corporation
We've already covered two ways to contact Roadside Assistance, by phone and e-mail. There are two other ways to reach SASC, the company responsible for providing said assistance.
Online Request
This link lets you place an online request for roadside assistance, allowing an agent to send a service vehicle to your location. To place the request, just fill in your Vehicle Identification Number (VIN) and your Roadside Assistance membership number, or your credit card number if roadside assistance is a perk offered by your credit card company.
Mobile app
You can submit an assistance request directly to SASC using the Sykes4Ford app, designed by SASC themselves. The app is only available for iPhone.