The year 2019, seems like a big one for Foodora Canada. It recently opened its doors in Ottawa and hopes to boost its Canadian services in the imminent future.
But how did Foodora get here?
Foodora is a Germany-based on-demand food delivery service that started out in 2014.
On the international front, the delivery service currently operates in six countries. It allegedly has over 36000 restaurants under its system.
Therefore, it's safe to assume that Foodora Canada is the one-stop-app for all your hunger pangs.
It entered Canada within a year after its inception. Staring from Toronto to Montreal and now Ottawa–the company hopes to cover the whole of North America
The online food service was created to connect local restaurants with the residents of each city. The food app is recognized for two things. Firstly, we've got its distinctively marked riders clad in pink. Then there is their useful corporate package.
This option allows companies to manage the orders placed by their employees in groups or otherwise. The app even accommodates pre-orders for corporate lunches and meetings. All these things make it the favourite food app for urban corporations.
But this is just one of the reasons behind Foodora's popularity. They're also known for their diligent customer service. That's because, like all online delivery services, the company does it best to provide you with proper customer care.
Do you want to contact Foodora Canada? This article covers all the different ways through which you can get in touch with their customer support. From live chats, a social media channel to emails–Foodora's crew is just a click away from you.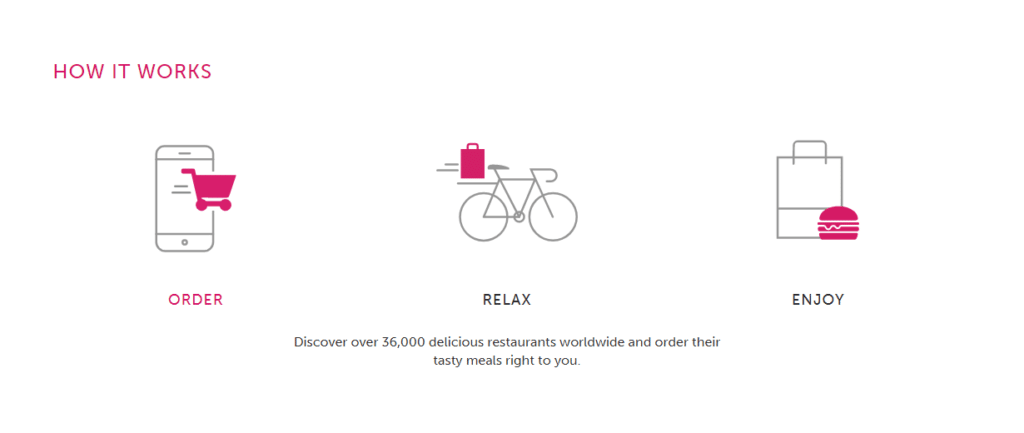 Going Live with Foodora Canada's Customer Service
At present, Foodora Canada has no landline set up for its customers. But that doesn't mean that you can't reach them in real-time. The team is available for live chat from 11am-11pm throughout the week.
You can contact their customer support team via their app/official website.
So once you click on the live chat button, you'll be directed to an online customer service provider. They will assist you through the issue. And then follow up via email within the next 24 hours.
The live chat option comes in handy when you need to deal with an on-going issue like delayed delivery, misplaced order, cancellations or other emergencies. You may think that the live chat will be slower than a helpline. But the team on the other side resolves your issues in no time.
Connecting via Email
Want to discuss something in detail? Need to contact them for a new venture?
Foodora Canada is always interested in hearing you out. That's why they've arranged not one or two but four email addresses for the usual inquirers. This kind of segmentation allows them to deal with each issue in the fastest way possible.
Not only does this method optimize their customer service. But it also assures the sender that they'll be heard.
Here's an overview of their email addresses:
Customer Support: support@foodora.ca
Press Inquiries: press@foodora.ca
Partnerships: partner@foodora.ca
Rider: rider@foodora.ca
When should you send them an email? Email correspondence comes in handy for professional communications like a press release, partnerships and rider applications. But customers can benefit from this service too.
That's because this sort of format allows you to send out detailed messages related to Foodora's service. It also gives senders an opportunity to attach documents/media files if they deem it necessary.
Once that's done, the ball is in Foodora's court. And their efficient customer support comes through every time.
You can expect to get a response within a few days.
FAQs and Operations
How long will the delivery take? Can I cancel my order?
Foodora's official website answers all the frequently asked questions on its online help desk. Once you land on this page you're provided with two options. One takes you to general support where you can find answers related to your account, address and the basic operation process. The other option is categorized as order issues.
This features all the topics related to problems regarding pre-delivery and post-delivery. A quick skim of these pages will inform you about everything you need to know about Foodora's services.
What if you have more questions? Then you can connect with the Foodora's customer support with the help of other communication mediums. One of which includes filling a query form for urgent inquiries.
Bonus: The online help desk has a search bar for speedy browsing.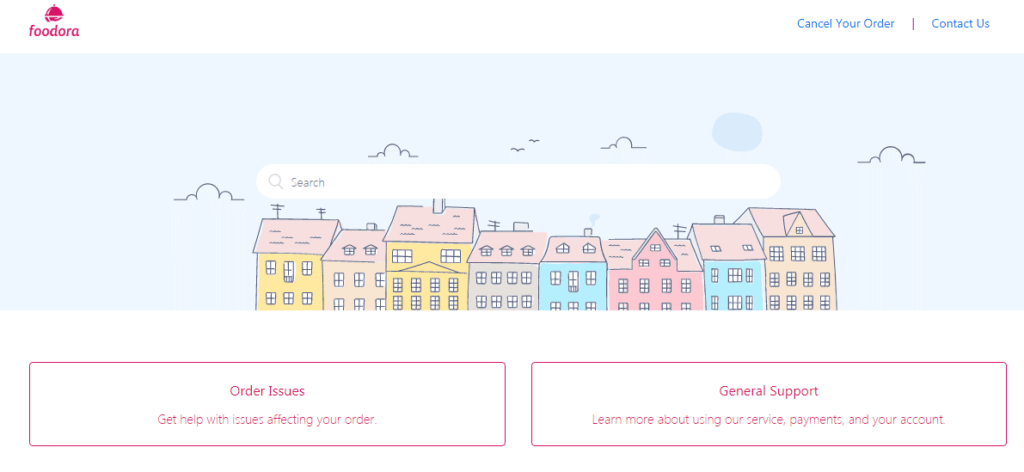 Being Social: Foodora Canada's Social Media Channels
Want to know the latest news from Foodora?
Then you should hit them up on their social media front. The accounts serve up some deliciously colorful aesthetics, hot updates, food trends and more. Additionally, you'll find them collaborating with many local restaurants to offer you promos and discounts.
You can follow Foodora Canada on:
However, sharing news and highlighting ventures isn't the only reason why they come online. Social media managers are also there to assist their customers. So feel free to drop them a line through direct messaging. Or grab their attention by asking your burning questions in the comment section. The team will typically respond within 24-48 hours.
Other Customer Service Options
Location Specific
Does Foodora deliver near you?
The official website answers this question as soon as you land on it. Just scroll down on the home page and find a brief overview of Foodora Canada's operating zones. The food delivery service has seven main Canadian cities in its kitty right now. And they hope to open shop in new areas in the coming years.
As soon as you click your city, you'll be directed to your city's main page. Here you'll find an assortment of menus and options from your favourite food joints.
Can't decide what to order? Don't fret! Foodora has a most recommended list ready for you. All you've got to do is scroll down to the bottom of your city's main page (for e.g. Toronto). There you'll find a short list of popular restaurants near you. Hopefully, this will narrow down your search.
Stay Updated
Want to stay synced in with Foodora Canada?
Then you should definitely sign up for their weekly subscription. The newsletter will provide you with all the details about the upcoming ventures. You might even get lucky and score a few discounts and promo codes. All in all, the subscription proves to be really beneficial for a big time foodie.
Let's Sum It Up…
In a nutshell, Foodora Canada does all it can to cater to its customer's needs. They have roped in a courteous customer support team and have made sure to resolve all your pain points. Plus, their multiple communication options ensure that you can get through to the team in real-time. All in all, they offer a full course of customer support.