Loblaw Companies Limited owns almost every major supermarket chain in Canada, and Extra Foods is no exception. Although there are only 23 of these stores in all of Canada, local consumers absolutely adore Extra Foods stores. Many Extra Foods stores can be found in the more rural areas of the western provinces.
Hey, not all stores can be flashy and chic. Some people have to make a living doing the hard work out in the fields day in and day out, day in and day out. Not everyone can work in fancy offices with those flashy fluorescent lights. You've got to earn your Extra Foods privileges. You've got to earn the right to visit the hearty men and women of rural Canada who shop at these beloved supermarkets.
So, once you think you've earned it, get off of your duff and explore the amazing products available at Extra Foods.
Extra Foods' customer care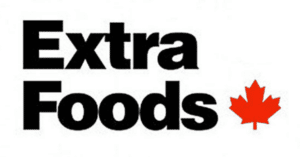 Did you have any problems with your visit to Extra Foods? First off, examine the situation closely. Are you sure you aren't at fault here? If you can honestly say it was someone else's fault, then call this toll free number (866) 727-0771. Extra Foods' Customer Relations Centre is open from 8:30AM – 5:30PM.
Anyone who wants more information on Extra Foods can check out these useful URLs below.
On Extra Foods' "Contact Us" page, you'll find a whole bunch of useful information for getting in touch with this fabulous company. In addition to the toll free number provided above, you'll find Extra Foods' fax number, headquarters, and numerous links to learn more about the company.
Feel like just writing out a survey online? Well then, you really need this webpage. Here you'll find Extra Foods' "Customer Service Feedback Form" that you can fill out and send online.
Need Extra Foods' FAQ page? If so, just click on this link. You'll find all of Extra Foods' most commonly asked questions divided into groups like pharmacy FAQs, PhotoLab FAQs, and regarding services & policies FAQs.
Trying to find the closest Extra Foods store to you? Then you should check out this page. Just click on one of the provinces on this list to see all the Extra Foods locations closest to you. The provinces on this list include Alberta, Ontario, British Columbia, Manitoba, and Saskatchewan.
For those out there who need to contact Loblaw Companies directly, you might want to check out this website. Here you'll discover plenty of information on getting in touch with the executives at Loblaw Companies, including Loblaw's email address, telephone number, and even its corporate headquarters.
Since Loblaw Companies owns Extra Foods, you need to send all physical letters to the staff at Loblaw. Here's the address you need:
Loblaw Companies Limited
1 President's Choice Circle
Brampton, Ontario, L6Y 5S5
Attention: LCL Customer Relations Centre
While Extra Foods doesn't have an official social media page, you can follow Loblaw on various websites. Loblaw is on both Facebook and Twitter.