Travel plans are always so complicated. There are a million things you need to plan out and then confirm everything again at least three times.
Needless to say, the whole process can be quite stressful. That's why you need an efficient and responsive travel partner like Expedia.
Expedia was established in 1996 as one of the first online travel agencies. Since then, it has expanded its operations and services to provide its customers with the ultimate travel agency that fulfils all their traveling needs.
The company is all about facilitating connections between travelers and global partners through their 70+ countries, 200+ site locations, 1.6 million properties, 500+ airlines and cruises, and much more.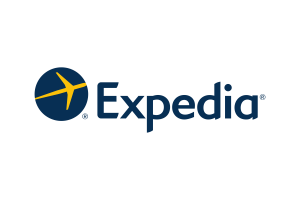 While travelling plans, be it for personal or business reasons, are always worth it, they also come with a lot of procedures and protocols. Sometimes, the entire process can be quite confusing as well.
Therefore, rather than trying to figure it all out yourself, it's better to partner with a traveling agency such as Expedia. 
While they have a wide range of excellent services, one of the best things about them is their fantastic customer support services. Here are all the ways you can get in touch with them and solve your travel problems.
How to Get in Touch with Expedia Customer Support Services
Virtual Assistant
Expedia's website is quite customer-focused. As soon as you arrive on the site, there are several options available right away. For instance, you can search for flights, vacation packages, cruises, and much more.
However, what's really great is the virtual assistant that's always available. Especially for people who aren't always comfortable talking to someone, they can consult this virtual assistant to get any of their questions answered.
The option to talk to this assistant is at the bottom right corner of the screen and stays there as you roam their entire website. Once you click on the Help button, it opens up a chat box where you can send in your query, and the virtual assistant can direct you towards the appropriate page.
Support
Besides that, Expedia also has a dedicated and comprehensive Support page. This page displays various topics that any customer might be interested in. They can click on a topic, and that reveals further sub-topics.
For instance, if you click on Hotels, there are many more options under it for reviewing the itinerary, changing or cancelling your booking, checking reviews and rating, etc. Similarly, there are many other topics, from car rentals to travel alerts to things to do.
Moreover, there is also another section on popular topics so that you don't have to bother browsing each section to find your topic of interest. There is also a search bar at the top to help you directly search for what you want.
The Contact Us page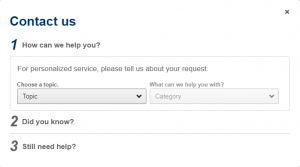 After all that, if you are still not able to find the answers you are looking for, or if you simply prefer to talk to a representative directly, you can contact Expedia's customer support team as well. On the support page only, there's an option to contact Expedia on the top right corner of the screen.
Once you click on that, a new window pops up where you have to follow some steps. Firstly, you have to choose the topic you're interested in and then how Expedia can help you further with it. Then, you are presented with some resources present on the site already so that you can clear your query yourself.
Finally, if you still wish to speak with someone, their contact details are available as well. You can enter your name and number and wait for them to call you.
Otherwise, you can also call them yourself. Their waiting time is less than five minutes, and you don't have to worry about losing your place in line. Call them on the following numbers to discuss your problems.
800-469-1793 (Local, toll-free number)
+1-417-521-0859 (If calling from abroad)
Travel Blog
Expedia also features a Travel Blog on their page where you can find tons of information. There are comprehensive blogs on how to plan your trip, everything you must include on your checklist, as well as numerous ideas and locations for your next trip.
Even if you're not traveling right away, you can learn a lot from the blogs included on the page and even get some traveling inspiration.
Careers
If you wish to join Expedia's team, you can directly visit their Careers page. You don't have to bother going through their main site and then contacting a customer support representative for just this reason.
Expedia has a detailed careers page as well. You can browse through their company information or directly search for any job openings by searching keywords in the search bar.
Investor Relations
Similar to careers, Expedia has a separate page for people interested in Investor Relations. Their entire website is divided into neat sections so that you don't end up wasting time by going to the wrong place.
Their investor relations page also features a lot of relevant information, from investor events to quarterly results.
You can also contact them directly by emailing them.
Social Media Presence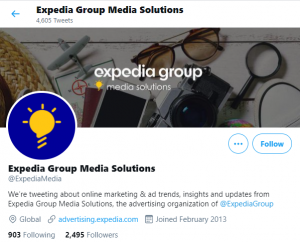 Expedia is available on several social media platforms such as:
While these are not exclusively meant for customer support purposes, you can comment on posts at times, and a representative will get back to you shortly. Besides that, you can follow Expedia on these platforms to stay aware of all updates and news.
Final Thoughts
Traveling can be an exciting as well as stressful experience. That's why Expedia and their excellent customer support team are always available to help make the experience more pleasurable for you.