Evo Car Share is a company which specializes ride sharing which accommodates multiple passengers and their luggage, across British Columbia.
As a prime Canadian ridesharing service, Evo gives access to a vehicle with room for five people, lots of luggage, and even comes ready with bike and ski racks.
Vehicles from Evo are spacious and easy to drive, eco-conscious thanks to Toyota Hybrid Synergy Drive technology standard with every vehicle. Their fleet comprises nothing but Toyota Prius Hybrids and the organization spans over 800,000 members.
Evo is an endeavor started by the British Columbia Auto Association, aiming to supply citizens with next-generation mobility at low rates.
While every vehicle itself comes with a built-in 'help' button, Evo also supplies a comprehensive range of customer care options.
Here we'll be taking you through a look at how to get in touch with their staff, and showing you how to take advantage of the practical functionality readily available on Evo's homepage.
Contacting Evo by Telephone
Evo Car Share supplies 24/7 customer service via telephone. Feel free to contact them with any queries from Monday to Friday on either their local telephone number 604-268-5594, or their toll-free line 1-844-EVO-2EVO
+1-844-386-2386
Contact Evo by Email for General Enquiries
All support queries and general questions can be forward via email to info@evo.ca. Your message will be handled by an appropriate support representative and this address welcomes queries of all types.
Contacting Evo Technical Support by Email
For any support queries relating to technical malfunctions of the Evo app, please mail info@bcaa.com and you will be assisted by a customer support representative.
Available Vehicles and Coverage
If you have any questions or complaints regarding the vehicle coverage of Evo, please email socialmedia@bcaa.com to have your issue attended to by a customer support representative. Evo aims to always have vehicles conveniently available and appreciates being notified of areas where ride sharing is lacking.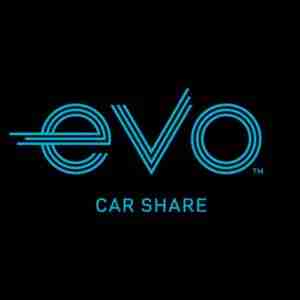 Activating Your Evo RFID Card
Either navigate to the Evo homepage and click the 'Activation' link in the footer, or click here. You will be asked to enter and submit the following information:
First Name (as shown on Driver's License)

Middle Name

Last Name (as shown on Driver's License)

Date of Birth

Registration Email

Driver's License Number
How to Use Evo's 'Find a Car' Feature
Evo's 'Find a Car' service allows you to view all available rides, and locate the ones nearest to you. Simply navigate to the Evo homepage and click the 'Menu' button situated on the top right, then proceed to select 'Find a Car,' or click here.
You will be presented with a GPS map along-with three possible indicators. You can opt to switch the display of cars, home zones, and parking on or off.
Either navigate the map manually, browsing for your area of preference (please not the zoom buttons right of the map), or type your address into the search bar on the top right and click the blue search button beside it.
How to Book a Ride with Evo Car Share
Register an account on the Evo Car Share Canada homepage. Once registered, navigate to the 'Find a Car' feature and find the service most convenient for you. To book a ride, click the vehicle indicator and select 'Book This Car'.
There is also a mobile app available which allows you to book a ride share on the go at intervals up to thirty minutes in advance. Navigate to the Evo homepage and click the 'Menu' button situated on the top right, then select 'Get the App'. Alternative, you can find the Evo Car share mobile application on Google Play and Apple App Store directly.
How to Book and Manage an Evo with Amazon Alexa
You can use any of Amazon's Alexa-enabled devices to book an Evo. Here are the commands you need to book your ride:
Alexa, ask Evo to find me a car

Alexa, ask Evo to book me a car

Alexa, ask Evo how much time is left on my reservation

Alexa, ask Evo to cancel my booking
Linking an Evo Account to Alexa
Alexa works best once it is linked to the Evo mobile app, taking but seconds to accomplish. Once you are a member, proceed to activate the Evo skill by carrying on the following:
Navigate to the Alexa skill store

Enable the 'Evo' skill

Allow access to your Alexa device location

Connect your Evo account to your Evo skill

Login to Evo
Contact Evo via Physical Mail or in Person
Evo Car Share has their offices based in Vancouver, British Columbia. Either visit them from Monday to Friday between the hours of 10 AM and 5:30 PM at the following address, or send them physical mail:
Unit 205-332 Water Street,
Vancouver,
British Columbia,
V6B 1B6, Canada
Evo on Social media
As one of BC's most popular ride-sharing services, Evo maintains an active presence on multiple social media channels. Here is how you can keep up to date with their movements, and get your voice heard. Support is provided to all queries presented to Evo on social media.
Evo Twitter
@EvoCarShare tweets local updates, promotions, and the celebration of company milestones showing just how progressive Evo actually is. Feedback via Twitter is welcomed, and support staff encourage users to direct message them with any commentary regarding their experience with the company.
Evo Facebook
@evocarshare posts app updates and current company developments on a regular basis. Feel free to message customer support via Facebook messenger. Their average response time is reported at approximately an hour.
Evo Instagram
@evocarshare serves as another social media channel for Evo to keep clients updated regarding the latest company developments, promotions, and app updates. You can however direct message Evo on Instagram with any customer service related enquiries.
Evo Pinterest
Evo Car Share on Pinterest posts news regarding app updates and current company growth milestones. While interacting via Pinterest is possible, the staff are far more active on other social media channels.