Epic Games Incorporated is a company that specializes in video game software development. It is a game publisher that is based out of Cary, North Carolina along with having a considerable presence in Canada. Tim Sweeney is the company's founder who started the company Potomac Computer Systems in 1991.
When he first founded the company, he ran it out of his parent's house in Maryland. In the same year, Sweeney released the game ZZT and then renamed his company Epic MegaGames Inc. A year later in 1992, Sweeney appointed Mark Rein as a partner and who is now serves as the vice president of the company. At the end of the 1990s, Epic Games moved to North Carolina.
Epic Games develops the Unreal Engine along with a game engine that is commercially available to the public. This game engine powers all video games that are internal such as Fortnite, Unreal, Gears of War, and the Infinity Blade series. In 2014, the Unreal engine received recognition by being named the most successful video game engine by the Guinness World Records.
With its success, Epic Games has been able to acquire ownership of other video game developers. It currently owns a stake in Chair Entertainment and Psyonix. The company also owns a cloud based software developer Cloudgine. Since the company owns all of these entities, it has expanded to establish studios in various locations worldwide. It has a number of sub studios in Seattle, Berlin, Seoul South Korea, Yokohama Japan and England.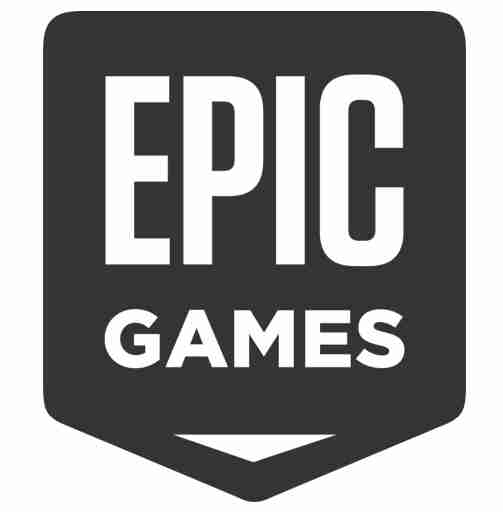 Today, Sweeney remains the majority shareholder and an entity called Tencent currently owns a 48% stake and 40% of the entire company. In 2012, Epic Games moved to a game as a service model. Epic Games released the game Fortnite Battle Royale in 2017 and received more investment to help it expand its Unreal Engine offerings. The company eventually launched the Epic Games Store and is now worth an estimated $15 billion.
One of the main products that Epic Games provides is video games. The company has launched a number of games that have been both popular and commercially successful over the years. When the company first launched, it released ZZT along with shareware titles such as Jazz Jackrabbit and Epic Pinball. It also released the Unreal game series which became the primary showcase for its Unreal Engine. Epic Games has also released the Gears of War video game series as well. The Gears of War video game series was eventually acquired by The Coalition and Microsoft Game Studios. Some of the games that these entities own are games developed by Epic Games such as Shadow Complex, Bulletstorm, Fortnite and Infinity Blade.
Another main product of Epic Games is the Unreal Engine. The company is the developer of four of the most successful game engines in the industry. Each of the four Unreal Engines has a unique feature set of graphic rendering, game physics, and sound processing. All of these aspects can be adapted to fit the unique needs of any game developer that doesn't want to code a code from scratch. Epic Games named each of the Unreal Engines in numerical order such as Unreal Engine 1, Unreal Engine 2, etc. After developing these engines, Epic provides support to the Unreal market along with a digital storefront. This digital storefront allows the creators to sell Unreal assets to a variety of developers.
Along with the engines and video games, Epic Games also offers the Epic Games Store. This is a digital storefront that offers games for consumers. It was launched in December of 2018 along with The Game Awards. This entity is different from Valve's Steam storefront which receives about one-third of revenues from the sale of each game. The Epic Game Store currently takes 12% along with foregoing 5% for all games developed with the Unreal Engine. The lower revenue-sharing agreements allows developers to get more involved with the Epic Games Store.
Games as a service
In recent years, Epic Games has looked to move away from just being a publisher of video games. The company decided to shift to a game-as-a-service model. Sweeney stated that he realized that the old model was not working as well anymore. As a result, he believed that going with a service-based model was more lucrative. This new feature allows consumers to purchase video games digitally or play them on a subscription basis. It also allows them to avoid buying an actual disc. With games as a service, Epic Games has enabled consumers to have more convenient access to video games by just downloading it to their console. The games-as-a-service model has been one of the most beneficial innovations in the entire video game industry.
Epic Games problems and outages in real time
Is Epic Games down? On this page, you can find the latest problems involving Epig Games videogames as reported by our users. Thanks to our technology, we are able to detect problems with Epic Games videogames in real-time as experienced by our users.

Check the statistics below to see if you are the only one experiencing problems with Epic Games right now.
Most common problems reported in the last 48 hours
The table below shows the most frequent problems reported in the last 48 hours by Epic Games videogame players.
Are you currently experiencing problems with an Epic Games videogame? Share your thoughts, tips, and frustrations with other players using the form below.