Energy Plus is a relatively new energy company on the U.S. market. Founded in 2007 in Philadelphia, Energy Plus seeks to provide people with all their electricity needs for an affordable price. One of Energy Plus' main selling points is its generous rewards program. To promote their "green option," Energy Plus offers rewards such as airline miles, cash back, and college savings to its customers. Currently, Energy Plus has around 185,000 customers in eight U.S. states. These current states include Illinois, Maryland, New York, New Jersey, Ohio, Pennsylvania, Texas, and Connecticut. Energy Plus works with both businesses and homeowners to provide the cheapest and most efficient electricity on the market today.
If you are a Canadian resident, there are numerous ways to get in touch with Energy Plus' friendly staff. The easiest way to contact Energy Plus is simply to call 1-855-500-8707. This toll-free hotline is only open from 9AM-5PM Monday through Friday.
For those out there who want a bit more information on this company, check out the helpful links below.
There are two main ways you can mail a physical letter to Energy Plus. The first is to send a letter to their main headquarters, which is located here:
Energy Plus Headquarters
3711 Market St
Philadelphia, PA 19104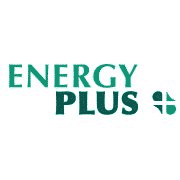 You can also reach this Philadelphia headquarters by dialing the number (877) 320-0356.
If you just want to send a letter to Energy Plus' P.O. box, then take down this address:
Energy Plus
Box 38815
Philadelphia, PA 19104-9728
Although Energy Plus is relatively new, this company can be found on a few of the more popular social media platforms. Facebook users can easily "friend" Energy Plus at this URL. Plus, Energy Plus has its very own Twitter page at this URL.