Operating across Canada and some parts of the United States, Earls is a chain of restaurants started by a father-son duo in 1982.
The restaurant started as a casual dining place built by families for families. It aims to nurture relationships by providing an experience beyond dining and food.
Today, the dining chain operates in 68 restaurants in Canada, and a few in the United States. Their head office is located in Vancouver, British Columbia.
If you've never been to Earls, you are seriously missing out. From the food to the drinks and art on the walls, all of it is a reflection of the community it serves. The delectable food, unique drinks, and friendly ambiance all help make it one of the best restaurants in North America.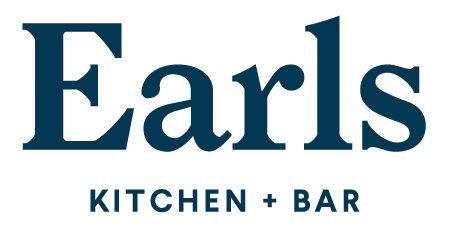 The COVID-19 pandemic has forced the family-owned chain of restaurants to shift its focus from perfecting the dining experience to perfecting online orders and home deliveries.
For that reason, they have worked to enhance their customer service through their website.
In this guide, let's take a closer look at the customer care services offered by Earls.
How to Get in Touch with Earls Customer Care Services
Earls Customer Care Services
If you visit Earls Canada's official website, the first thing you will likely notice are images of delicious food and offers by them with regards to delivery and pick up of food.
Moreover, what you'll notice is that the website is easy to navigate through, whether you are looking for the menu, delivery options, nearest locations, or gift cards.
Earls has placed all the important tabs right at the top of their homepage so that they are easy to find and access.
These include:
When you scroll down, you will find all the customer services links you might be looking for. We'll discuss each of them in detail:
Contacting Earls
After scrolling down, you'll notice a 'Contact Us' tab at the bottom right of the page. When you click on it, you will be presented with all of the ways you can contact Earls.
It is pretty straightforward and simple to contact them. How you do it depends on your preference and what you need.
Placing an Order
The most common reason to contact Earls is to place an order. For that, each webpage contains 'Book a Table' and 'Order Online' options. Depending on what you want, you can click on either.
When you click on book a table, you will be asked about the country, state, city, and store nearest to you or the one you want to go to. Once done, you will need to enter the number of people, day, and time.
If a table is available, you will need to sign in and enter your details to confirm your reservation.
Alternatively, if you want to order online, you can click on that tab. It will provide you with the menu options, after having done that, you will have to sign in and confirm your order and whether you want to pick it up or want delivery.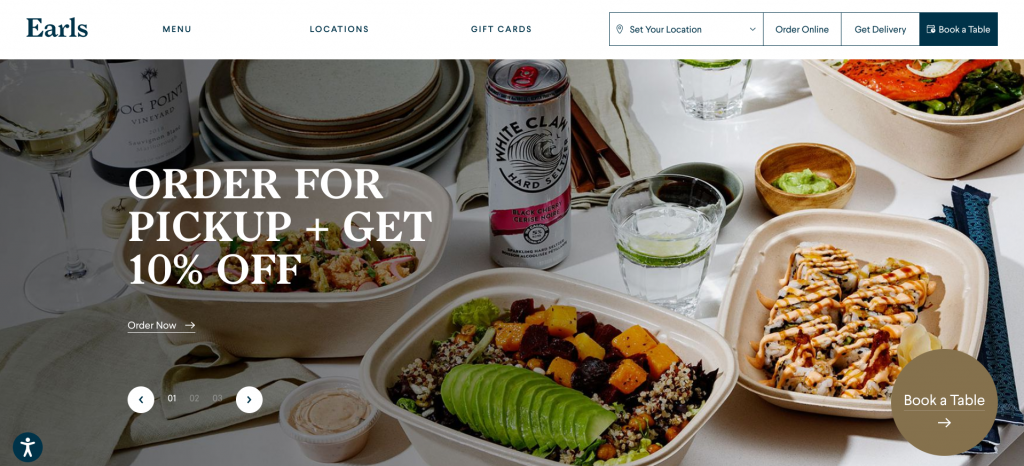 Finding An Earls Restaurant
If you are looking for the nearest Earls restaurant to you, they have a helpful tab for it. You will need to enter information about your country and city.
Or you can directly let the site use your current location to provide you with the nearest one to your location.
Placing a Call
If you want to directly speak with an Earls customer support staff, you can call them at this number:
Sending Them an Email
You can also send them an email if you wish to speak to them or have any comments. Their email is:
Sending Them Mail
Want to send them a direct mail? They have an address for that too! It is:
Earls Head Office
#200-425 Carrall St.
Vancouver, BC, Canada 
V6B 6E3
Giving Feedback
If you wish to provide feedback to the restaurant or have any complaints, you can also fill out their feedback form. In the form, you will need to enter information about you, details of your visit to an Earls restaurant, a rating of your dining experience, and whether you have any additional comments.
Earls Gift Cards
If you are interested in giving someone an Earls gift card, you can easily do it through their website. To buy either of the gift cards, you will need to sign in and enter your details. They have two categories of gift cards available; one is a digital or physical gift card.
You can get either of them mailed to your recipient or buy yourself. The other category of Earls gift card is their corporate gift cards, which includes their corporate gift card programs based on various price ranges and discount options.
The Earls Gift card section also includes an option to check your balance on your card if you already have one. You will need to enter your gift card number and security digits to do so.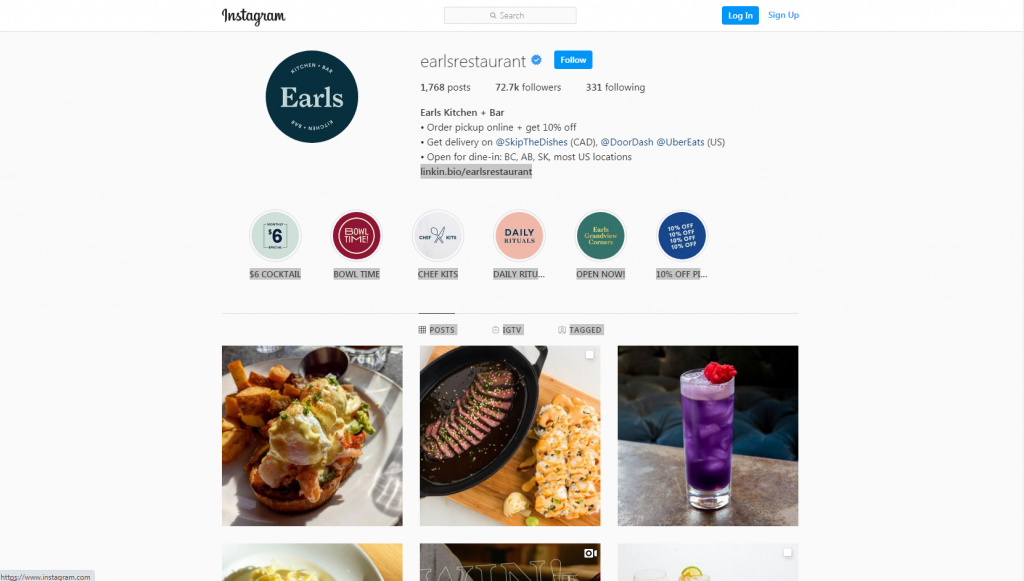 Earls Social Media
If you want to connect with Earls via social media, have any comments or complaints, or just want to learn about their new menu additions or offers, you can follow them on the following social media handles:
Earls Menu
On the homepage, the Earls website also provides you the option to access their menu.
Their comprehensive and graphic menu is divided into a few categories that you can read through including their drinks menu as well. Their menu also includes grocery options and chef kits you can buy through them.
Closing Thoughts
Earls is a chain of restaurants built on the foundation of family and love. It aims to carry these aspects forward through all of its stores and locations.
Whether you want to find the nearest Earls restaurant to you, connect with them via social media, place an order, make reservations, or send them feedback, you can do all of that through their comprehensive and easy to navigate website.