Domino's is known for two things – delicious pizza and excellent customer care.
Domino's is a multinational pizza chain restaurant that operates worldwide. The first Domino's restaurant opened in 1960 in Ypsilanti, Michigan, in America.
Over the years, it became one of the biggest names in the food and restaurant industry, especially in the competitive pizza market.
Currently, it has over 13,000 employees in company-owned stores, supply chain centres, World Resource Center, and regional offices.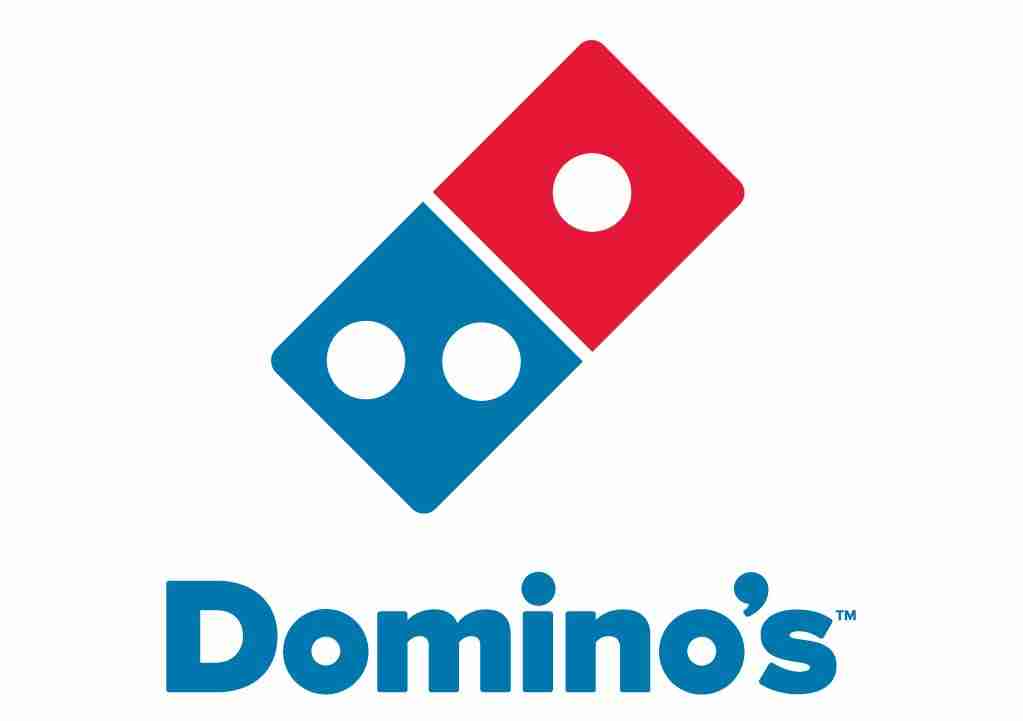 The brand is often associated with pizza. However, it is not the only thing Domino's is famous for. Other items on Domino's menu, such as chicken wings, pasta, desserts, and submarine sandwiches, are equally in-demand.
Apart from the taste and quality of its food, another factor that contributes to Domino's worldwide success is its exceptional customer care service.
The company prioritizes its customers and strives to provide maximum assistance in all cases.
So, whether you have a complaint, query, or suggestion – you can rest assured that you will get an apt response from Domino's.
An easy way to connect with Domino's is through their official website.
How to Get in Touch with Domino's Pizza Customer Service
Domino's Pizza Customer Support Services
Here are some ways in which Domino's delivers excellent customer support services to its customers in Canada.
COVID-19 Response and Support to Clients
High hygiene standards have always been Domino's strong suit. In the wake of the ongoing pandemic, Domino's has taken safety measures a step further by introducing Zero Contact Delivery.
In other words, you can now have your favorite food delivered at home or pick it up from Domino's without interacting with any other individual.

The Zero Contact Delivery approach is geared towards limiting interaction while providing the best food and services. You can add in instructions for drivers while checking out, specifying where you would like your order to be placed.
The delivery expert will place your order in the specified area and move away to a safe distance.
Pre-payment and pre-tipping can make Zero Contact Delivery more efficient. You can learn more about it by visiting their website.
Contact Information
Domino's is all about providing appetizing food wherever you are. All you need to do is place your order through the phone or the website, and you will receive the delivery shortly at your desired location.
They also offer carryout services. In that case, you can place an order via phone or website, and pick up your order shortly from the specified store.
Domino's Official Website
Domino's website is super user-friendly and placing an order through the website is extremely easy.
Simply visit Domino's official website, choose Delivery or Carryout option on the Homepage, select your order, and check out.
For a carryout order, you may want to explore the location of various Domino's store to find the one nearest to you.
The website includes a separate page for this purpose – Domino's Store Location in Canada. You can check out different stores and coupons here.

Contact & Support Information
Domino's wants to facilitate its customers as soon as possible. Therefore, it offers various contact options that you can consider.
Scroll down to take a look at how you can call, write, or email Domino's regarding their products, services, or any other concern that you may have.
Call Domino's Pizza
You can contact Domino's representative on their toll-free number any time to place your order and get instant assistance.
Even if the representative is unable to sort out the matter, they will direct you in the right direction and facilitate you in every possible way.
Connect via Email
Domino's always welcomes emails. They are highly responsive, which means you can always expect to receive a quick response from Domino's.
To further facilitate its customers, Domino's offers two language options.
You can choose the language of your choice to discuss your ideas, concerns, praise, complaints, suggestions, or any other matter with Domino's team.
You can also sign up to receive email offers and coupons from Domino's. They advertise their offers, promotions, coupons and much more through email.
Receive all these perks right in your inbox by signing up for email offers. You can also unsubscribe from email offers whenever you want.
Write to Domino's Pizza
Domino's caters to feedback in every form. Therefore, they urge their customers to write to them. You can send your mail at the following address:
Domino's Pizza of Canada Ltd
Attn: Customer Care
1608 Sylvestre Drive, Unit 4
Tecumseh, Ontario
N8N2L9
FAQs
Providing quick and effective assistance is a priority at Domino's. Therefore, the website includes a detailed section for FAQs or Frequently Asked Questions.
This section answers several questions regarding the following topics.
Ordering
Career at Domino's Pizza
Corporate and advertising information
Piece of the Pie Reward
Privacy and data security
Social Media Handles
Domino's also engages its customers on various social media platforms, including Facebook, Instagram, and Twitter.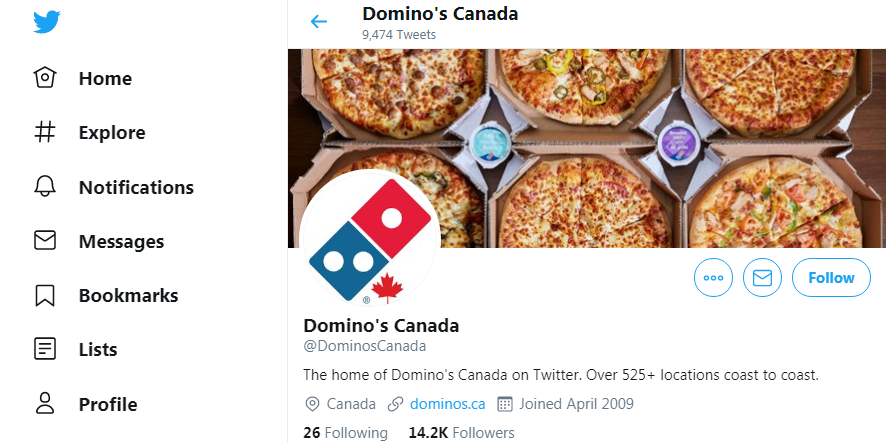 You can follow Domino's on these platforms and reach out to Domino's representatives. The customer care staff responds as soon as possible.
Domino's App
Connecting with a restaurant has never been easier.
You can now download Domino's app on an Android phone to connect with Domino's and place your order any time you want.
Using the app comes with perks like exclusive coupons. The app is user-friendly and available in two languages – English and French. You can even track your order through the app.
The Bottom Line
Domino's is committed to providing the best experience to its customers and goes out of its way to facilitate them.
It provides varied contact and customer care options. Whether you reach out to the company via email, call, or social media, you can always expect a quick and effective response!