Dollarama was designed for Canadians who absolutely love a bargain. Founded by Larry Rossy, the very first Dollarama store was opened in 1992 in the small town of Matane, Québec. All of the products in this original Dollarama store sold for $1 or less. It didn't take long before this Dollarama became incredibly popular with the locals, and Dollarama quickly spread throughout the rest of Québec.
Today, Dollarama has well over 1,000 stores all across the Great White North. Although not all the items are $1 anymore, none of Dollarama's products go over $4. Just a few of the products offered at every Dollarama location include candies, cleaning goods, and kitchenware. Dollarama is currently a publicly traded company and is listed on the Toronto Stock Exchange under the ticker DOL.
Dollarama customer service
There are numerous ways for Canadian consumers to get in touch with Dollarama's Customer Service division. Perhaps the easiest way to get in contact with Dollarama is to call this toll-free number (888)755-1006 #1000. You can also send Dollarama a quick email using this email address contactus@dollarama.com.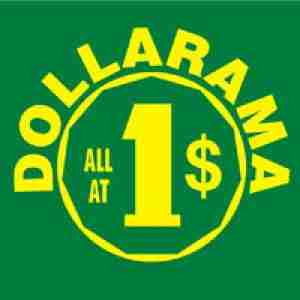 If you don't feel like calling or emailing Dollarama, don't sweat it. There's plenty of other ways to get some info on this well-known retailer. Just take a look at some official links below to learn more about this fabulous company.
Looking to send a physical letter to Dollarama's headquarters? Well then, just take down this address:
Dollarama Inc.
5805 Royalmount Avenue
Montréal, Québec Canada
H4P 0A1
You can also call this headquarters by using the number (514) 737-1006. For those of you who need to fax information to this head office, use this number (514) 409-2097.
And, since almost everyone in the world is online, it'd be sort of odd for Dollarama not to be on at least one social media site, right? Dollarama does indeed have its own Google + profile, which you can find by clicking on this link. Users of Facebook can "friend" Dollarama on this webpage. And, lastly, Instagram users can see what's happening in the wonderful world of Dollarama on this URL.