Dollar Tree is an American-based retail chain that sells goods for around $1 or less. There are now a little over 13,500 Dollar Tree stores within the USA and Canada. The founding of this company un-officially goes back to 1954 when K. R. Perry founded the variety store K&K 5&10 in Norfolk, Virginia. It wasn't until 1970 that Perry decided to found a new chain store alongside K&K called "Only $1.00." Both of these stores blossomed across the Northeast throughout the 70s.
Once the executives of "Only $1.00" saw how profitable their business model was, they decided to sell K&K to KB Toys in 1991. As the 90s wore on, executives decided to change the name "Only $1.00" to "Dollar Tree Stores". Dollar Tree then went on a buying spree, purchasing the rights to many dollar stores across the USA and Canada. Today, Dollar Tree officially owns both Deals and Family Dollar. Just a few items sold at all Dollar Tree locations include toys, party goods, foodstuffs, health products, kitchenware, and books. Dollar Tree is traded on the NASDAQ under the ticker symbol DLTR.
DollarTree customer service
Dollar Tree has a very easy to remember toll-free number: 877-530-TREE (8733). Americans and Canadians can use this telephone number to get in touch with Dollar Tree's Customer Service department 24/7.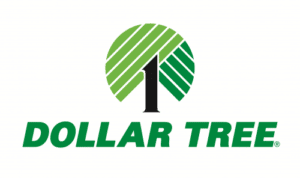 Perhaps you want to figure out some more information on Dollar Tree by yourself. If that's the case, check out a few of these useful websites.
Here's is Dollar Tree Canada's official "Contact Us" page. You can type in your name, email address, and message in the spaces provided. Once you're done, hit the big green "Submit" button to send your email to Dollar Tree Canada's staff. There are also a few helpful addresses on the bottom of this page you could use to send Dollar Tree a handwritten note.
This is the Dollar Tree's "Customer Service" page, which is basically an FAQ page. A few of the links you'll find on this page include "Online Questions & Answers," "Company Questions & Answers," and "Store Questions & Answers."
Looking for a Dollar Tree location in the Great White North? Take a look at this "Store Locator" page. Type in your home address and hit the "Search" button. You'll soon see a bunch of locations pop up on the screen complete with hours of operations and telephone numbers.
If you're looking for corporate information on the Dollar Tree, look no further than this URL. This is the "Contact" page for Dollar Tree's corporate headquarters, so you'll find plenty of ways to get in touch with the company's head honchos here.
Everyone loves videos, right? Well, Dollar Tree has produced dozens of entertaining and informative videos over the years. Want to see them all? Then drop everything and click on this webpage right now.
For those out there who want to send Dollar Tree a handwritten letter, there are many ways to go about it. First off, if you want to send your letter to the official head office in America, take down this address:
Corporate Secretary Dollar Tree, Inc.
500 Volvo Parkway
Chesapeake, VA 23320
For those looking to send their letter to Canada's corporate office, use this address:
Canada Corporate Office
3185 Willingdon Green Suite 206
Burnaby, BC
LSW 4P3
And, thirdly, for those looking to reach Canada's merchandising office, use this final address:
Canada Merchandising Office
205 Courtney Park Drive West Unit 105
Mississauga, ON
LSW 0A5
The Dollar Tree is involved on some of the most popular social media platforms. People on Facebook can "friend" the Dollar Tree on this website. Twitter users can follow the Dollar Tree on this webpage. And, finally, for those who are into that "Pinterest lifestyle," check out the Dollar Tree's Pinterest page right here.