The Walt Disney Corporation has been making dreams come true ever since it was founded in 1923. From "Steamboat Willie" to Star Wars, there's no denying the influence Disney has in the global entertainment industry. In order to spread Disney merchandise outside of the iconic theme parks and around the world, the Disney Corporation founded the first Disney Store in 1987.
The first stores were opened in California, but they quickly spread across the USA. In the 1990s, Disney Stores started to open in Europe and Asia. Although The Children's Place bought the rights to many Disney Stores in 2004, they have all been re-sold to the Disney Corporation as of 2008. Some of the more famous flagship Disney Stores include one in NYC's Times Square, and a 54,000-square foot store in Shanghai. People can find Disney Stores in Japan, Canada, Hong Kong, the U.K., Australia, China, and Ireland, just to name a few.
Disney Store customer service
Disney is known around the world for their high-quality customer service. If you need to get in contact with this magical company, use this toll-free number (800) 328-0368. A representative from Guest Services should be there to help you.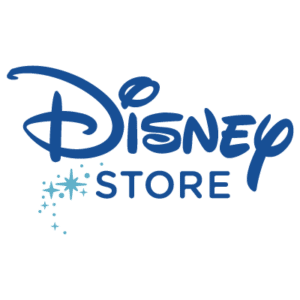 If you want to learn a bit more about the Disney Store, take a look at these links below. You'll find a great deal of information on each of these websites.
This is the Disney Store's "Guest Services" page. There are a bunch of tabs on this page that you can click for assistance in your Disney Store adventure. Just a few of these tabs include shipping info, sales tax information, and a list of helpful telephone numbers.
Want to send a quick message to the Disney Store right from the comforts of home? If so, look no further than this "Contact Us" page. Just type in your email address and message before hitting the "Submit Message" button. You should receive a response from Disney within a few days.
If you want to look up the closest Disney Store to your home, check out this "Store Locator" page. Write in your location, then hit "Search." You should see a bunch of Mickey Mouse symbols popping up on the map below. You can take a look on the right hand side of the screen to get more information on each Disney Store's address, telephone number, and distance from your home location.
Here's a list of all the Disney Stores located in the USA, Puerto Rico, and Canada. Just click on the province or state you are interested in to get more detailed information. Just so you're aware, Canada only has Disney Stores in the provinces of Alberta, Ontario, British Columbia, and Manitoba.
For those who want to send a handwritten note to the Disney Store, here's the company's main headquarters:
Disney Store Corporate Headquarters
443 S Raymond Avenue
Pasadena, CA 91105
As you would expect from a global company like Disney, the Disney Store has a massive presence on social media. People on Facebook can "friend" this company on this webpage. Twitter users can follow the Disney Store's tweets right here. Instagram fans can join the Disney Store's Instagram page right here. Lastly, people with a Google+ account can take a look at the Disney Store's profile on this URL.