For those who don't live in British Columbia, you may have never heard of Coast Cable. However, no matter where you live in Canada, you've probably heard of telecommunications provider Eastlink. Although Eastlink officially owns Coast Cable, it's still known by its former name in parts of British Columbia, especially along the Sunshine Coast. Eastlink was founded in 1971 and soon started acquiring companies like Coast Cable, Delta, and Persona across Canada. Today, Eastlink is one of the most powerful Internet, TV, and telephone providers all across Canada and even into the state of Washington.
Unfortunately, Eastlink no longer offers services to Saskatchewan. Ah, Saskatchewan, we are so sorry for your loss! However, residents of Québec, Alberta, Manitoba, New Brunswick, Prince Edward Island, Nova Scotia, Newfoundland and Labrador, and, believe it or not, parts of the island of Bermuda can access the wonders of Eastlink's services.
How to contact Coast Cable customer service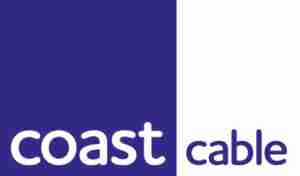 If you want to contact Coast Cable's Residential Services department, try this telephone number (604) 885-3224. A member of Coast's team should pick up here 24/7. Of course, there are many other ways to get in touch with Coast Cable's team. For those out there interested in finding out some more details on this company, check out the links below.
For those of you who've seen some of our Canada Customer Service guides before, you know we like to start off these lists with the company's official "Contact Us" page, right? Well, this guide is no different. Here you'll find all the info you could ever need on how to get in touch with Coast Cable. You'll even have the ability to initiate a "Live Chat" with an employee right from this webpage.
Interested in sending an email to Coast Cable? Click on this URL. Coast Cable's email addresses are neatly laid out on this "Webmail Access" page.
Here's Coast Cable's "Support" page. Much like the "Contact Us" page, you'll find ways to "Live Chat" on this page if you want to speak with a member of the team. You can also type in any question that's been on your mind about Coast Cable into the search bar. If you already have a Coast Cable online account, you can access your profile on this page.
While there's no dedicated Coast Cable YouTube channel, Eastlink has its own YouTube page. There are tons of "How To" videos here, as well as informative playlists concerned with customer service, entrepreneurship, and Eastlink's Winston Home Security system.
Anyone interested in sending Coast Cable a letter in the mail should use this official P.O. box:
Box 8660
Station "A"
Halifax, Nova Scotia
83K 5M3
Are you on Facebook everyday? Well, let's be honest, who isn't? The next time you are on the social media website, take a moment to check out Coast Cable's Facebook profile on this link. It's extremely useful to "friend" Coast Cable so you can know all about the latest deals this company is offering in your neck of the woods