If you live in Canada, you must know about Cityfone. It is one of the Canadian cellular networks owned by Rogers Communication. The services of Cityfone are provided by Rogers Wireless. The company was founded in 1997 and has garnered a wide customer base since then.
Cityfone is popular for offering affordable and simple cellphone services. It aims at providing Canadian senior citizens with a simple, affordable and user-friendly solution to meet all their wireless needs.

Cityfone's plans start as low as $18 a month. You can also choose from a wide range of cellphones. In addition to these basic services, you can also use additional services such as data plans, home phones, and tablets. Simply put, you will get affordable devices and plans to meet all your wireless connection and device needs via Cityfone.
The simple to use and understand plans and devices makes it convenient for Canadians even with little knowledge of these things to get the best devices. It offers simple and straightforward plans with no hidden charges and reliable country-wide coverage. Thus, Cityfone is preferred by many Canadians because of its immaculate services and easy to understand packages.

If you are a Cityfone user or are thinking about switching to Cityfone, then you've come to the right place. In this article, you will learn everything you need to know about Cityfone customer service and how you can get in touch with them with your queries.
How to contact Cityfone support service:
Dedicated Live Agents
Cityfone has dedicated live agents to attend to the calls of their customers. These agents work 7 days a week and will give you prompt replies to all your queries. Whether you have any questions about the packages, devices or any other queries related to the products and services of Cityfone, you can call the live agents and they will help you out. Simply call at 1-888-281-2098 and get in touch with one of the live agents.
The timings of live agents are as follows:
Monday to Friday: 8:30 am to 10:00 pm
Saturday: 10:00 am to 7:00 pm
Sunday and Holidays: 11:00 am to 7:00 pm
The live agents' helpline is closed on 1st January and 25th December.
Contact Centre
Cityfone's contact centre is open at convenient hours 7 days a week. You can opt for live chat, email or call via phone and talk to one of its customer service representatives.
The aim of the Contact Centre is to help build a positive and seamless long-term relationship with the customers. Thus, you can expect prompt replies and immediate answers to your questions. The customer service agents of Cityfone are highly qualified and know their job. You won't be disappointed by contacting them at all.
FAQs
If you are looking for answers to any frequently asked questions about Cityfone, its products or services, then simply visit the FAQ page. You will find here detailed answers to all your queries. You can browse the page by topic and get detailed answers to all frequently asked questions.
You will find here information about topics such as getting started, charges and service fees, mobile and 911, devices and warranty, wireless home phone and manuals.
Live Chat
Cityfone also offers a live chat option for its customers. You can simply visit the Cityfone website and click on the 'Start Chat' option. You will be taken to a page where you will need to fill a simple form.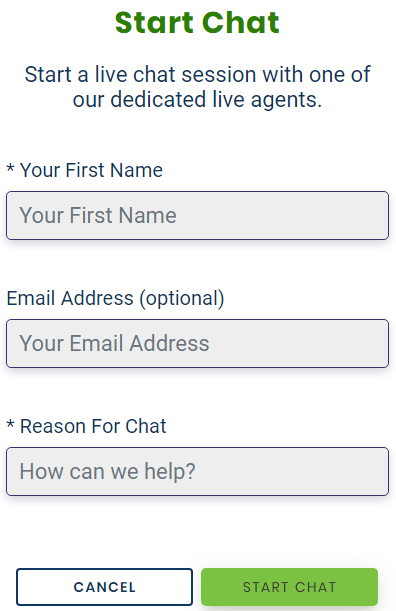 The details you need to fill include your first name, email address and the reason for a chat. Once you have filled out the form, click on Start Chat and you will be taken to a customer service representative who will assist you in any way you want.
Send Email
If you have any questions that need detailed answers, then the best course of action is to write Cityfone an email. Simply send an email by filling out a form available on the Cityfone website and you will get a prompt response from one of the representatives.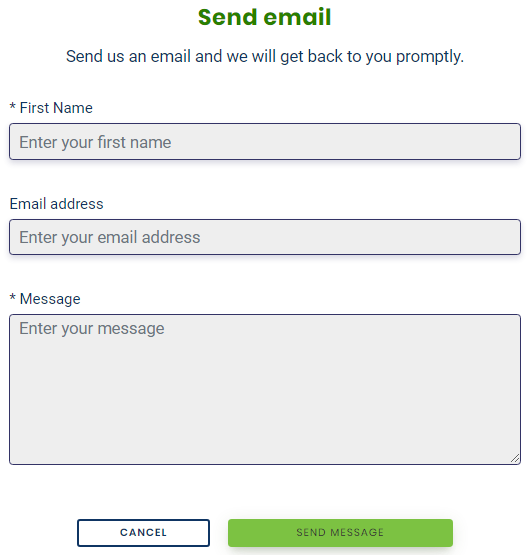 You only need to fill out your first name, email address and the questions you have and send the message. It will reach the concerned department and you will get a prompt response regarding all your queries.
Mailing Address
Cityfone's office is located at
Box 19372
Metrotown PO
Burnaby, BC V5H 4J8
If you have anything you want to send to their office, then this is the mailing address you need to follow. Make sure you include your account number, mobile phone number, and your full name when mailing anything to this address. Your queries will be taken up by the concerned department and they will get back to you as soon as possible.
Subscribe
If you want to get the latest news about the promotion, events, new products and services, then you can also subscribe to Cityfone's newsletter.

Simply enter your email address on the website and you will be enrolled for the newsletter. You will receive information about all the latest things happening at the company. You will also be one of the first customers to get to know about the latest promotions, products, and services.
Cityfone is one of the leading cellular networks and device providers in Canada. It has been serving Canadians for nearly a decade now and has great feedback from customers. If you are a Cityfone user or are thinking of switching to Cityfone, then the above-mentioned information can come in handy for you. You can use any of the above-mentioned ways to communicate with the customer service representatives of the company and they will assist you in any way possible.
Cityfone's website offers detailed information about all its packages and devices. You will also find information about the different plans, promotions, fees and travel packs. The charges and service fees associated with each of the devices and packages are also available on the website. The website is available in English and French languages. You can opt for any of these languages that can help you better understand the offers and packages of Cityfone.