The Canadian Imperial Bank of Commerce (CIBC) has already changed the lives of many people since it started in 1867. For 55 years, CIBC has provided exceptional customer service. Two of Canada's largest banks merged in 1961 to create CIBC. Together, they had 82 branches and 94 years of experience. They have stood through some of the toughest financial situations in Canadian history and in only 30 years since their initial opening they have already managed to build 58 branches throughout the country. Since then they have expanded their financial services in order to support each individual citizen in his or her own unique way.
They pride themselves in specializing in mortgages, loans, business financing, and general everyday banking options. They have paved the way of online banking, making it affordable, simple, and easily accessible to all Canadians. Today, CIBC services clients around the world. There are more than 1,000 branches and close to 3,800 ATMs in Canada alone. CIBC has won numerous awards and was the first chartered bank in Canada to offer mobile banking. In the month following the phone app's 2010 launch, more than 1 million clients logged in. Everyday banking, mortgages, investment advice and retirement planning are just a few of the services offered.
CIBC Client Care Information
CIBC takes customer service and feedback very seriously. Don't hesitate to contact a representative or branch manager for any type of assistance that you need. Calls to the toll-free numbers listed below are answered 24/7:
For questions or banking assistance – 1-800-465-CIBC (2422)
To report a lost or stolen credit card – 1-800-663-4575
For mobile banking support – 1-877-433-1902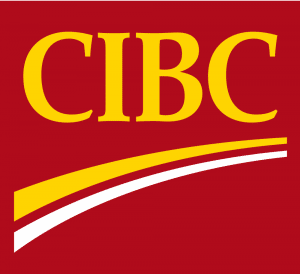 If you need additional help or would like to report an unsatisfactory experience, reach out to Client Care: 1-800-465-2255. Agents are available Monday through Friday from 9:00 a.m. to 8:30 p.m. ET. Calls are also answered on Saturday and Sunday from 9:00 a.m. to 5:00 p.m. ET. Follow the prompts to enter your bank card number and password. Press zero if you'd like to speak directly to an agent.
To send a fax, dial 1-877-861-7801 or 416-218-9440 in Toronto. (Tolls may apply in Toronto.) Please include your name, fax number, home or email address and the nature of the problem you're having.
To leave feedback or register a complaint online, go to https://www.cibc.com/ca/cibc-and-you/to-our-customers/our-commitment/contact-cust-care.html. You are not required to provide an email address. If you include confidential financial or personal information in your message, CIBC will contact you by phone in order to protect your privacy.
Useful Links to Information or Assistance
For information on contacting specific departments or to chat online with a representative, visit this page. Chat agents are available on weekdays from 9:00 a.m. to 10:00 p.m. ET. On Saturday and Sunday, you may chat from 9:00 a.m. to 6:00 p.m. ET. For information on small-business banking, visit this page. For information on corporate and commercial banking, visit this URL. To read professional articles on a variety of financial topics, follow this link. For a complete list of CIBC websites, go here. For detailed information on resolving conflicts, visit this page.
If you need to write to the customer care department you can do so by sending a direct mail to the following address:
P.O Box 15,
Station A,
Toronto, ON
M5W 1A2
Or to the head office:
Commerce Court
Toronto, ON
M5L 1A2
Links for Following CIBC on Social Media