Chip Reverse Mortgage is an entity of HomEquity Bank, assisting clients with their home equity finance needs. In particular, Chip Reverse Mortgage helps individuals and families to properly maintain financial stability in regards to their homes. Homeowners understand the importance of paying off home loans because – on average – owning a home is the biggest investment any individual and/or family has to make in their lives.
If you have any specific questions regarding services, inquires, account information, or if you need general information, feel free to contact the customer service at the phone numbers listed below.
General inquires
Phone number (toll free): 1-866-522-2447
Local number: 416-925-4757
F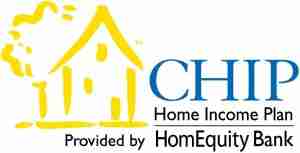 or further details regarding specific topics or general resources, the following list includes a variety of sources which you can visit at your convenience.
First time homebuyers may not completely understand the minor and major details that are involved when negotiating reverse mortgages. However, the team of Chip Reverse has put together a number of insightful videos. These videos are created to teach the basic fundamentals, facts, lies, and processes of reverse mortgages.
Chip Reverse Mortgage believes that customers should always be told the truth. There is a risk in hiding information from their customers just because it is not public knowledge. However, that is not the case here. Unbeknownst to most of the general public, there is an important (and illegal) method known as "Tied Coercive Selling."
If you would like to have more information, updates, and exclusive news on Chip Reverse, you can follow them on their official social media accounts.