What is CheapOair and why is it so popular? Its popularity is due to the company's hybrid traveling business model.
With CheapOair, you can book anything from flights and cars to entire vacation packages around the world as well as get tons of travel deals. The company's success also benefits from the fact that customers can make bookings both online from a computer or smartphone and also via the traditional phone.
CheapOair is truly a one-stop travel solution which is why there's no surprise that they offer their customers multiple customer service options.
Live Chat
One of the fastest ways to get your questions answered by CheapOair is to use the Live Chat function from their official Canadian website. At the top of the page, between the bright red phone number and the language selector, you have a link for Live Help.
Clicking the link will open up a Zendesk chat box in a new window. Just enter your name and email address and start typing. You should receive a reply within minutes, depending on how busy the staff members are.
You should receive notifications if the operators are busier than usual. You will also see your position in the queue, although that doesn't always make it easy to judge the response time.
Phone and Chat Support
If you want to place a call in Canada to customer service, you may do so at the following two numbers.
888-766-3163 (English)
888-525-7573 (French)
You can ask about anything you would like, from flight details to credit card charges. Unlike the US customer service, Canadians have it easier since the dedicated Canadian customer service for CheapOair doesn't have a separate phone line for billing information.
However, keep in mind that occasionally this might mean that there are longer wait times. The good news is that support is provided 24/7 so you can call whenever you have plenty of time to spend on the phone.
Next to the phone numbers listed on the Customer Support Page you'll also see a Live Chat button.
If you're looking to cancel a booking, you can't do it via email. You'll have to call the dedicated phone line: 800-525-0400
Customer Support Requests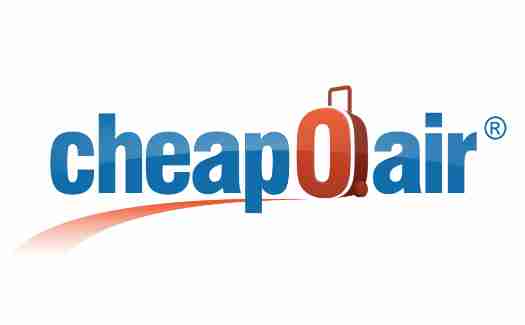 If the Live Chat experience didn't give you the information needed and the phone lines are too busy, you can always opt to send a request via the online form of the Customer Support Page.
The form will require you to fill out your name, email address, phone number, and booking number. You also have to select a couple of subjects or types of queries before you're put in contact with the appropriate customer service representative.
Requests may take more than a day before they're addressed. Another small bonus is that usually email responses tend to be a lot more detailed than anything you'll get from a Live Chat conversation.
CheapOair FAQ Section
The CheapOair Customer Support Page also has an FAQ section. It is split into seven categories so that you can easily browse for information on flights, hotels, insurance, billing, or general questions about the company and its policies.
CheapOair Self-Help Tools
A very cool feature that you can use to get additional information or to manage your bookings is the Self-Help Tools section of the Customer Support Page.
From there you can contact the Help Desk directly and ask about billing information or request a callback from a representative. If you want to request a callback, you'll have to fill out your name, email, and a valid zip code.
From the Manage Booking menu, you can check your flight schedule or other booking information including the itinerary. You may also change the schedule or print your boarding pass.
In order to use the Self-Help tools, you have to be a registered user of CheapOair.
Other information can be obtained without having an account. Phone numbers and email addresses are available to visitors too. So is the flight news feed at the top of the page. You'll often see a series of links about closed airports, emergencies on runways, new travel restrictions, etc.
This is one of the easiest ways to stay apprised of international travel-related news.
At the bottom of the CheapOair Canada website you'll also find a section titled 'Traveler Tools.' From there you have quick links for the FAQ section, customer feedback section, and other pages with important information for frequent travelers.
For example, you can check airline baggage fees for all classes as well as apply for a CheapOair credit card. Experienced travelers know how easy it is to stock up on miles and get even better deals on future travels.
The same page will offer information on how to redeem your reward points.
On the customer feedback page you'll be able to see what other CheapOair travelers had to say about their experiences. The testimonials are short but they also don't beat around the bush. They're also arranged from most recent to oldest so you can have a better idea of what to expect at the moment.
How to Contact CheapOair on Social Media
Although there's already very good phone and website customer service in place, you can also get in touch with a CheapOair representative via Facebook.
The official Facebook page for CheapOair allows you to send inquiries via private message and get answers on general topics. You can also use Facebook to book a flight, car, or a hotel through CheapOair.
How to Contact CheapOair Administrative Offices
If you want to talk to the higher ups, you can do this by sending a letter to the following address:
CheapOair Canada
7100 Woodbine Ave, Suite 05
Markham, ON L3R 5J2
You may also contact the head office by phone, fax, and email.
905-474-1119
905-474-1118
Just keep in mind that this contact information is not for customer service purposes.
Final Word
It's not often that giants like CheapOair guarantee excellent customer support. This is why it is so good to see that CheapOair offers customer support via phone, live chat, and email to ensure that every customer can get their problem across to the support desk, no matter where they are located.