If you're an avid traveler, you must have come across the airline giant – Cathay Pacific Airways Ltd. Known as the flag carrier of its country – Hong Kong – the airline takes passengers and cargo services to nearly 200 destinations in more than 62 countries across the globe.
With its head office at Hong Kong International Airport, Cathay Pacific is currently the tenth largest airline in the world. In fact, in 2010, the airline had the honor of being the largest international cargo airline globally.
Cathay Pacific was founded on 24 September 1946 by Roy C. Farrell and Sydney H. De Kantzow. As Air China's major shareholder, Cathay Pacific has an amazing future ahead of it. It doesn't matter which continent you're in, you can easily find their office for all your queries and complaints.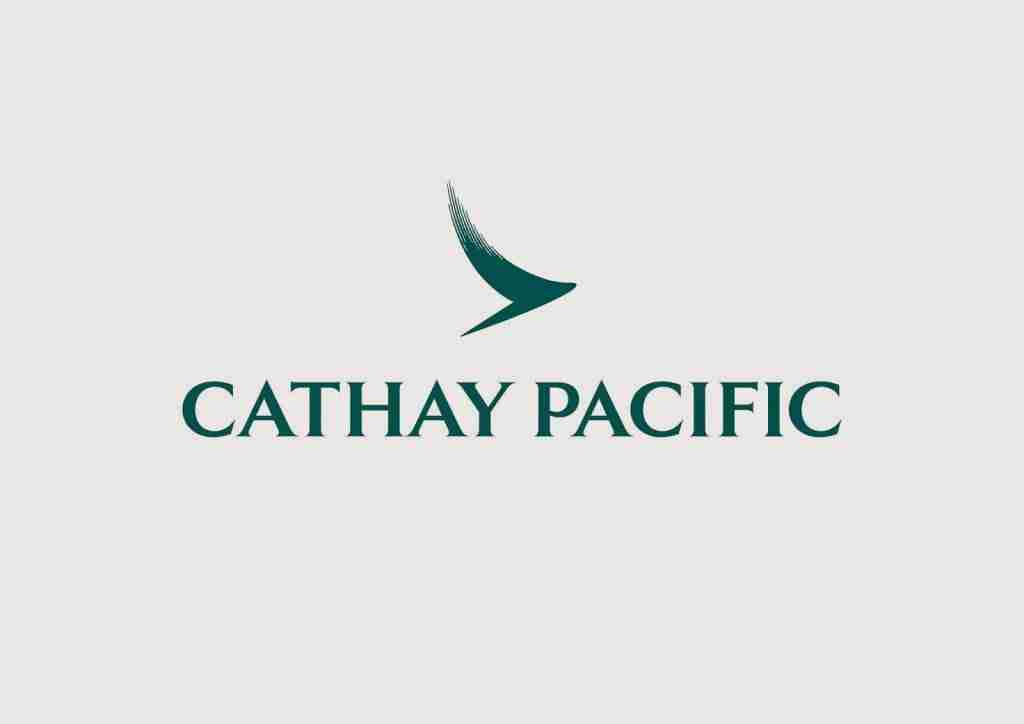 Cathay Pacific is known for its excellent customer service. Whether you're residing in Canada, USA, Russia, or Europe, their website caters to a wide area of customer services like visa and passport checking, flight status, as well as refunding and rebooking.
Booking a flight with them means that you will not face any time-consuming issues. They also offer passengers self-service facilities at each airport for valuable customer experience. With global contact centers, customers can send their compliments, complaints, and feedback to the team.
Available through call, a self-service website menu, and many other user-friendly options, getting in touch with Cathay Pacific representatives is easier than ever. So, without further ado, let's get into the many ways the airline keeps its customers happy and satisfied.
Cathay Pacific Customer Service
The airline has a proven track record of treating passengers with the utmost value and importance. While they have offices at airport locations for easy communication, you can also contact their team online. Here's how to get in touch with Cathay Pacific Customer Care.
Contact Cathay in Canada
Cathay Pacific treats all its passengers equally, no matter what country they're from. If you live in Canada, Cathay Pacific's website offers a quick brief on how to contact its offices in Toronto and Vancouver.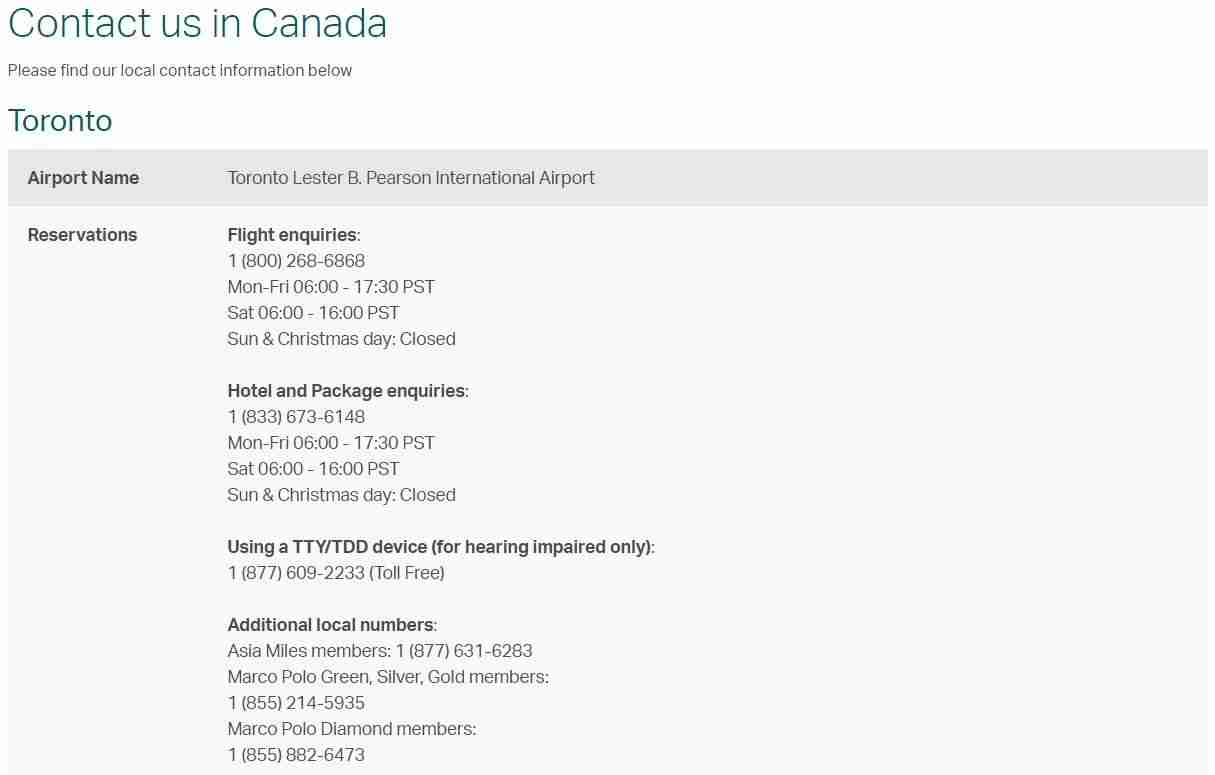 Under each city, there are details on how to enquire for a flight, book hotel packages, or seek a representative for a personal query. The airport offices in both the cities are open from Mon-Fri 6:00-17:30 pm and Sat 6:00-16:00 pm.
Cathay Pacific offers its Canadian customers easy access to each office. It remains open at the most important hours of the day. If you have any queries, complaints, or questions, you can visit their office and find a help desk.
Helpline
We've already mentioned that each airport at Vancouver and Toronto can be contacted through a helpline. The airline has different numbers for each passenger issue. Once you dial the number, you will be re-directed to an assistant who will answer your queries.
Flight Enquiries
For flight enquiries, you may call 1(800)268 -6868. The facility is open every day, except Sunday and Christmas. Many passengers call the airline to find out about flight schedules, flight cancellations, and if they want to book another flight on their journey. If you have any questions related specifically to your flight, this is the helpline to dial.
Hotel and Package Enquiries
Most passengers also like to book hotels through Cathay Pacific to get discounts and affordable hotel parking. If you have any such queries, you may call on 1(833)673-6148. This helpline specifically deals with Canadian citizens who are flying to Hong Kong.
As a national airline, it helps Canadian passengers find a comfortable abode and exciting trips in Hong Kong.
Additional Local Numbers
For any additional queries regarding refund, cancellation, or changing your seat on the plane, you can call on 1(877)631-6283. This number is specifically for members of Asia miles. They numbers for Marco Polo Green, Silver, Gold instead is 1 855 214 5935, while for Diamond members is 1 855 882 6473.
Helpline for Hearing Impaired
Cathay Pacific also has an exclusive phone line for the hearing impaired. This helpline assists customers who use TTY/TTD device for communicating. The number is 1(877)609-2233.
Baggage Services
For baggage services, you may get in touch with them by calling on 1(905)694-1736. If you want to claim lost baggage or track your valuables, contact them through this number for all your queries. Upon calling, an assistant will help you make a delayed baggage report, find your bag, and track its progress.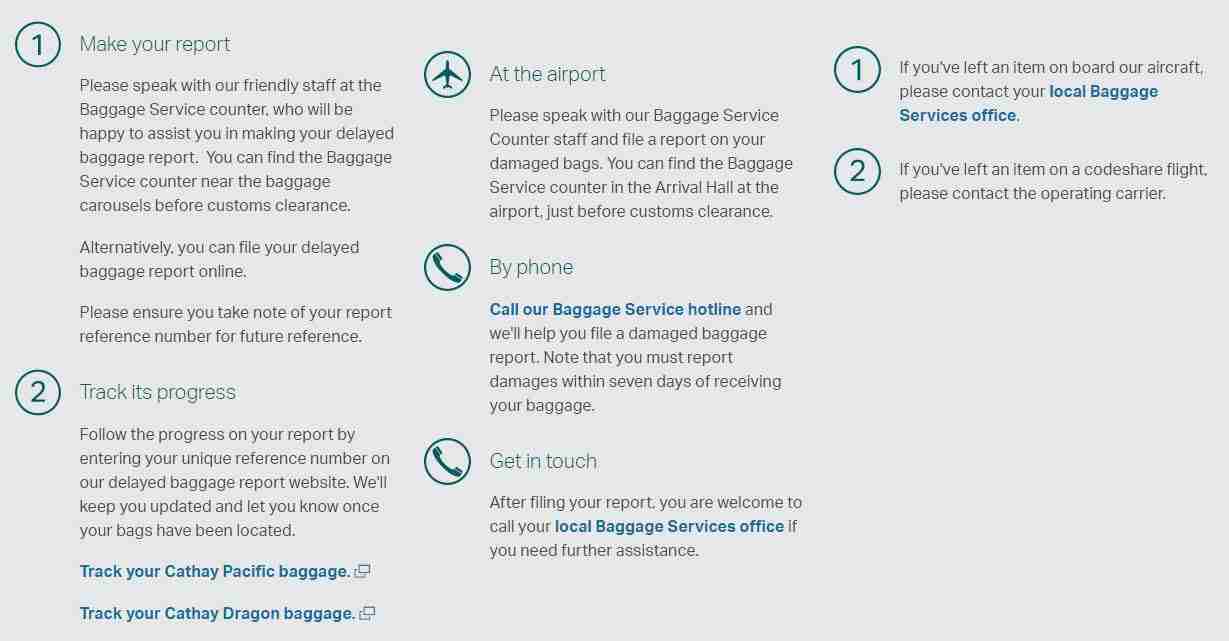 Self-servicing Menu and FAQs
Apart from a hotline for Canadian passengers, Cathay Pacific's website also has a self-servicing menu. You can click on any topic that will take you through a step-by-step guide to find what you're looking for. Whether it's booking a special assistant at the airport, staying updated with flight cancellations, or learning about airport check-in, this is the most helpful menu to visit.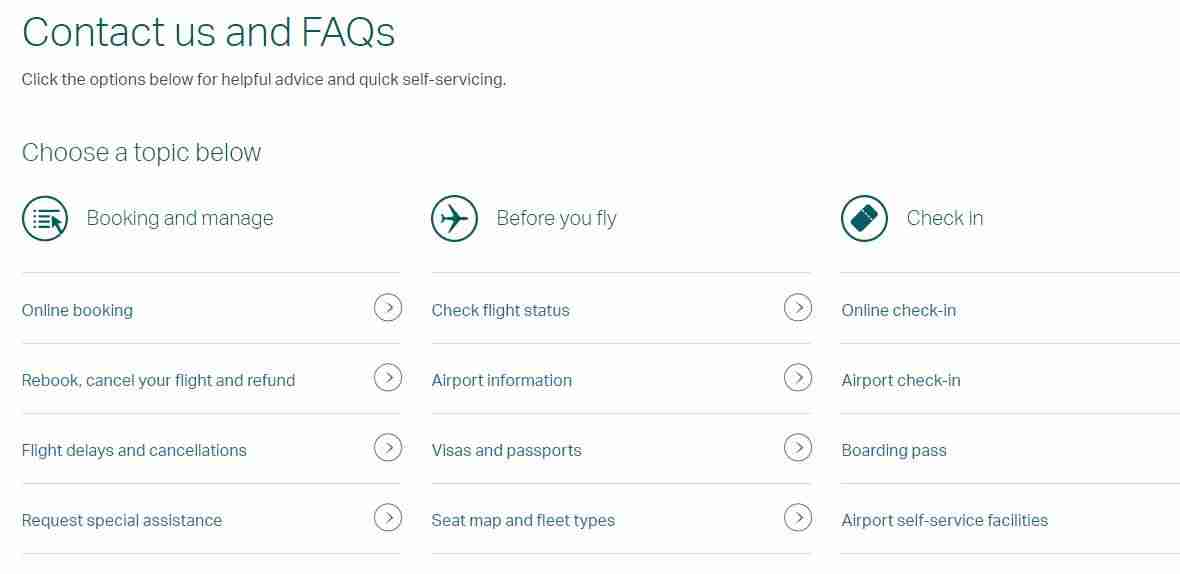 The website also offers special perks for frequent flyers in Canada. With separate topics on baggage, booking, and flight management, the menu allows customers to feel at home with Cathay Pacific.
Social Media
While Cathay Pacific tends to most of its customer queries through call, it's also extremely active on social media. You can find them on Facebook, Twitter, LinkedIn, and Instagram. With a huge following, each social media handle engages and interacts with customers from all over the world.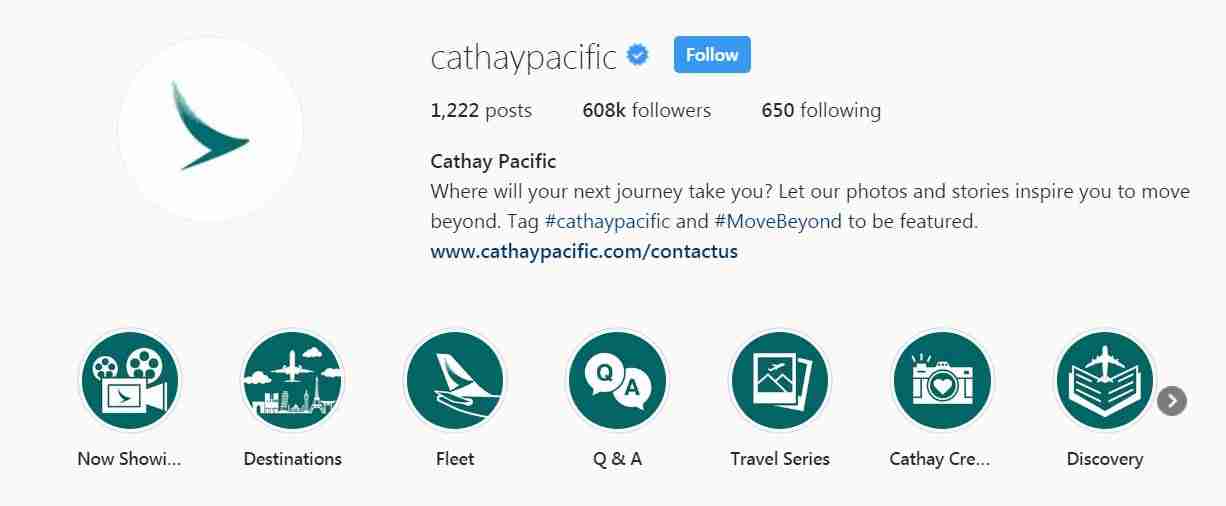 By updating social media accounts regularly with airline discounts during the holiday season and posting about flight perks and aesthetic pictures that ignite a love for tourism, Cathay Pacific really knows how to keeps its audience on its feet.
Cathay Pacific is a wonderful airline to book a flight with. Almost every passenger from Canada delights in the wonderful flight experience. The airline is known for always offering its passengers extra value, comfort, and convenience. You can get in touch with them through the helplines mentioned above, their website, or their social media handles!