Casper is a popular e-commerce company that sells sleep products such as mattresses, pillows, bed frames, bedding, and more.
The company proclaims to be the ultimate sleep company and values the importance of good sleep in everyday life.
Casper's primary aim is to provide its customers with luxurious, innovative, and uber-comfortable mattresses and other sleep-related products. Casper mattresses come with an impressive 10-year warranty.
Casper mattresses and other products are quite popular in Canada. The company does everything in its power to provide its customers with a smooth-sailing experience.
In this stride, it continues to find new and helpful ways to ease its customers' journey via its official Canadian website.
How to Contact Casper Customer Care Services
Here are some ways in which Casper makes sure to provide its customers with the support that they need:
Contact Casper
Casper offers you the opportunity to reach out to its customer service representative by dialing:
You can call or text the company on this number from Monday to Friday, 9am to 9pm ET and on the weekends from 9am to 6pm ET.
You can also visit the company's Contact Us webpage, which has a helpful "Get Help!" tab that you can click on. It will open a pop-up search bar on the side of the page where you can enter your question or concern. Once you press enter, the website will show you suggested content based on your search.
Store Locator
Casper offers its customers a helpful "store locator" feature, which allows you to enter your city, province, or postal code and find the store that is nearest to your location.
Once you enter your location, the website will highlight all the stores that are in your area. All you have to do is scroll down till you find the one that is closest to you.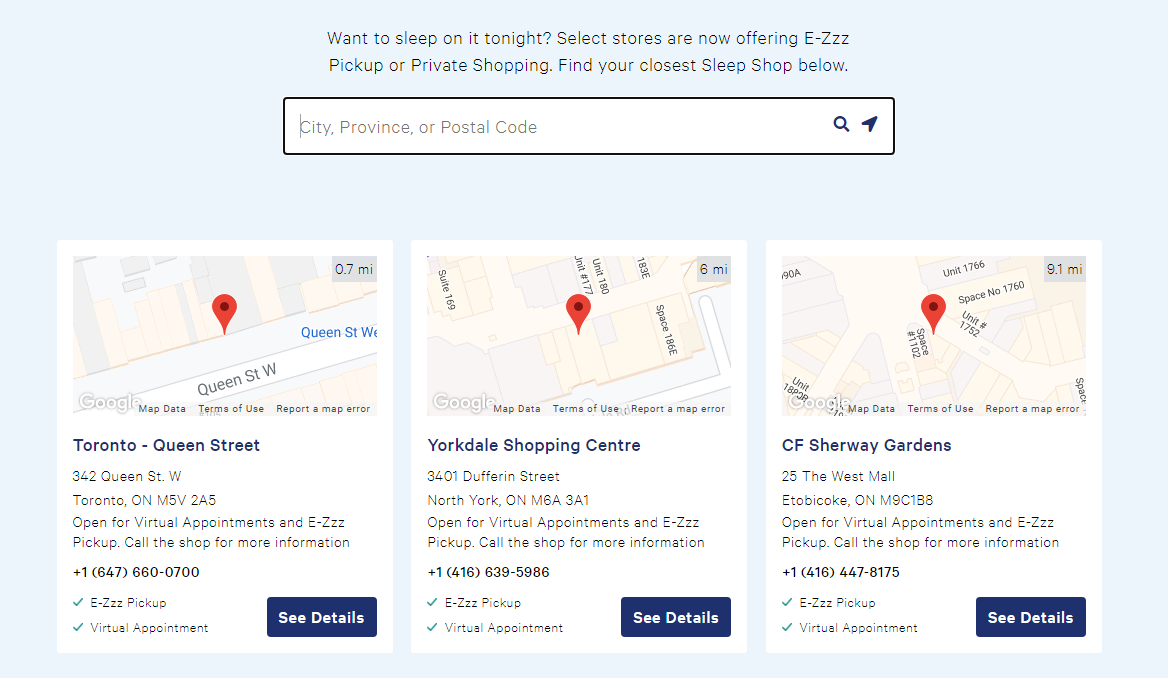 Each store on the website has its Google Maps pin, address, and contact information listed with it.
FAQs
The company also has a detailed FAQs webpage with a search bar at the top that you can use to enter your question. Alternatively, you can simply scroll down and browse through the numerous FAQ categories listed on the page. These include popular questions, orders and shipping, returns and exchanges, resources, and retail and partnerships.
There's also another category, Casper products, that is further divided into FAQ categories for all the products manufactured and sold by the company. All you have to do is select a FAQ and the website will direct you to a webpage with a comprehensive answer to your question.
Response to COVID-19
Casper has shown quite an all-encompassing and proactive reaction to the current global pandemic of COVID-19. It has introduced new ways in which you can shop at Casper stores.
You can learn all about these ways on the webpage with retail updates.
Some Casper stores are allowing walk-in shoppers, with standard COVID-19 safety measures in place. Meanwhile, some stores are only offering safe and reliable E-Zzz Pickup, which allows you to place your Casper order online and pick it up later.
You can also book a nap appointment with the company and let its sleep expert help you find the sleep products that you need.
The company also gives you the facility of a virtual appointment in which you can consult with a Casper sleep specialist over video chat and ask them all your sleep-related questions.
With this feature, you can also place an order with the company and the product will be shipped directly to you. Alternatively, you can also book a time to shop at your local Casper store and have the entire store to yourself.
Casper is providing all of these features and varied ways to shop to its customers to keep them safe from contracting COVID-19. With these features, you can shop with the company while enjoying the safety and comfort of your home.
Casper Return Center
Casper acknowledges the fact that at times its customers might want to return its products.This is why it has dedicated an entire webpage on its site to its return center.

If you have to return a Casper mattress or furniture piece, then you can simply get in touch with the company. This policy is applicable if you return the product within the 100 nights risk-free trial for the mattress and 30-nights trial for the furniture.
Casper will not only remove the items from your house, but it will also provide you a full refund. If you have to return any other Casper product, then you will have to print out the prepaid shipping label, put the label on the product box, and then drop it off at any UPS location.
Follow Casper on Social Media
You can follow Casper on various social media platforms such as Facebook, Instagram, and Twitter.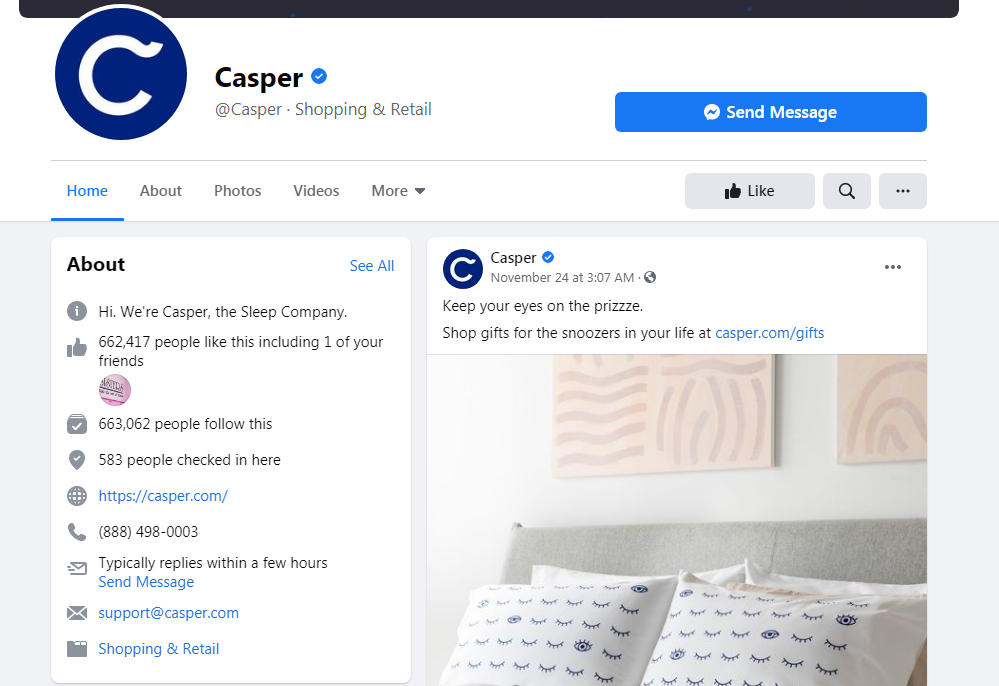 The company is quite active on all platforms and provides its followers with regular organizational updates. You can find out everything about its products and interact with other Casper buyers on these platforms. You can also get in touch with Casper by messaging it on these platforms.
Additionally, you can subscribe to Casper's YouTube channel to gain insight on Casper products via informative and fun videos. You can also follow the company on LinkedIn to stay updated about any job opportunities. If you want to take a close look at Casper's products, then make sure to follow the company on Pinterest as well.
The Bottom Line
Casper is a company that wants to spread joy and a good night's sleep with its products. It also wants you to have the most incredible experience as a customer. This is why, whether its via its website or social media, Casper strives to provide you with the best customer care services possible.