Established in 1992, Cash Money Canada is one of the oldest and the most reliable money lending companies for short term loans. Their decades of experience in the industry have allowed them to make a name for themselves in providing only the best in terms of services.
They've established a certain criterion in performance which is unmatched by others and has made them the number one choice for most of their consumers. With an eye on improving their financial services, Cash Money Canada works in accordance with the Canadian Consumer Finance Association (CCFA) in order to ensure that their lending practices are responsible, reasonable, and do not exploit anyone.
Over the years, Cash Money Canada's dedication to their consumers has grown and is even reflected in their consumer practices. As a result, their customer support services are among the best. If you need any help, we're taking a closer look at Cash Money Canada's customer support services so that you can know what to do, if you ever need to contact them.
Get the Cash Money Canada App
If you want easy access to the services of Cash Money Canada, download the Cash Money Canada App today! To improve the availability of their services, they have apps that are suited for use on both iOS and Android platforms. You can download them both here: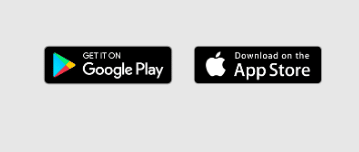 Cash Money Canada's Customer Support Services
If you need help, Cash Money has gone the extra mile to ensure that their consumers have all the assistance they need. You can reach out to them through the following channels.
The FAQ Section
Cash Money Canada has a dedicated FAQ section for any frequently asked questions that you might have. The FAQ section gives you options to choose from and the following are the ones that you can use:
Pick a Help Topic in the FAQs
If you need help with a specific topic, head over to the FAQ section in the Cash Money Canada support services. Over here, you will find dedicated topic sections where you can find answers for the following:
Each section gives you access to answers relating to the most frequently asked questions in relation to these topics. Users can then pick the question they have in mind and find the best corresponding answer for it.
Search for Answers
If you're not able to get the answer to your question, you can also make use of FAQ Search bar. This will sift through all the questions and answers in the inventory and help you find the appropriate answers to these questions.
If there are any questions that are not featured in the FAQs, you will have to reach out to the customer support team for more help and information.

How Do I Get in Touch with Cash Money Canada?
If you want to get help from a representative from Cash Money, you can also rely on traditional channels of customer support services. The following are the major ways that you can get in touch with Cash Money Canada's customer support services:
Calling the Helpline
If you would rather talk to a representative on the phone, you can make use of a dedicated helpline for consumers by calling on the following number:
877-526-6639 – Call timings are from 8 am to 11 pm from Monday to Friday and from 9 am to 5 pm on Saturdays and Sundays.
If you're calling for an overdue account, you can use a different dedicated helpline:
877- 857-7915 – Call timings are from 8 am to 11 pm from Monday to Thursday, from 8 am to 8 pm on Friday and from 8 am to 4 pm on Saturdays and Sundays.
If you want help to locate a store near you, you can also call the helpline on the following number:
866-987-2274 – Same timings as customer support.
Make sure to pay attention to the timings of the calls. While some locations can be available on a 24/7 basis, this does not mean that their customer support services will also be available round the clock.
Send an Email
Apart from the helpline, you can also send Cash Money Canada's support team an email on the following address:
It should be noted that they only have one email address for customer services so users can expect responses to be a bit slow. Nonetheless, they aim to have their emails answered within 24 hours.
Fill in an Online Form
If you don't want to send an email or call them, you can also fill in an online form which is available as part of the Cash Money Canada's customer support services. By filling in the online form, you can expect to get an answer as soon as possible. Much like emails, the Cash Money team promises to answer your form query within 24 hours.
Mailing Address
If you would like to mail something to the Cash Money Canada office, you can also do so on the following. While you might have different queries in mind, the following mailing address is used to handle most queries that are related to online customer support services, corporate and for past due accounts:
Cash Money
Online Customer Service
400 Carlingview Drive
Toronto, Ontario, Canada M9W 5X9
Socializing with Cash Money Canada on Social Media
Apart from the normal channels that are available on their website, you can also seek customer support or stay updated with the latest news regarding Cash Money Canada by following them on social media. The following are the different channels where you can find and interact with Cash Money:
By following them on social media, you can stay updated with the latest news, trends and more. Whether you want more help with taking a loan or want to find out more about the services, this short guide can help you contact the representatives of Cash Money Canada in no time!