Despite 'tires' being part of the name – Canadian Tires is not solely a business for automotive tires.
The deceptive name actually refers to a broader and multipurpose retail chain of stores across Canada which deals in a variety good including automotive, hardware, sports and leisure, home product, children's toys, and even food items.
Actually, when one thinks about it, it makes perfect sense why this particular combination of goods is sold by Canadian Tires.
Why does one usually need new tires or automotive parts? When they have to go to new places or destinations over long distances and one of the favorite such past times is camping, outdoor sports activities or hiking and the sort.
To that end, Canadian Tires stocks up and sells complementary goods that can be used in such excursions, new footwear for that hiking trip, packable food for camping, and trampolines for family reunion. It all makes sense!
Canadian Tires was founded 97 years ago in 1922 in Toronto, Ontario by John William Billes and Alfred Jackson Billes. At first, it was just an automotive tire and parts shop. However, it grew over the years until it became the diverse and multipurpose retail chain which exists today.
Over the many years of operation, almost close to one century, one thing which Canadian Tires has learned and emphasized upon repeatedly is keeping the customers and audiences satisfied. That includes excellent customer support and since it is a retail chain, direct customer interaction is the bread and butter of Canadian Tires. Hence Canadian Tires customer care is very extensive and thorough with a lot of options and mediums to get your problems and queries solved within minutes.
Customer Support
They started as an automotive parts dealer but today Canadian Tires deal with a much broader audience consisting of families shopping for food or household goods. Canadian Tires customer support is thus one of the top priorities for them and we will show you the multiple avenues they offer on their website to access their Canadian Tires customer support division.
FAQs
Since it is a retail chain, most problems and queries of customers are not that complex. More often than not, only simple solutions are required. To that end, Canadian Tires customer support has an extensive and deep roster of frequently asked questions on multiple aspects and topics.
The FAQs can be accessed here. Majority of customers and patrons will find solutions to any and all of their problems here. This is because Canadian Tires has a vast history of directly dealing with customers and the public has allowed the Canadian Tires customer support division to produce a list of the most commonly asked and useful FAQs.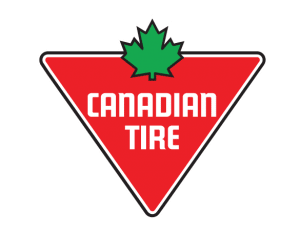 Helplines
Since Canadian Tires is a direct public dealing retail chain where customers often have many questions or confusions that need to be sorted out, they have set up multiple helpline numbers for different purposes.
These helplines are available at all times and provide different services by the Canadian Tires customer support.
Online Customer Support
1-866-746-7287
Corporate Customer Relations
English: 1-800-387-8803
French: 1-800-565-3356
Canadian Tire Roadside Assistance
1-888-727-7478
Options MasterCard
1-800-459-6415
Triangle Rewards / My Canadian Tire 'Money' Program
1-800-226-8473
The online customer support helpline is the all-purpose helpline that addresses all queries and concerns of the general public. Whatever problem you might have, you will surely find a solution by calling.
The corporate customer helpline is for the larger corporate clients and customers of Canadian Tires and is thus a more specialized helpline of the Canadian Tires customer support.
The roadside assistance helpline is one of the more helpful and considerate options available by Canadian Tires customer support which shows the value and regard they have for customers. Road problems can occur at any time but you don't need to worry, just call on it and a Canadian Tires customer support representative will be available to help.
Mail
Canadian Tires always looks forward to receiving feedback or queries of customers through traditional mailing channels like email or the post. To that end, customers can direct their emails through this link and send their post mails at this address.
PO Box 2000,
Station MainWelland,
ONL3B 5S3
Representatives of Canadian Tires customer support will carefully go through your letters and will get back to you with timely and adequate responses. When customers take the time out to write mail then it is the responsibility of old and prestigious firms like Canadian Tires to respond promptly.
Social Media
Despite being almost a century-old, Canadian Tires keeps up with conventions and developments of modernity. It realizes that social media avenues allow for direct customer interaction on a mass scale. This is why Canadian Tires maintains active social media profiles on the following platforms.
You can directly address and contact Canadian Tires customer support team on Facebook and Twitter and get prompt responses and messages about your concerns. These two platforms, in particular, provide the chance of communication with no barriers between Canadian Tires and the public.
Meanwhile, through YouTube, you can stay updated on Canadian Tires' newest promotional and video campaigns. This platform will keep you updated through video content without having to scroll down walls of text.
Conclusion
Canadian Tires as a retail chain is part of the services industry or tertiary sector. This is why it cannot afford to neglect or avoid its customers and their concerns. Excellent customer support is the key to surviving and pulling ahead in this industry and in this regard, Canadian Tires is not found lacking in any way.
We have discussed options provided by the Canadian Tires customer support. You can choose any one to contact its representative and get quick solutions to your queries and problems.