For more than 90 years, Canadian Tire has tried to meet the automotive needs of Canadians. Not only have they been specializing in vehicle equipment, but their brand has become an umbrella term under which a number of recognized companies fall, including Gas+ and FGL Sports. Since its initial start in 1922, Canadian Tire has expanded the brand to include over 1700 retail and gasoline outlets across the country, and its client base has grown to 250 million regularly buying each year. They have made shopping for necessities easy and simple, and continue to come up with daily innovations designed to make it even easier.
If you experience some issues, or if you need further information, please contact one of the numbers below.
For reaching the customer care line, call the 1-866-SHOP-CTR (1-866-746-7287). This line is available weekdays from 8AM to 5PM. Please note that this number may incur additional charges to your data plan, and it is advisable for you to contact your service provider to find out more about the fees you might have to pay.
If you have any corporate queries, problems, or complaints you may direct them to the Corporate Customer Relations department by dialling the 1-800-387-8803 for English assistance, or 1-800-565-3356 for French assistance.
For Canadian Roadside assistance you can dial the 1-888-727-7478.
If you have any queries regarding the My Canadian Tire 'Money' programme, you can dial the 1-800-226-8473.
Alternatively, you can visit the Canadian Tire website at www.canadiantire.ca, where you will be able to send an email by filling out this contact form.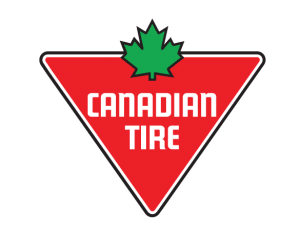 If you want to send a direct mail regarding any queries and complaints, you can do so by writing to the following address:
PO Box 2000, Station Main
Welland, ON
L3B 5S3
You can also visit the following social media pages: