If you are a fan of delicious and affordable condensed soups, then you must really love Campbell. Although it is a US company that is widely known for its delicious canned soups, it has been an integral part of Canadian homes since 1930.
Campbell takes great pride in providing its consumers with nutritious soups and broths made with beneficial veggies and whole grains. It also takes great care to fulfill the various dietary needs of the diverse Canadian people, with delicious gluten-free products.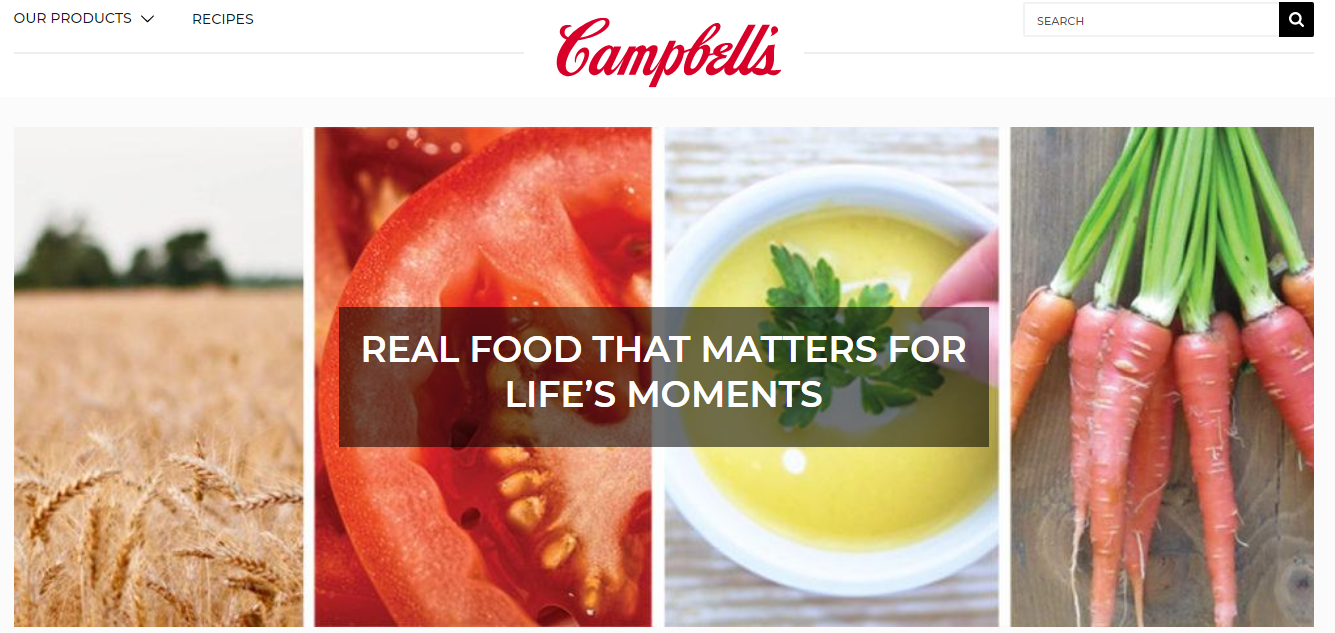 However, what really stands out about Campbell is that it places its customers' needs and satisfaction front and center. It puts in a dedicated effort to provide a wide range of customer support services to all of its customers via its website.
Let's take a look at how you can get in touch with Campbell's customer care team and avail its various services and offers.
Campbell Customer Support Services
Here are some effective and easy ways in which you can reach out to Campbell's customer care and support staff and avail the varied services on its website.
FAQs Page
Campbell has a comprehensive FAQs page on its website. It has a wide range of categories that you can browse through to find answers to your queries and concerns. These topics include food additives, allergens, packaging, GMO's, recipes, food preparation,etc.

Each category has different questions and answers that Campbell has carefully detailed to help out its consumers. Additionally, on the side of the webpage, there are also some quick links to different category-based products for your perusal. These include cooking, snacks, dietary alternative, etc. You can simply click on your chosen category and find out Campbell products that fall under that specific category.
Contact Campbell's
Campbell is utterly devoted to helping out its consumers in a timely and efficient manner. It makes sure to stay ahead of the competition with its swift call service. So, if you have any queries regarding Campbell products or services, you can reach out to them via their number 1.800.410.7687. You can call them Monday to Friday anytime between 9 a.m. to 7 p.m. (EST).
Moreover, you can also reach out to Campbell via mail. Just write to them on their address:
Campbell Company of Canada
2845 Matheson Blvd. East, Mississauga, Ontario
L4W 5J8 / Canada 
They will surely address your concerns in a timely and proficient manner.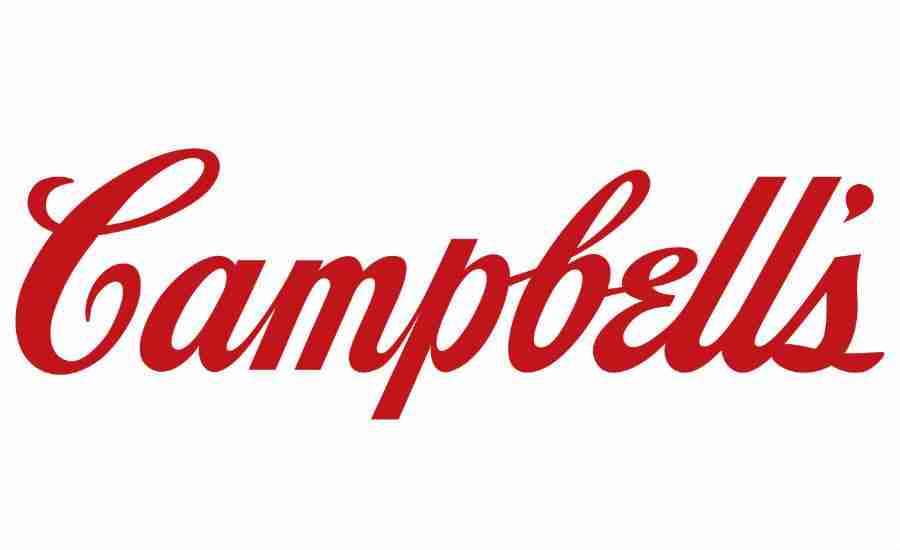 You can also reach out to Campbell via e-mail. Simply fill out the comprehensive form given on their website. So, if you have anything that you want to address such as a Campbell product that you bought or a specific question that you have, you can click on that category and fill out all the relevant information. This way, Campbell will know exactly what you want to address and will swiftly ensure that you get a comprehensive reply.
To find out more about Campbell's customer service, visit its "Contact Us" webpage.
Look Up a Product on Campbell Website
To help out its users and consumers, Campbell has a carefully detailed "products page" on its site. This webpage has all the Campbell products displayed for you to choose from. Additionally, it also gives you the option to filter the products on the basis of various factors – including brands, categories, main ingredients, dietary alternatives, etc.

You can also simply enter a Campbell product that you want to know more about in the search bar. Once you click on a product that you are interested in buying, Campbell will redirect you to that product's page where you can find nutritional information about it and the ingredients used to make it.
Cook with Campbell
Campbell has an entirely separate website designated to help its customers out with various recipes. On this website, labelled, "Cook with Campbell", you can browse through various recipe categories to discover scrumptious recipes that you can cook using Campbell products.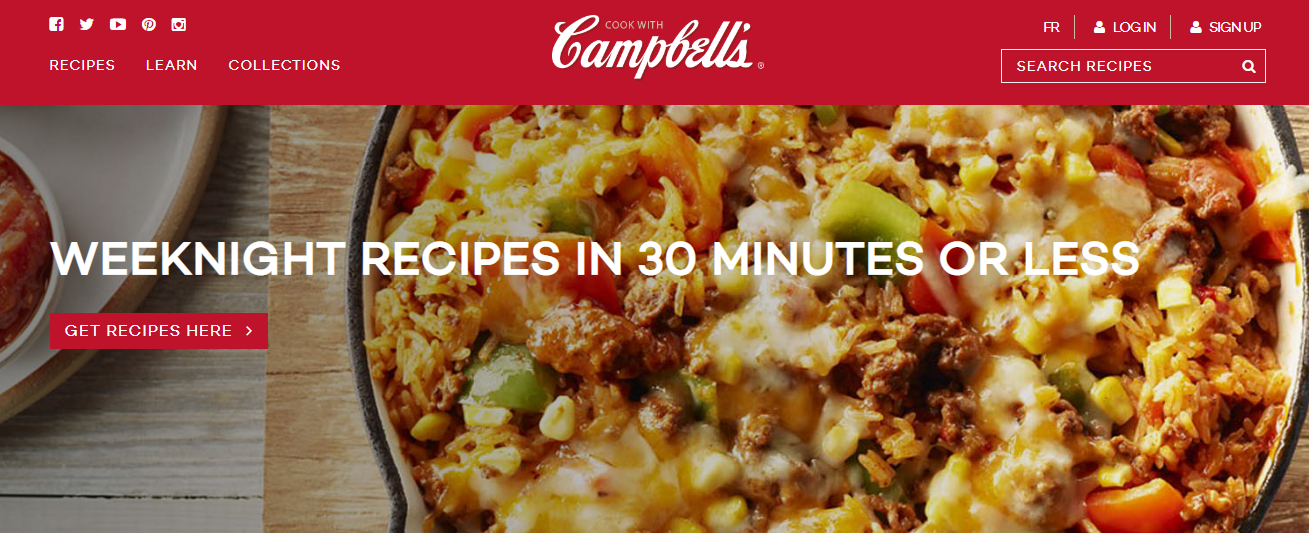 As if that weren't enough, you also have the option to view various fun recipe videos, such as Easy Skillet Chicken Parmesan and Beef And Orange Stir-Fry!
Social Media
Campbell Canada also has accounts on two widely used social media platforms – Facebook and Instagram. On Instagram, every week Campbell posts exquisite photos of a delectable dish that you can also learn to make via the link given in its bio. So, if you want to learn how to make these mouth-watering dishes, then start following Campbell right away.

On Facebook, Campbell has almost 410,000 likes. If you want to stay updated about the various activities, new products, and amazing offers that Campbell has to offer to its customers, then make sure to become a part of their growing Facebook community. You can also engage with other Campbell followers and discover how they use various Campbell products in their recipes and share your recipes with them. It's a win-win situation!
Moreover, Campbell Canada also has a YouTube channel, where it posts easy-to-watch short videos of delicious recipes. So, subscribe to their channel now to watch all of their videos and engage with their other subscribers.
Careers at Campbell
If you want to become a part of Campbell's growing organization, then we have got some good news for you. Campbell has an entire page on its website dedicated to visitors who are interested in making a career with the company. On this page, you can read everything that Campbell stands for and exactly the kind of employees it is looking for.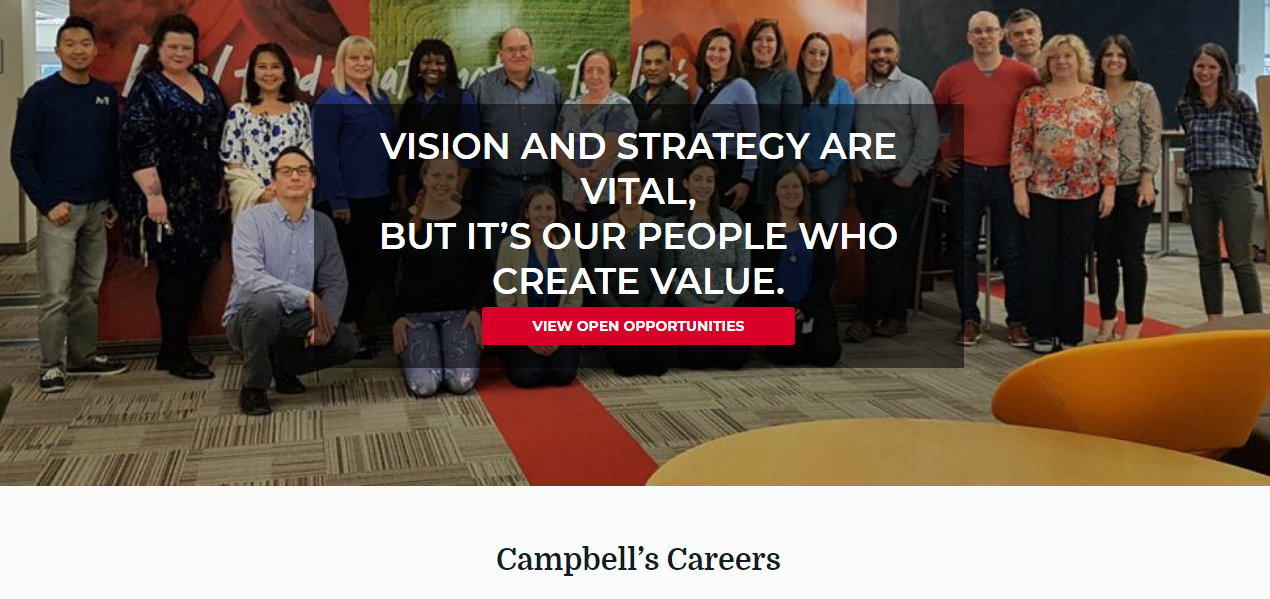 Additionally, if you want to find out the job opportunities that Campbell has to offer, then it has got you covered. You can visit its "Search for Jobs" webpage, which will show you every job opening available in Canada and the USA, along with other helpful information such as the exact location and the job type.
Campbell Promotional Offers
Campbell also has another helpful webpage on its site for its customers. This webpage mentions all of Campbell's promotional offers on it including lucky draws and contests. You simply have to click on the offer that you are interested in to learn more about it and participate in it to win various Campbell products.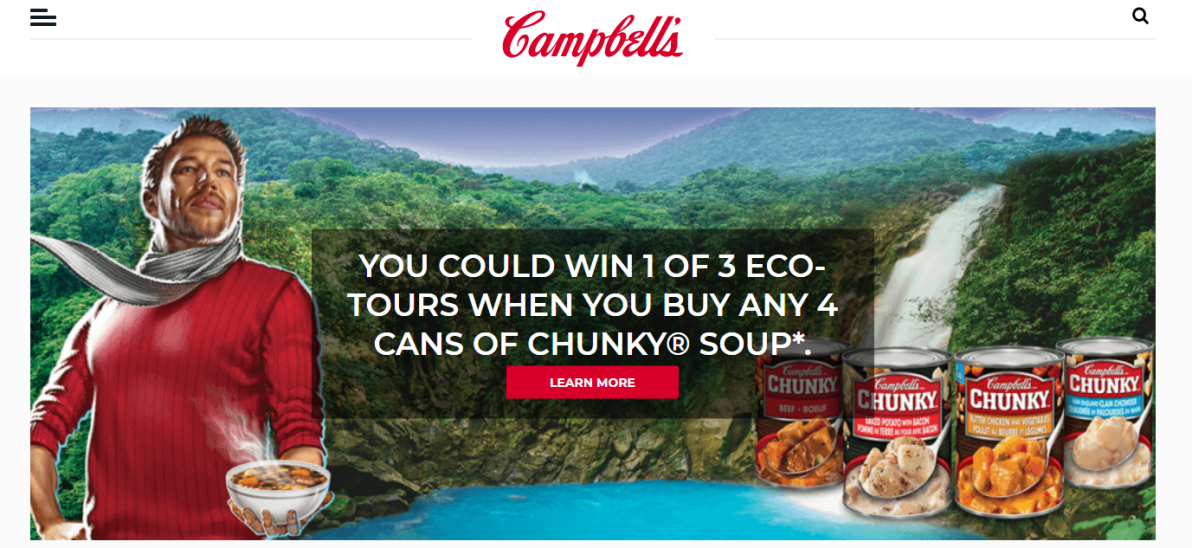 The Bottom Line
When it comes to providing excellent customer care, Campbell Canada has got you covered. You can reach out to the company via call or e-mail. Plus, you can avail various helpful services it has on its website for free. So, what are you waiting for? Get cooking with Campbell now!