Budget has been offering quality rental cars since 1958. What started out as a small fleet of only 10 cars has grown into an international business with nearly 3000 company-owned and independent franchises spread out all over the world. In Canada, you can find a Budget Car Rental store in every large city, and several smaller ones, in every province, coast to coast. In addition to low cost rental cars, Budget also offers trucks for rent and moving trucks, plus boxes and moving supplies are available for purchase at many locations.
Budget Rental Customer Service
Being in the rental business means customer service is of the utmost importance – happy customers are repeat customers. In person or online, you will be helped in the quickest and most friendly manner imaginable. Use the handy store locator tool to find a convenient location. You can search for a store near your home, close to where you will be when you need a vehicle or a location near the airport.
Book a reservation online to make sure your vehicle will be ready when you arrive. Simply fill out the short reservation form and the car or truck of your choice will be held for you until you get there. You can easily view, change or cancel your reservation at any time, some restrictions may apply. To speak to a live representative, walk into any location and someone will be there to help, or call toll-free:
Reservations in Canada – 800-268-8900 (English) or 800-268-8970 (French)
Canada customer service – 800-621-2844 (English) or 800-268-8991 (French)
Budget corporate headquarters is located at: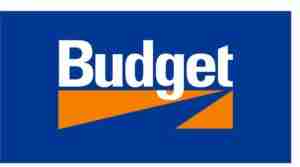 Avis Budget Group,
6 Sylvan Way,
Parsippany,
NJ 07054
U.S.
All locations offer special offers and super saver deals for everyone, like one-way rentals, discounts for weekly rentals and free upgrades to a larger vehicle. However, frequent renters can take advantage of even more deals and discounts. Special savings accounts are available to individuals and businesses, alike.
Check out Budget Rentals on Facebook to read about the freedom you feel when you are in charge of your vacation destination. Just step off the plane and into a nice, clean car and go wherever you like – no hassles of finding the right bus or subway to get where you are going. Follow them on Twitter and read about the great experiences other Budget users have had with their rental cars. For business or pleasure, every trip is better with a rental car.