Most people are familiar with Brother Industries' computer printers, but few know that this company actually began as a sewing machine manufacturer. That's right, back in 1908 the Yasui Sewing Machine Company opened up for business in Nagoya, Japan. In the 1950s, this company began to expand its business and enter the European and American markets.
Eventually, Brother began producing the high quality computer printers many people around the world are familiar with. Brother still sells knitting machines, domestic appliances, fax machines, typewriters, printers, and many other tools to private and corporate clients all over the world.
Brother customer support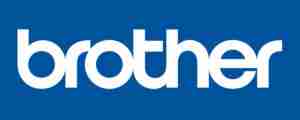 The easiest way for a Canadian to get in touch with Brother Industries' customer care division is to call the toll-free number (877) 276-8437. Employees at this call center will be able to answer questions to the best of their ability, and they can re-direct you to other departments for more specific issues. This number is open 24/4.
For those out there who want to know more about Brother or who want to get in touch with specific customer care divisions of this company, take a quick look at the following helpful websites.
Anyone who feels like sending Brother a physical letter in Canada should send it off to this address:
Brother International Corporation Canada Headquarters
1 Rue Hôtel de Ville
Dollard-des-Ormeaux, QC
H9B 3H6
As you could tell from the title, this is the official headquarters for Brother in Canada. They are open from 8:00AM-6:00PM Mondays through Fridays, and 8:30AM-5:00PM on Saturdays and Sundays.
Brother Industries is all over social media. If you want to keep in touch with this company via Facebook, the official Brother Canada page is accessible at this link. Brother Canada has their own Twitter page at @TwitterCanada. And, lastly, Brother Canada has a Pintrest page.