British Airways is one of the most recognizable airlines in the Western world. This airline was actually the result of a massive merger between four U.K. airlines. The 1972 British Airways Board, which was set up by the U.K. government, decided to merge the nationalized British Overseas Airways Corp. and British European Airways with the smaller Cambrian Airways and Northeast Airlines.
Once the details of the merger were completed in 1974, British Airways was born. Today, British Airways has a fleet of 295 planes, which is the largest fleet in the U.K. About 40 million satisfied passengers use British Airways every year, making it one of the U.K.'s most profitable airlines. British Airways planes now fly to over 180 locations all around the world. The main hub for British Airways' planes is at the world-renowned London Heathrow Airport.
British Airways customer service from Canada
Since travelers from around the world use British Airways' services, it's critical to have a professional customer care division. No matter where you are in the world, the easiest way to get in touch with British Airways is to call this toll-free number (800) 247-9297. This number will put you in direct contact with the customer care division of British Airways. If you have a specific problem with baggage claim, call this number directly (800) 828-8144.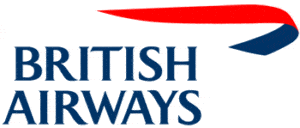 There's a bewildering amount of information on British Airways floating around on the Internet. That's why we've complied this list of useful British Airways links below to help Canadian residents in their quest for quality customer care.
British Airways is headquartered in the village of Harmondsworth, England. If you want to send a physical letter to this company's main headquarters, here's the address:
British Airways Plc.
Waterside
PO Box 365
Harmondsworth
UB7 0GB
United Kingdom
One great way to stay in touch with the team at British Airways nowadays is to contact them on social media. British Airways has its own Facebook page available here. You can follow British Airways' tweets at @British_Airways. The British Airways Google + page can be found on this URL. And, finally, business professionals can check out British Airways' official LinkedIn page here.