Bridgewater Bank Canada Customer Care
Bridgewater Bank is a domestic chartered bank based in Calgary, Alberta, Canada. It is owned by the parent company the Alberta Motor Association (AMA). It was founded in 1997 and has online branches in all of the Canadian provinces except for Quebec. It is a fairly successful mid-size bank, with a total of over 33,000 accounts and a portfolio of $2.8 billion. It is currently regulated by the Canadian Office of the Superintendent of Financial Institutions (OSFI).
Bridgewater Bank prides itself on being known as "unbanklike" because it has no physical branches, and instead provides all of its services online. It is known for its customer-focused policies and specializations in competitive residential mortgages and deposit products. It works with a specific network of brokers to partner with the financial services community in Canada. The bank is a member of Payments Canada and The Canada Deposit Insurance Corporation (CDIC). It was recently nominated as an "Employer of Choice" at the Canadian Mortgage Awards in 2016.
Bridgewater Bank Customer Care Information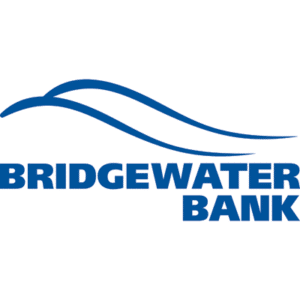 Bridgewater Bank is dedicated to providing exemplary customer service. If you are located in Canada or the U.S., you can contact them by calling 1-866-243-4301 from 7 a.m. to 5 p.m., Monday to Friday. If you are outside of Canada or the U.S., you can call 1-403-817-7000 for assistance.
You can also email the customer experience team at customer.experience@bridgewaterbank.ca, or fill out the online form located on their website by clicking here. Bridgewater Bank also deals with fraud complaints you may have experienced, and encourages you to report any suspicious emails you receive about their services by calling them at the number listed above or by emailing them at security@bridgewaterbank.ca. Bridgewater's address is below:
Bridgewater Bank
Suite 150, 926 – 5th Avenue SW
Calgary, Alberta T2P 0N7
There are also several other ways you can contact them through their complaint resolution department. If calling or emailing one of the addresses above does not resolve your complaint, you can also escalate your concern for review by a management team by calling them at 1-866-243-4308 8:30 a.m. to 4:30 p.m. MST, Monday – Friday, faxing your compliant to 1-866-243-4340, or emailing resolution@bridgewaterbank.ca.
If your concern is still not resolved after following the above two steps, you can contact the Bridgewater Bank ombudsman. The ombudsman acts as an impartial facilitator to investigate the circumstances and facts surrounding your complaint and will provide a written response to you after the investigation is finished. The contact information for Bridgewater Bank's ombudsman is shown below:
P.O. Box 8180
Edmonton, AB T6H 5X9
Tel: 1.855.330.5580
Fax: 1.855.430.5751
ombudsman@bridgewaterbank.ca
You can also click on the one of the links shown below to have access to many different kinds of online help services from Bridgewater Bank.
You can follow Bridgewater Bank on Twitter at @BridgewaterBank, Facebook, or Google+.