BlackBerry has been a forerunner in the mobile communication industry. Founded in 1984 in Waterloo, Canada, BlackBerry has always been focussed on the needs of Canadian customers as well as customers across the globe. The first BlackBerry device was introduced in 1999, when the company was still known as RIM (Research in Motion). Operating in a number of international markets, BlackBerry has since their initial start-up expanded their client base by serving millions of international clients in a number of countries outside of Canada.
If you have any general queries, problems, complaints, or compliments, you can contact Blackberry using any of these numbers or email addresses:
The customer care line on 1-877-255-2377 if you're in Canada or the United States of America. If you are living outside of Canada, you can visit the BlackBerry website at ca.blackberry.com to find the customer care numbers for each country in which Blackberry operates. Please note that these telephone numbers may incur additional charges to your cellular data plan, so it is advisable for you to contact your service provider for further information.
If you have any queries about sales or if you want to make an online purchase, you can send an email to

[email protected]

. A Blackberry rep. will assist you via email and handle your queries appropriately.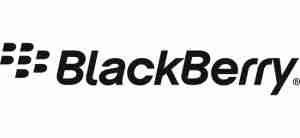 Alternatively, you can browse through the pages of the Blackberry Knowledge Base. Here you'll be able to look at solutions concerning BlackBerry ID, BlackBerry Apps, BlackBerry accessories, and BlackBerry user tools. Clicking on these support links will guide you to additional pages where you can either send an email to a qualified technicians who will be able to help you, or you can read up on the problem yourself.
On the BlackBerry website you will also be able to gain access to the BlackBerry community forum where you can discuss you problems with other BlackBerry owners. Alternatively, you can tweet the BlackBerry Twitter account and ask you questions using @BlackBerryHelp.